How to Choose the Right Saw for Your DIY Project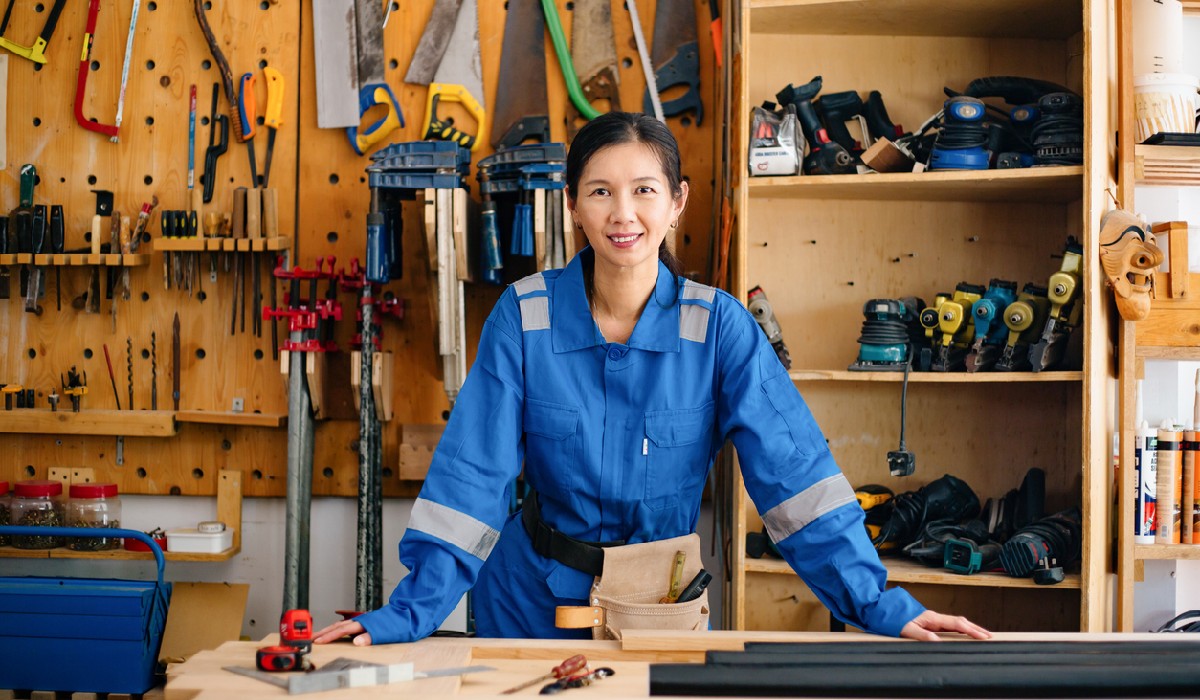 Are you looking for some information about the different types of saws and their uses? Look no further! In this post, we'll break down the different types of saws, their features, and what each one is best suited for different projects. Whether you're a DIY enthusiast or a professional looking to add to their tool collection, this guide will help you find the saw that's perfect for your unique needs.
We'll cover all the basics, such as circular saws, jigsaws, reciprocating saws, miter saws, and band saws, as well as some lesser-known saws such as hacksaws, coping saws, and tile saws. This guide will also explain the features of each one, and provide tips and tricks to make sure you get the most out of your saw. Whether you're a beginner or an experienced user, this guide has something for everyone.
Types of Saws
Hand Saws
Hand saws are the most basic type of saw and typically have a straight metal blade with sharp teeth on one side that is held in place by a wooden, metal, or plastic handle. These saws are good for making straight cuts in materials such as wood, plastic, and metal. There are also plenty of different types of hand saws such as rip saws, cross-cut saws, miter saws, Japanese pull saws, and tenon saws to choose from.
Miter Saws
Miter saws are used to make angled cuts in wood, PVC pipe, and other materials. They can be used for making trim cuts for door frames or window frames, as well as for cutting crown molding or trim boards. A miter saw typically has a circular blade that is mounted on an arm that rotates left or right to make an angled cut.
Circular Saws
Circular saws are powered saws that use a circular blade to make accurate cuts in wood, plywood, and other materials. They can also be used for making plunge cuts into materials such as drywall or tile. Circular saws can have adjustable blades so you can change the depth or angle of the cut depending on your project needs.
Table Saws
Table saws are powerful tools that are used to make precision straight cuts in larger pieces of material such as plywood or lumber. The blade spins rapidly and is set at a specific height above the table allowing the user to make precise cuts without having to measure and mark each individual piece being cut. This table surface also provides support for larger pieces of material being cut which helps keep them stable while being cut.
Band Saws
Band saws use a continuous loop blade that is stretched between two wheels which spin in opposite directions causing the blade to move up and down in a band-saw motion. These tools can be used for making curved cuts in wood, metal, and plastic as well as for resawing (cutting thicker material into thinner pieces).
Reciprocating Saws
Reciprocating saws use a rapid forward and backward motion that allows them to efficiently cut through materials such as lumber or drywall without having to use large amounts of force like a hand-held jigsaw or circular saw would need. These tools are especially useful for demolition projects such as removing nails from boards or cutting through pipes.
Jigsaws
A jigsaw is a small handheld tool that uses an oscillating blade to make intricate curved cuts in wood, plastic, and other materials. They can also be used for cutting circles or curves with ease as well as cutting miters. Jigsaw blades come in various shapes such as T-shank, U-shank, or specialty shapes designed for specific applications such as cutting corners or curves.
Scroll Saws
Scroll saws are specialized tools used for making intricate curves and shapes in wood, plastic, foam board, and other materials. It works by using short blades that move up and down very quickly to create fine intricate cuts quickly and accurately with minimal effort from the user.
Factors To Consider When Choosing a Saw
Budget
The cost is always an important factor to consider when choosing any tool, but it's especially important when deciding on what type of saw you need because they can greatly range in price depending on their intended use and the features they offer. Different types of saws may vary in price due to brand name recognition, quality build materials, and additional features they may have. This is why it's important to research each type thoroughly before making any purchasing decisions so you know exactly what you're getting for your money.
Design
Different kinds of saws come in various designs depending on their intended use such as handheld vs stationary models. It's important to research each type thoroughly so you choose one that meets your specific needs.
Use
The intended use of the tool should also be considered when choosing what type of saw you need because there are many specialized types available that are each designed specifically with certain jobs in mind.
Conclusion
Saws are essential tools for any DIYer, carpenter, or contractor. Knowing how to safely and efficiently use them can help you save time, money, and frustration. This guide has provided an overview of the different types of saws, the factors to consider when choosing one, and tips on how to properly use and maintain your saw. From the basics such as circular saws and jigsaws to more specialized saws such as hacksaws, coping saws, and tile saws, there's a saw out there for everyone. Hopefully, now you can make an informed decision on which saw best suits your needs.