This Must Have Item Will Help You With Your Next Big DIY Project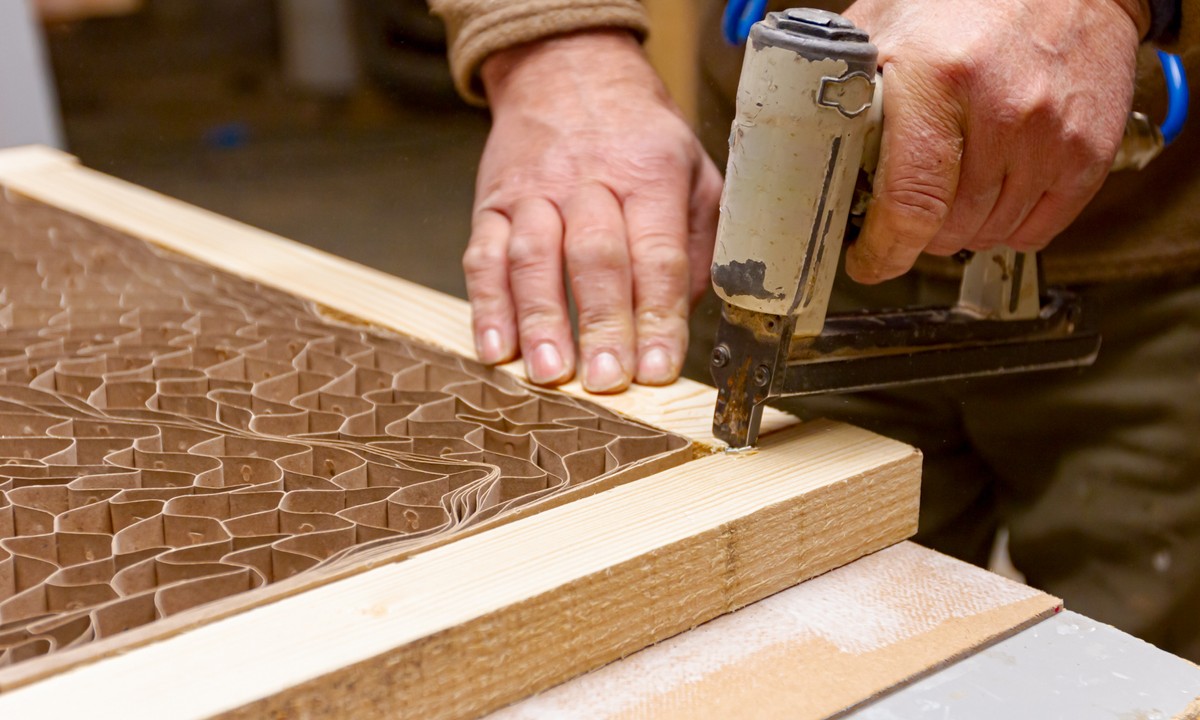 Sometimes things are better done by your own hands. It makes projects all the more special, and you can make sure every detail is up to your standards. When it comes to big projects such as redoing your flooring or making sure your furniture gets upholstered right, it may be beneficial to have a pneumatic staple gun to speed up the process. 
WHAT IS A PNEUMATIC STAPLE GUN? 
This tool is also known as a trigger tacker. Unlike a manual gun, this one uses compressed air to drive staples into various materials. This type of staple gun is often used for applications such as upholstery, insulation, and roofing.
Staple guns are available in a variety of sizes and styles to suit different needs. For example, there are hand-held guns and floor-standing models. They can also be fitted with a variety of nozzle sizes to accommodate different staple sizes.
INSTRUCTIONS 
The first step is to load the staples into the gun. Most of these kinds of staple guns have a loading capacity of around 100 staples. 

Connect the gun to an air compressor using an air hose. The air compressor will provide the necessary pressure to drive the staples into the material.

Once the gun is connected to the air compressor, turn on the compressor and squeeze the trigger of the gun to start firing staples. 

Depending on the model of the gun, there may be a safety mechanism that needs to be disengaged before the trigger can be squeezed.
When using a staple gun, it is important to keep a few safety tips in mind. Always wear safety goggles when operating the gun. Hold the gun firmly in place when firing staples. It is also vital you never put your finger on the trigger when not firing staples. Always disconnect the gun from the air compressor when not in use.
BENEFITS
There are many benefits to using a pneumatic staple gun. They are much easier and faster to use than manual staple guns. You simply point the gun and squeeze the trigger, and the staples are driven into the material. They are more powerful than manual guns. This means that they can be used for tougher projects that require more force to drive the staples in. For example, you may need to attach insulation to walls or secure roofing felt to a roof. 
PROJECT IDEAS
Here are just a few examples of projects that a pneumatic staple gun can help with:
Hanging curtains: Staple fabric to a frame in a breeze! This is especially useful for theater productions to make scene and prop designs.

Hanging banners and signs: This is good for any school event, holiday, or big occasion that needs large messages to be shown to people.

Assembling furniture: Lessen the time to install upholstery or trim.

Redo flooring: Whether you're trying to put new carpeting in or to put another kind of flooring down, this gun will help you cover more areas faster. If you wish to touch up existing areas in your home, this staple gun can stamp lifting carpet edges in place in a jiffy. 

A chicken coop: Cut the time to staple chicken wire to coops.

Home renovation: With this gun, you can speed up the process of securing roofing felt or tar paper to roofing. Secure insulation to walls or ceilings. Fix up loose siding. Also, you can attach plywood or other sheathings to framing in the interiors of your home.
CONCLUSION
Pneumatic staple guns are versatile tools that can be used for a variety of applications. By following the proper safety procedures, they can be operated to complete a variety of tasks efficiently. So next time you're embarking on a DIY project, make sure you have a pneumatic staple gun on hand because it'll make your life much easier.