Sharpen Your DIY Skills by Building a Desk
There are many benefits to building a desk. Not only will you have a great new piece of furniture, but you will also sharpen your do-it-yourself skills. A desk is very useful and can be used to do work or to plan future projects. In this blog post, we will walk you through the process […]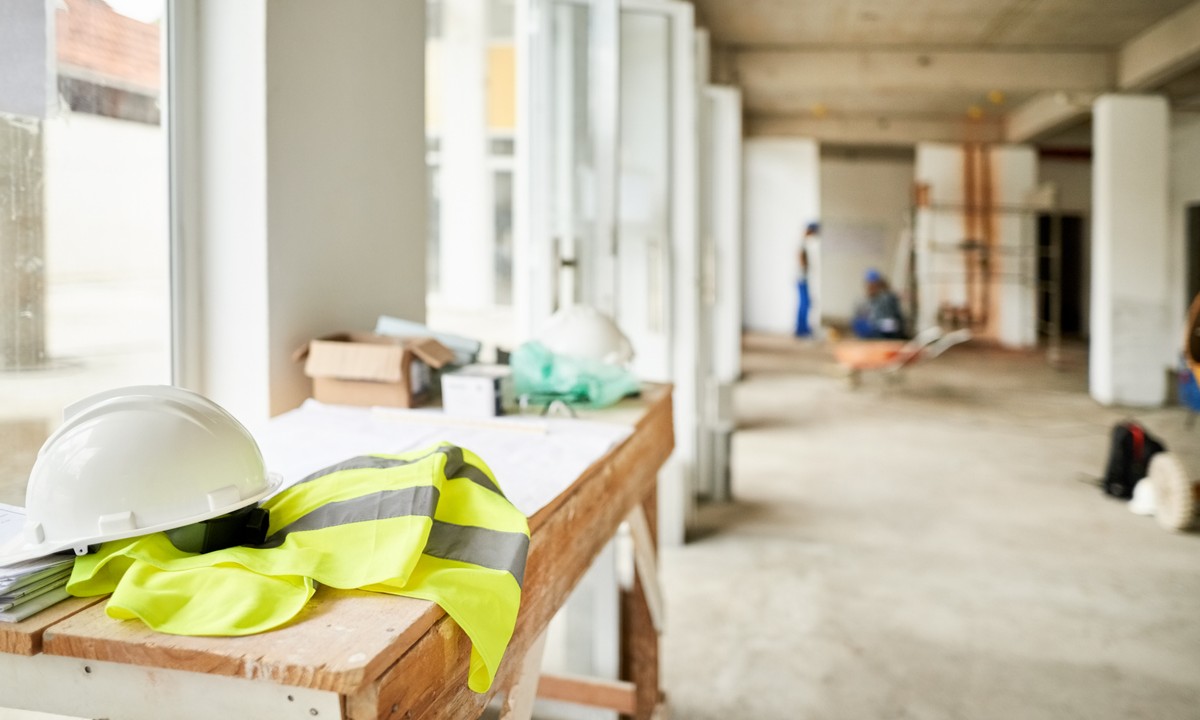 There are many benefits to building a desk. Not only will you have a great new piece of furniture, but you will also sharpen your do-it-yourself skills. A desk is very useful and can be used to do work or to plan future projects. In this blog post, we will walk you through the process of building a desk step-by-step, from gathering the materials to the finishing touches. By the end of this blog post, you will have all the information you need to build a desk of your own. 
THE BENEFITS OF BUILDING A DESK
Building a desk is a great way to get some new furniture for your home or office. But there are other benefits to building a desk as well. For one, it is a great way to sharpen your do-it-yourself skills. If you have never built furniture before, building a desk is a great project to start with. It is also a relatively simple project that does not require too much time or money to complete. 
Another benefit of building a desk is that you can customize it to fit your specific needs and style. If you need a larger desk surface to accommodate a computer, you can easily make adjustments to the plans. Or, if you want to add some personal touches, like painting or staining the wood, you can do that as well.
STEP ONE: CHOOSE YOUR PLANS 
The first step in any DIY project is choosing your plans. There are many different desk plans available online, so take some time to browse and find one that's right for you. Once you've found the perfect set of plans, print them out or save them to your tablet so you can refer to them as you work.
STEP TWO: GATHER YOUR MATERIALS 
After you have your plans in hand, it's time to gather the materials you'll need to build your desk. Most desks will require some combination of lumber, plywood, screws, nails, radial arm saw, and sandpaper. If you're not sure what type or size of lumber to get, ask a sales associate at your local home improvement store for assistance. They'll be happy to help you select the right materials for your project. 
STEP THREE: CUT YOUR PIECES
Once you have all of your materials gathered, it's time to start cutting the pieces for your desk. This is where having a good set of plans comes in handy, so you know what cuts to make. If you don't have access to a radial arm saw, most home improvement stores will make the cuts for you if you ask. Just be sure to have your plans with you so they can make the correct cuts.
STEP FOUR: ASSEMBLE YOUR DESK 
Now it's time for the fun part. This is where all of those pieces come together to form a cohesive unit. Be sure to follow the instructions in your plans carefully, so that everything fits together correctly. If anything doesn't seem right, don't hesitate to take a step back and double-check your work before moving on. 
STEP FIVE: FINISH YOUR DESK 
The final step is finishing your desk. This involves adding any final touches like drawer pulls or shelving, then sanding and staining or painting the wood according to your preferences. Once that's done, all that's left is to put everything in its place and admire your handiwork! 
Building a desk is a great way to spend a weekend and sharpen your do-it-yourself skills. By following these simple steps, you'll be able to build a beautiful and functional desk that suits all of your needs perfectly. So gather up your materials and get started today! You're sure to love the results.