These Are the Best Tools for Any of Your Demolition Projects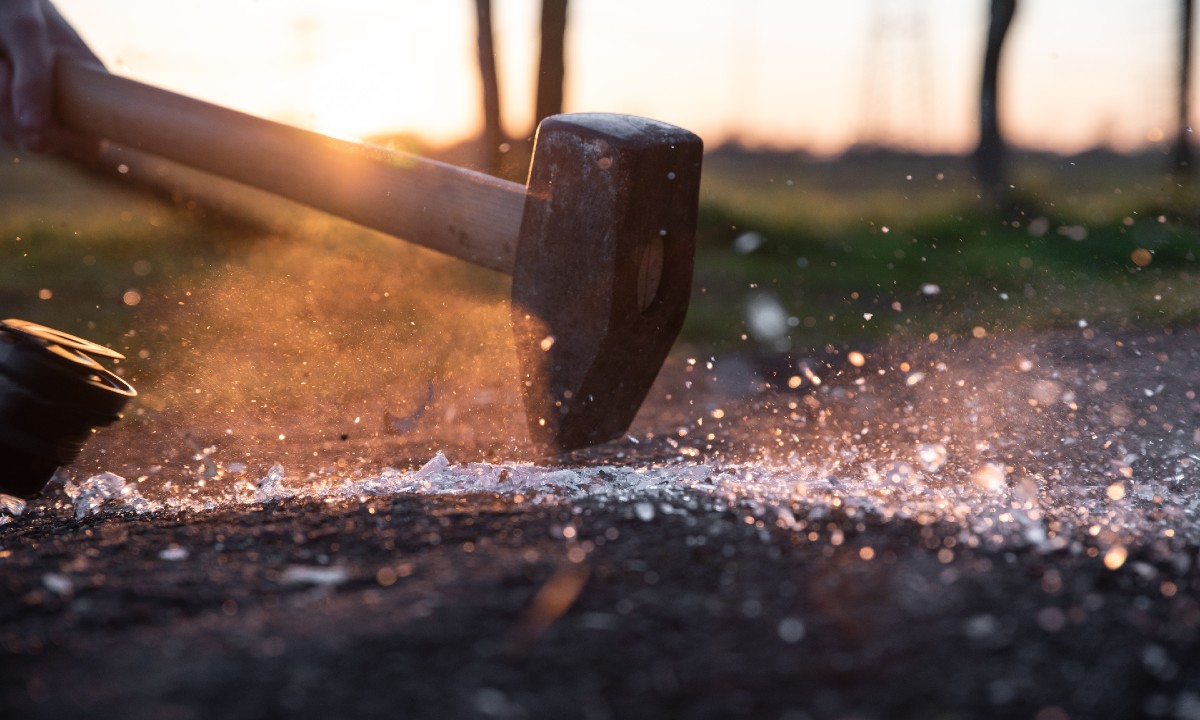 Many renovation projects involve knocking down walls before building up new structures. Need to install new tiles in the bathroom? You're going to need a chisel and a hammer. Have to knock down old cabinets in the kitchen? You'll need a sledgehammer. You'll also need the sledgehammer for breaking glass windows. Once you hop onto bigger projects, you're going to need heavier equipment. 
A construction project is similar to a beehive. Once you mess with it, it may turn into a pain in the ass. So you need to be very careful with how you go about your demolition projects. If you're just revamping a bathroom, room, or a portion of your house, you'll need to demolish stuff carefully. If you're reckless, you'll put other things in the surroundings at risk of being damaged. So make sure you've got the following tools before you move forward. Let's dig in.
Sledgehammer
The first of its name, king of the demolished kingdom, the one and only: sledgehammer! It's a long-handled hammer that has a metallic, super-powerful head that is built to smash things. You can use it to knock down walls, cabinets, glass windows, anything, and everything. 
Why is different from a regular hammer? Since it has a long handle, it allows you to be far away from the smashed objects. Secondly, it helps deliver stronger blows, allowing you to take down stronger structures easily. 
Metallic chisel
Where there's a hammer, there's a chisel. Why? You can easily knock down wooden and thin concrete walls with a sledgehammer. But sometimes, the walls are way too thick and can't be knocked down with just straight blows. This is where a chisel comes in. It's a strong metallic rod with a pointy end. You hit the hammer on its back and it delivers a pointy blow that eventually allows you to pierce through. 
A chisel is also required when breaking tiles. They're often very strongly glued to the floor and to each other. It becomes impossible to break them with just a sledgehammer or hammer. This is where a chisel comes in and allows you to tear them apart so you can have a fresh field for installing new tiles.
Pliers
Pliers can be very helpful when dealing with electricity wires and nails. They'll allow you to take nails out of walls. You can also use them to turn around any sharp steel wires out of your way. 
Demolition hammer
This is an excellent demolition power hammer. It must be operated with extreme care and is often used to make holes in the floor. If you're doing a DIY project, it's best that you stick with a sledgehammer and chisel unless you know how to safely use a power tool.
Pry bar
Pry bars are used to pull two objects apart. They're best used when you're removing a wooden floor. You can also use them to open crates and do general demolition tasks.
Snips
When dealing with steel ducts, you may have to cut through the steel. This is where a snip comes in but you must always be extremely careful while using it. 
Demolition screwdrivers
Screwdrivers can be used as an aid to other tools in a few demolition projects. Think of them as an alternate to chisel but on a smaller level. 
Keep in mind that demolition screwdrivers are different from regular screwdrivers. They're heavy-duty and have a special striking cap at the end of the handle to withstand hammer strikes. 
SUMMING UP: DON'T FORGET TO WEAR SAFETY GEAR
If you're aiming for larger demolition projects involving large buildings, you may have to consult professionals. Those projects are mostly done using long-reach excavators. They're used to demolish old bridges, structures,  and buildings that have reached the end of their life. Lastly, make sure to wear your helmet, goggles, gloves, etc. before using any of the demolishing tools. Safety always comes first!