The Complete Guide To Removing Nails From Your Wall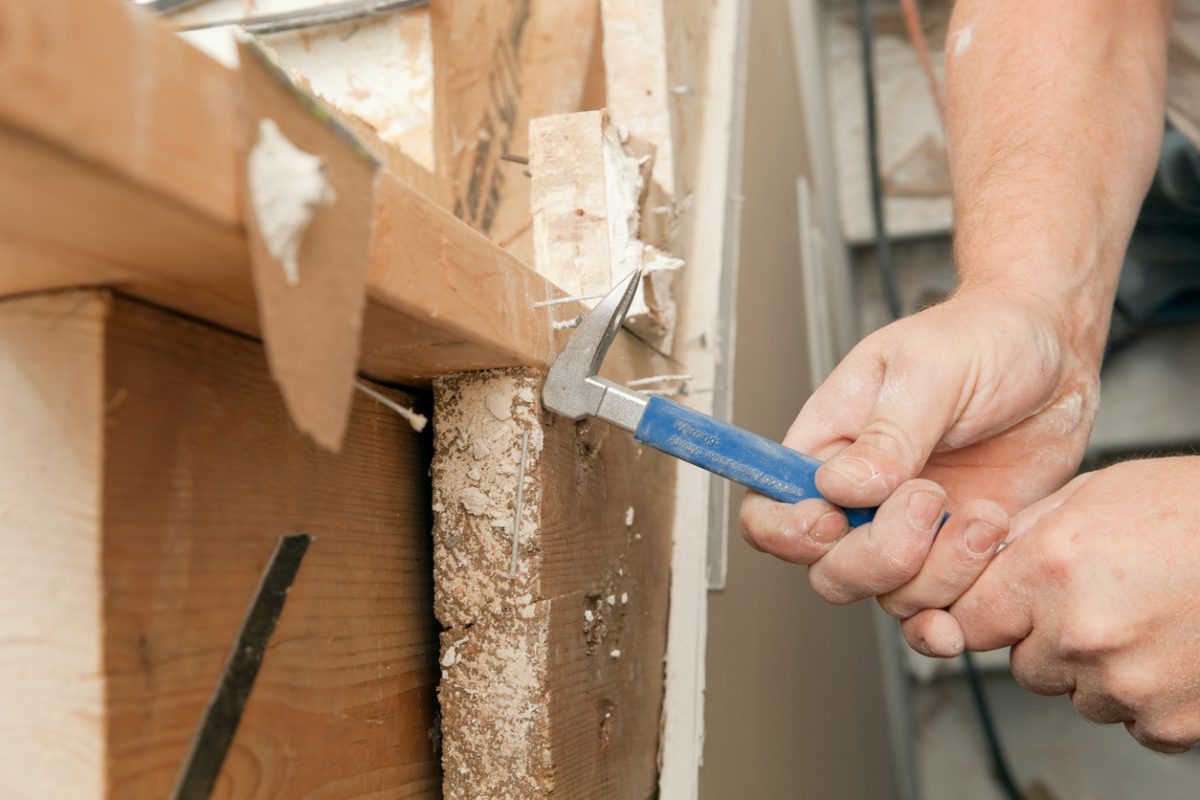 Removing old and bent nails from the walls can be a real struggle and add to your frustration over time. In the process of removing them, you may end up damaging your wall as well. Now that isn't something you would want, would you?
Worry not, we've got you covered, and in this guide, we aim to help you remove nails from your wall with the best tools out there. Not only that, but we will also be listing some essential tips to keep in mind while doing so. 
THREE EFFECTIVE TOOLS TO EASILY REMOVE NAILS FROM WALLS
If you are struggling to pry out nails from your walls you can check the following tools to make the job easier: 
The cat paw
The cat paw is a specially designed tool for easy nail removal and features two claws at each end that are aligned perpendicularly to the tool's shaft. Although it's fairly easy to damage the wall while using a cat paw, if you follow a little bit of care and precision, you'll be able to effectively remove any stubborn nail jammed into the drywall. 
Hammer
The hammer allows you to put nails into the wall and has a nail prying tool. The claw shape on a hammer will enable you to pull out even the most rigid nail that has been impossible to remove. 
Pulling the nail vertically using a hammer claw can be a hassle, but using it sideways requires less effort. Although a hammer can give good results in prying nails, it can damage your walls by creating a dent or damaging the paint.
The traditional nail puller features a jaw that grabs the nail head and pulls them out effectively using the leverage of the handle. Removing large and small nails with little to no damage is the top benefit of this tool. Nail pullers, however, are usually large and less portable than other prying tools.
HOW CAN YOU SAVE YOUR WALL FROM DAMAGE?
Removing a stubborn nail from the wall can damage it most of the time. To overcome this, place a small thin block of wood or a wall scraper wide enough to cover the position of the tool in contact with the wall, acting as a protector for the wall.
When you're done removing the nail, you'll be left with an unattractive hole that needs to be filled. You can follow this detailed guide to patch up that hole and keep your wall looking spick and span. 
ESSENTIAL TIPS FOR NAIL PULLING
If you're working to pull out nails from drywall, here are some useful tips to help make the procedure easier and safer: 
Don't forget about eye protection 
Construction and carpentry workers are prone to eye injuries. Some of these eye injuries are minor, while others are serious. When removing nails, always wear eye protection to avoid eye injuries. 
Make use of the rocking motion
When pulling nails, use a rocking motion. Don't just pull the nail to the side with steady force. A rocking motion is achieved by tilting the hammer back and forth. The nail should loosen and eventually fall out with this rocking motion.
Don't use old removed nails
Throwing away the old removed nails is good, as using them can put you at risk of injury. They are primarily rusted and weak, causing them to deform when pulled out. When hammering nails into the wall, ensure they are not old so that you don't have trouble pulling them out later. 
CONCLUSION
Whether you're a professional or a do-it-yourselfer, there will be times when you need to safely and efficiently pull a nail from the wall it's anchored to. Choosing the proper tool for prying the nail can make the task efficient and hassle-free. With the help of the tools and tips stated above, you're bound to be able to remove nails quickly and safely.