Trusses vs Rafters: The Differences and How To Build Each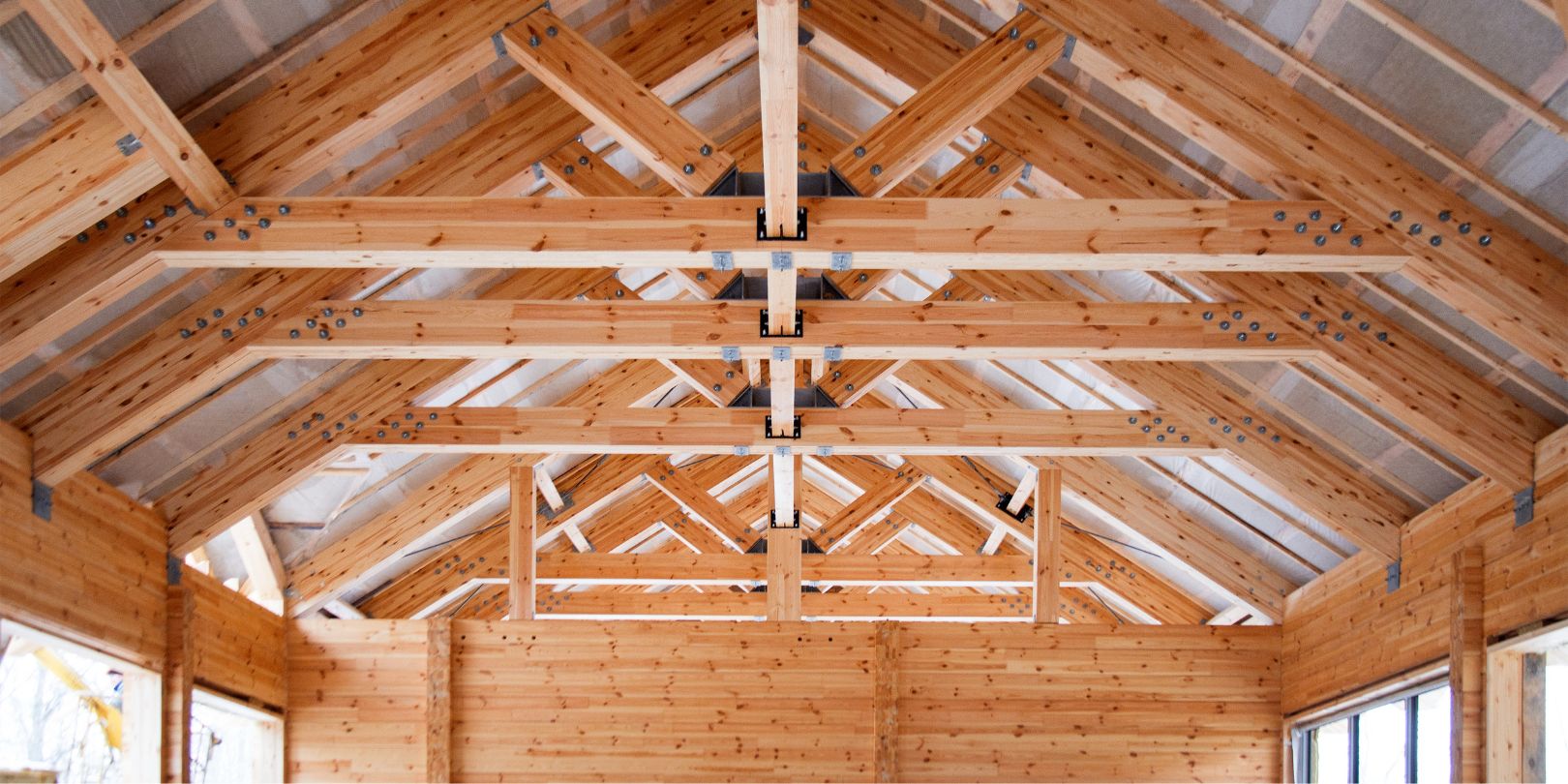 When it comes to building a roof structure, there are two popular methods to choose from: trusses and rafters. Each method has its own unique characteristics and advantages, so understanding the differences between them is essential for any aspiring builder or homeowner.
In this article, we will explore the dissimilarities between trusses and rafters, their respective benefits, and the step-by-step process involved in constructing each. We will also cover choosing the ideal lumber and tools for your needs. From supporting heavy loads to enabling unique designs, this information will help you determine which solution is ideal for your roofing project. So, let's get started!
Trusses
Trusses are pre-fabricated triangular frameworks made of wood or metal that provide structural support to a roof. They consist of interconnected members, including top and bottom chords, webs, and vertical supports, which work together to distribute the roof's weight evenly. Trusses are typically manufactured off-site and then transported to a construction site for installation.
Benefits of Trusses
Trusses are engineered to withstand heavy loads, making them ideal for large or complex roof designs. They offer superior strength and stability compared to traditional rafter systems. Trusses can be cost-effective because they can be manufactured in a factory setting, reducing labor and construction time on-site. Trusses can also accommodate a wide range of roof designs, including gable, hip, and gambrel roofs. They can be customized to meet specific project requirements. Accordingly, trusses allow for clear spans without needing interior load-bearing walls or columns, providing flexibility in architectural and interior design.
Selecting Trusses
Work with a professional engineer or truss manufacturer to determine the appropriate truss design based on your specific project requirements. Consider factors such as load capacity, roof design, and local building codes. Select the appropriate materials based on the design specifications and load requirements. Consult with your engineer or supplier for guidance on the best materials to use.
Installing Trusses
Trusses are typically manufactured off-site by specialized companies using computer-aided design (CAD) software and automated machinery. The trusses are then delivered to the construction site for installation. Install them according to the engineered plans, ensuring proper alignment and attachment to the supporting structure. Follow all safety guidelines and local building codes during the installation process, consulting with professionals or experienced contractors to ensure proper installation.
Rafters
Rafters, on the other hand, are individual sloping beams that run from the ridge of the roof to the eaves. They provide the primary support for the roof and are usually spaced at regular intervals.
Benefits of Rafters
Rafters offer more design flexibility compared to trusses, allowing for unique and customized roof configurations. This can be particularly advantageous when constructing roofs with irregular shapes or architectural features. Rafters can also be built on-site using readily available materials and basic carpentry tools like circular or miter saws. This makes them a suitable option for small-scale projects or situations where trusses may not be practical. Rafters also leave open space between them, allowing for easy access to the attic. This can provide additional storage or living space and make it easier to install insulation or access utilities.
Building Rafters
Determine the rafter size and spacing based on the design and load requirements. Consult with a structural engineer or architect if needed to ensure the rafter design meets local building codes and regulations. Choose the appropriate lumber for the rafters, considering factors such as span, load capacity, and local building codes. If you could use assistance, ask a lumber supplier or structural engineer for guidance on the best lumber options.
Installing Rafters
Lay out the rafter pattern on the top plate of the wall, ensuring accurate measurements and proper angles. Use a framing square and a level to ensure the rafters are cut to the desired length and shape, accounting for any roof pitch or slope. Take care to make precise and accurate cuts to ensure a proper fit and structural integrity.
Install the rafters one by one, starting from one end of the roof to the other. Attach each rafter to the ridge board and wall plates using appropriate framing hardware, such as nails or screws. Ensure proper alignment and bracing to maintain stability and integrity.
Additional Considerations
Depending on the design and requirements of your project, you may need to include additional elements such as collar ties, ridge beams, or purlins to enhance the strength and stability of the roof structure. Consult with a structural engineer or architect to determine if these additional components are necessary.
Conclusion
When deciding between trusses and rafters, it is important to consider factors such as the size and complexity of the roof, design preferences, budget, and local building codes. Consulting with professionals, such as structural engineers or architects, can provide valuable guidance and ensure that the chosen method meets safety and structural requirements. Ultimately, the choice between trusses and rafters will depend on the specific needs and goals of your project. Both methods have proven track records in roof construction and can result in a structurally sound and aesthetically pleasing roof that will protect your home for years to come!