Here's How To Build a Treehouse Your Kids Will Love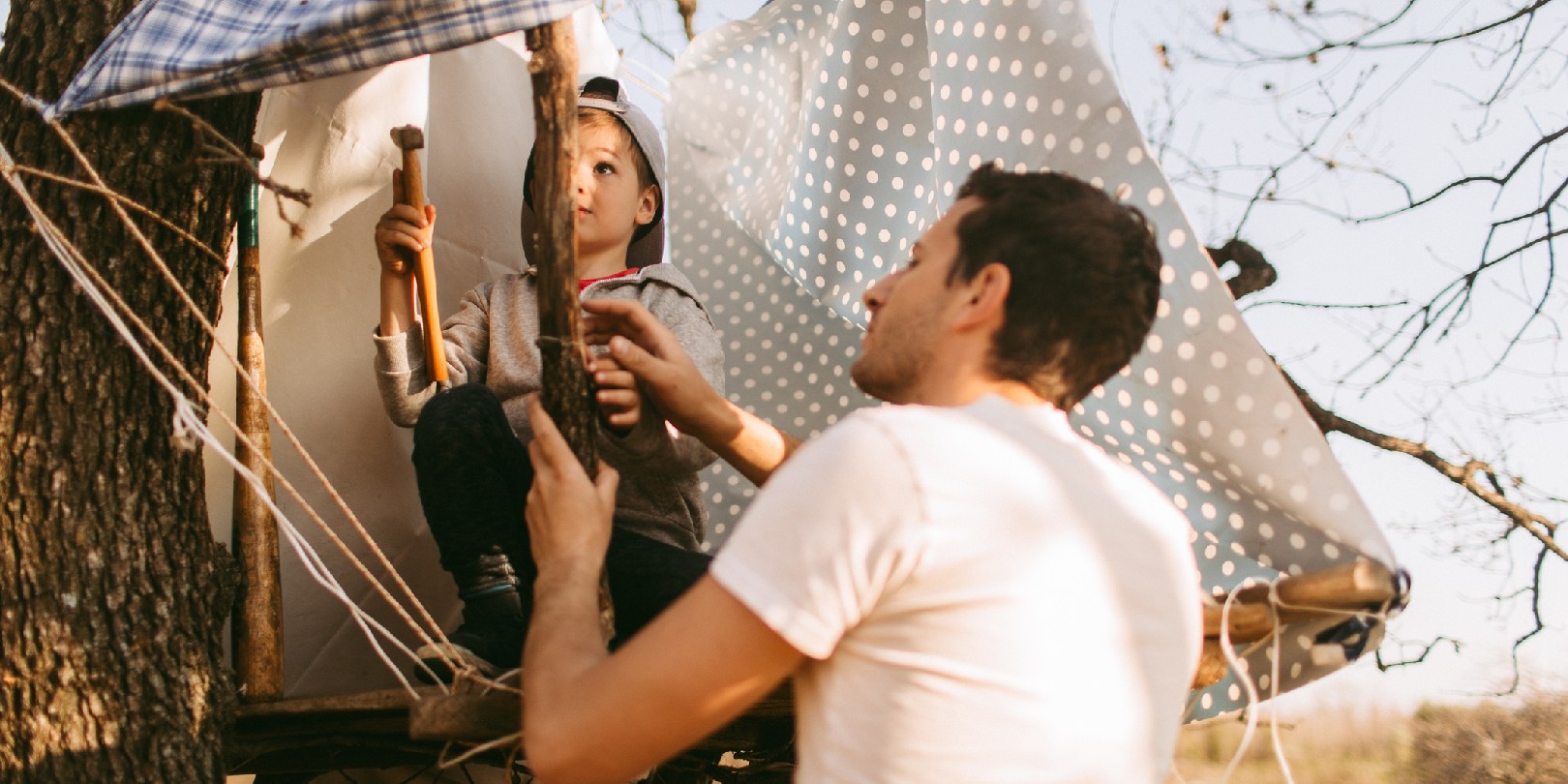 As a kid, there's nothing quite like the thrill of having your secret hideaway in the trees. These sanctuaries are a place to escape to that's totally yours. Beyond childhood nostalgia, a treehouse also serves many practical purposes. It can provide a place for outdoor play, a spot for gathering with friends and family, or simply an escape from the four walls of your home.
In this post, we'll go over building a treehouse your kids will love. We'll review the construction basics, the materials you need, and the best tools for your project. We'll also provide a few tips and guidelines to help ensure that your treehouse is safe and secure. With our help, you can create a magical and unique outdoor space that your kids will enjoy for years.
Identify an Appropriate Tree
Finding the right tree to build your treehouse in is the first step. The most critical factor is to ensure that the tree is sturdy enough to handle the weight of the treehouse, furniture, and kids who play in it. Choose a tree that is at least 10 inches in diameter or larger and preferably without low branches that could get in the way of construction. Consider the height and shape of the tree when selecting one, as various treehouse designs may require different trees.
Obtain the Necessary Building Materials
Gather all the necessary materials required for constructing the treehouse. These materials include a variety of lumber, such as plywood, screws, nails, and other basic tools like hammers, a saw, a drill, and a log splitter. Depending on the size and design of your treehouse, you may also need additional items such as zip ties or a support beam for higher platforms. Make sure all these materials are readily available before beginning construction. 
Assemble the Platform
Starting with the platform is the best way to begin building your treehouse. Cut two framework boards and connect them securely with screws or nails to form an "X" shape around four points on the tree trunk, which will serve as support posts for your platform. Ensure all connection points are firmly fastened together and use additional supports for higher platforms. Attach plywood boards on top of this frame to form a flooring surface large enough for your desired activities in the treehouse. 
Add the Walls, Roof, and Floor
Now it's time to add walls around your platform to complete the house structure. Cut four frame boards and screw or nail them together to form four walls that can be attached around your platform in an "L" shape or box shape, depending on what type of roof design you want. Attach plywood over each wall frame using nails or conditionally approved construction adhesive, and then add your roof coverings. For added stability, you can use a log splitter at each corner joint of the walls to fasten them together more securely. Seal any exposed joints with caulk or another appropriate waterproof sealant for extra protection from moisture or rot damage. 
Paint, Decorate, and Add Final Touches
After assembling all components of your house, it's time to give it some personality by adding paint and decorations. Use exterior-grade acrylic paint for your walls which will last longer than latex-type paints. You can also add decorative touches such as handmade trim pieces or use pre-made moldings made from plastic or PVC material. Your kids will love having their very own unique and special place they can go to enjoy themselves.
Building a treehouse is a great way to provide children with a special and unique outdoor space they can call their own. Not only is it a rewarding experience for you, but it's also a great way to give your kids a place to play and be creative. With the right materials and tools, parents and even non-handy types can take on this project and produce a magical outdoor playroom that their kids will love. Go ahead and create something your kids will cherish and remember for years to come.