Great Tools To Have at Any Construction Site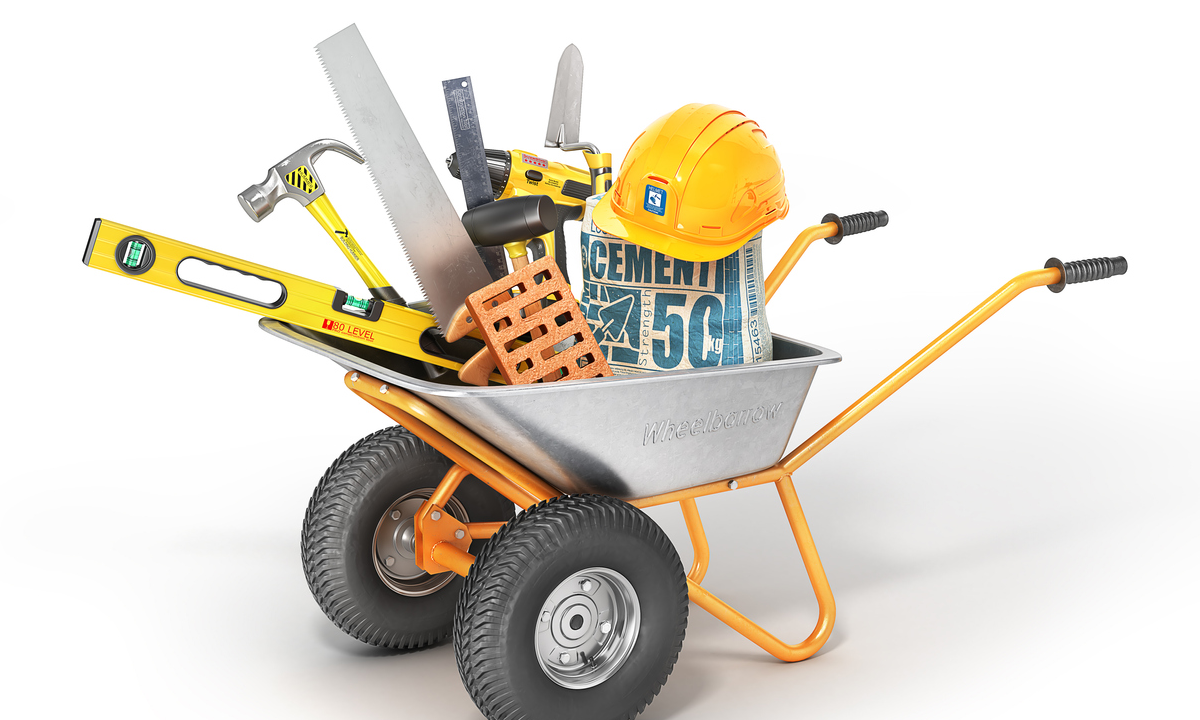 There's no denying that a good set of tools can make any construction job run a lot smoother. Having the right tools on hand can mean the difference between a successful project and one that ends in disaster. This guide will go over the basics that every construction site needs, as well as some power tools, hand tools, safety gear, and extras that can come in handy.
THE ESSENTIAL TOOLS
Every construction site needs a few key tools in order to run smoothly and get things done. Of course, you'll need a supply of building materials like lumber, nails, and drywall. You might also need some heavy-duty equipment like a Bobcat or an excavator for digging, as well as a dumpster for debris. But there are also some smaller items that are essential to have on any construction site.
Laser Level
A laser level projects a bright beam of light that can be used to create a reference line for workers to follow. This ensures that everyone is on the same page and helps to prevent costly mistakes. In addition, a laser level can be used to check for levelness and if a surface is a plumb, making it a valuable tool for quality control.
Tape measure
A good tape measure is essential for any construction project. You'll use it to measure various surfaces or spaces, cut materials to size, and make sure everything is symmetrical.
Cordless drill
A cordless drill is another must-have tool for any construction site — particularly since it's much more mobile and easier to use than a corded drill. That way you don't have to worry about tripping over cords or getting tangled up in them. This makes cordless drills much safer to use on a construction site. In addition, cordless drills are usually more powerful than their corded counterparts. This means that you can get the job done more safely and efficiently. 
Safety glasses
There are many dangers present at a construction site, which is why it's important to wear safety glasses at all times. Flying debris, for example, can easily cause an eye injury. And if you're working with power tools, there's always the possibility of sparks flying into your eyes. Even just walking around the construction site, you could run into something sharp or get hit by a piece of falling equipment. So, to protect your eyes from all these potential hazards, it's important to always wear safety glasses.
Hard hat
Hard hats help to protect your head from falling debris and can deflect blows from power tools and other objects. In addition, hard hats can also keep your head cool in summer weather and protect you from the sun's harmful rays. Next time you're on a construction site, be sure to wear a hard hat. 
Circular saw
With a circular saw, you can quickly and easily cut through wood, metal, and even concrete. It's a versatile tool that can be used for everything from framing to finishing work. And best of all, it's relatively safe to use. With proper safety precautions, you can avoid most of the risks associated with this power tool. So, if you're working on a construction site, make sure you have a circular saw. 
Power washer
A power washer is an essential tool for any construction site. Not only does it help to keep the work area clean, but it also helps to remove any unwanted debris from the work area. In addition, a power washer can also be used to help prepare the area for new construction. By removing any old paint or grime from surfaces, a power washer can help to create a clean slate for a new project.
Hand tools
If you want to thrive in this environment, you need to have a few basic hand tools in your toolbox. First, you need a hammer, which can be used for driving nails, prying boards, and even breaking up concrete. Second, you need a screwdriver to tighten and loosen screws, as well as pry open boards and paneling. Third, you need a tape measure. This is essential for taking accurate measurements, both before and during construction. Finally, you need a level, which is crucial for ensuring that your walls and ceilings are straight, your floors are level, and your stairs are safe.
CONCLUSION
These are just some of the most essential tools that every construction worker should have on-site while they're working on a project. Be sure to familiarize yourself with all of your safety gear and other tools before heading out onto the job site!