Prevent Injuries With Good Safety Measures When Doing Construction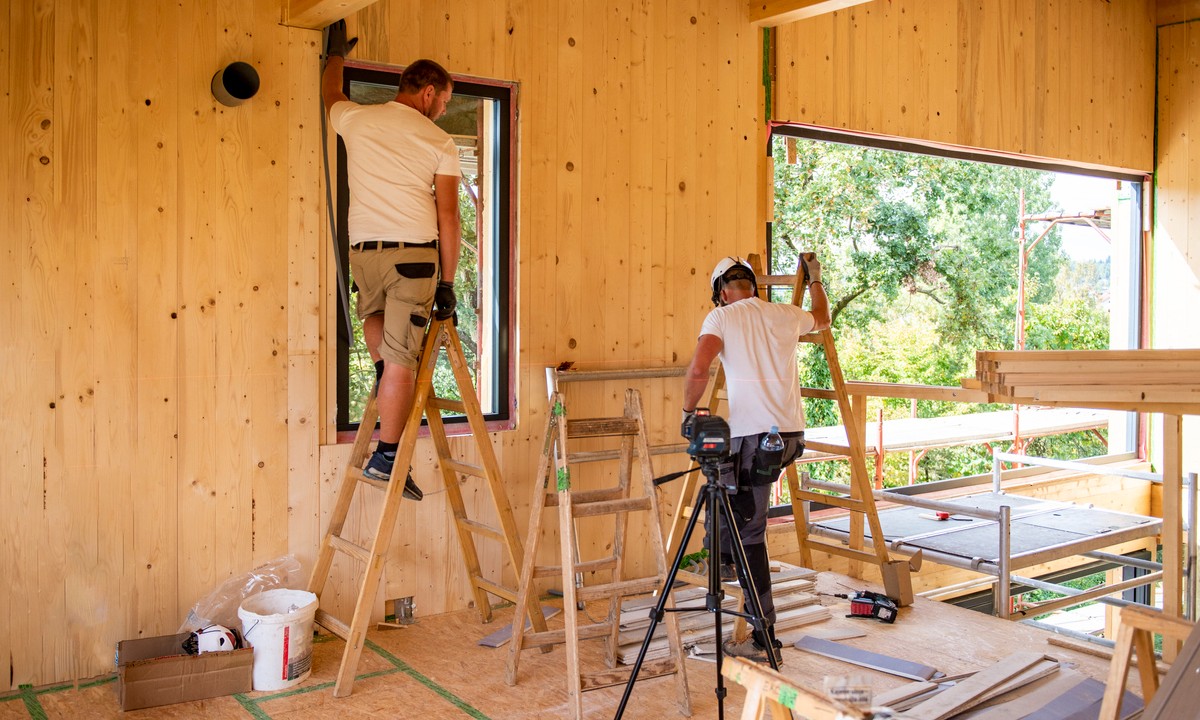 Working on a construction site is not for the faint of heart. Apart from physical fitness and concentration, other necessary onsite components, including heavy machinery and dangerous chemicals, make this profession highly risky and prone to mishaps and injuries. Adhering to appropriate safety and health standards may help prevent construction-related injuries and fatalities. To avoid unforeseen accidents, all personnel should observe certain safety precautions at all times.
OSHA (Occupational Safety and Health Administration) and private occupational safety specialists play a significant role in implementing safety measures at construction sites. They constantly design, amend and enforce construction safety laws based on previously acquired data and reports, as well as present observations. To add to this, occupational safety specialists strive to eliminate the existence of construction risks entirely. They seek to make working conditions safer for workers in order to lessen the risk of accident or death in the workplace by employing safer machinery, chemicals and other equipment.
Safety Precautions To Undertake
1. Project risk assessment
Before commencing a new building project, the project managers must do a comprehensive risk assessment to see whether there are any new or unusual hazards. A good safety review may assist keep employees safe by eliminating atypical situations from emerging by recognizing prospective problems and adopting preemptive preventative measures. Everybody working onsite should be informed of the results and safety plan. Also, regularly examine every piece of equipment before using it, such as thoroughly inspecting a step ladder for damage before using it in order to avoid accidental falls.
2. Compulsory worker education and training
A safety strategy will be rendered ineffective if the staff are not adequately educated and trained. This is why the subsequent step is to convey the risk assessment outcomes, explain the safety plan and rules and provide workers with safety training. Employ specialists to ensure that the training program and education meet industry standards.
Apart from this, the worker must be trained for basic life support measures in an emergency. For example, basic first aid or CPR (cardiopulmonary resuscitation) and an automated external defibrillator (AED) are potentially life-saving techniques that can save people's lives during or after an accident.
3. Quality safety gear
Though the specific set of safety equipment required depends on the distinct demands of different industries. Reflective shorts and vests, headgear, such as helmets, goggles for eye protection, protective gloves and safety work boots are just a few of the essentials one should supply to its employees.
Keep all construction safety gear up to date to maintain workers' safety onsite. Rather than investing thousands of bucks on medical expenditures for an injured laborer as authorized by the Workers' Compensation Law, better invest in high-quality worksite safety equipment. Look out for these pieces of equipment and dispose of any worn-out safety tools to create space for fresh ones.
4. Organize safety meetings
Meetings regarding safety measures should be held at regular intervals. Workers should be involved and made aware of the potential hazards and obstacles they encounter throughout the workday, such as defective equipment or faulty supplies. By discussing these essential topics, management will be more aware of workers' issues and may address safety concerns sooner.
5. Installation of onsite warning signs
Besides investing in protective gear, businesses are accountable for installing extra protective equipment, including scaffolding, guardrails, barricades, nets and canopies.
Supervisors should also be in charge of appropriately labeling hazardous places, such as electrical cables and high-voltage zones. Appropriate signage and warnings should be put in conspicuous places where there is a risk of falling debris or other forms of danger. Flashing red lights and other warning signals should be employed and positioned in strategic and visible positions.
Final Thoughts
Everyone working or supervising construction sites should try their best to avoid fatalities at all expenses. Though there is no certainty that tragic situations will not occur, risks must be eliminated by predicting dangers and preventing them from happening.
Providing safe working environments for construction workers is not simple, but the mortality rate and injuries may be decreased with a proactive strategy.
Finally, safety is not the sole responsibility of management or the employer. The recipe for a safer construction space is to instill a safety and well-being culture among all personnel.