The Tools Every New Homeowner Should Have for Quick Repairs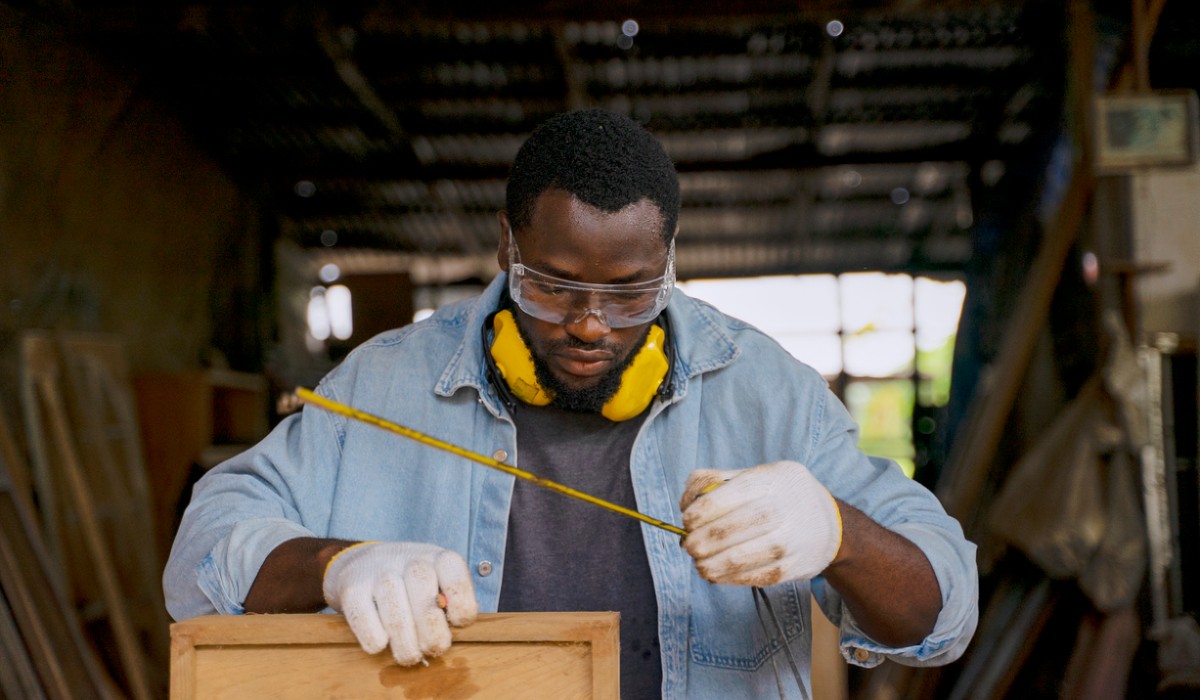 Congratulations! You've just bought your first home. Before you throw a housewarming party or start ordering new cabinets, there are a few essentials you should buy to get your home ready for whatever life throws at it. In this post, we're going to go over the 10 must-have tools that every homeowner should have in their arsenal to make quick repairs, fix up the house, and get the most out of their new home.
From basic tools like a drill to more specialized ones like a plunge saw, each of these tools will prove invaluable as you embark on your new home journey. With a few of these tools in your tool shed or up on the wall in your garage, you'll be able to tackle nearly any minor task that comes up. Give yourself the confidence to take on your home repair projects like a pro by checking out the tools listed below.
Home Tool Kit
Investing in a quality home tool kit is essential for any new homeowner. It's a great way to remain prepared for any minor repairs or adjustments that may arise in the future.
Basic Tools in Your Home Tool Kit
Your tool kit should include basic items, such as a hammer, screwdrivers, pliers, wrench, measuring tape, and an adjustable wrench. These tools can help you hang wall decorations, measure out room dimensions, fix minor leaks, and many other tasks around the house.
Tool Box
In addition to buying the tools themselves, you'll also need to consider where you're going to store them when they're not in use. Investing in a good quality toolbox or storage solution will help keep your tools organized, safe, and within reach whenever you need them.
Kitchen
Cookware
Equipping yourself with the right cookware is essential if you plan on preparing meals from home. A good set of pots and pans will last for many years and provide you with options for all types of meals, from simple stir fry dishes to elaborate roasts.
Utensils
You'll also need a set of kitchen utensils for everyday cooking needs such as stirring, flipping, mashing, and scooping food items. Basic sets typically come with slotted spoons, spatulas, ladles, measuring cups and mixing spoons, all of which are invaluable during food preparation.
Home Maintenance
Hammer
Every well-stocked home should have a good quality hammer on hand to handle jobs like hanging pictures or putting together furniture. The type of head will vary depending on tasks, such as a claw hammer or sledgehammer, but having one or multiple of each can make all the difference when it comes to small repairs around the house.
Screwdrivers
Screwdrivers are an absolute must-have in any homeowner's toolkit, allowing you to tighten loose screws or remove them completely when needed. There are several types available including flat-head drivers, Phillips-head drivers and even stubby drivers, which can work their way into tight spots regular drivers can't reach.
Pliers
Pliers are often used for activities such as cutting wire or gripping small objects that are too difficult to pick up with your hands alone. They usually come in several sizes, so it is best to have a variety on hand for any project that comes your way.
Wrench
Wrenches are an important tool used when working with nuts and bolts of various sizes, which is perfect for those who enjoy tinkering with their vehicles or other machines around the house such as lawn mowers or snowblowers. An adjustable wrench is especially useful since it can fit multiple sizes without needing multiple wrenches on hand at all times.
Conclusion
The transition to becoming a new homeowner can be difficult and overwhelming. But with the right tools and knowledge, you'll be well-equipped to take on any challenge that comes your way. From basic items like a hammer and screwdriver set to helpful gadgets like a laser level, the essential tools listed above should have you covered for any home maintenance, repair, or DIY project you take on. With the right toolkit in hand, you'll be able to tackle any task with confidence, so you can get back to the fun parts of owning your own home!