These Are 5 Must-have Items for Your DIY Paint Projects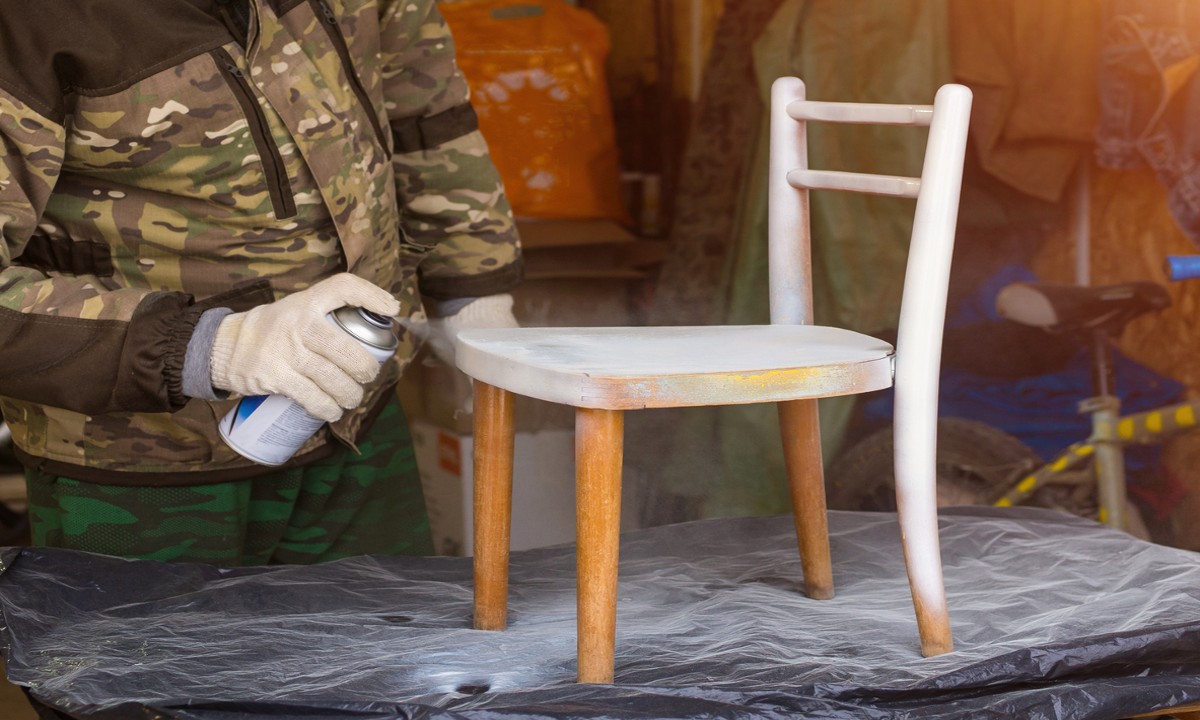 Painting is an important step in many woodworking and other DIY projects. It adds color and makes the final product more finished and complete as a whole. But things can get messy when painting, especially when it comes to spray paint. Using spray cans can make painting surfaces very easy, but you're also prone to some errors that aren't very easy to work around. With these neat items, however, you can prepare for any paint job and get it done fairly easily.
ITEMS REQUIRED FOR PAINTING
Paint remover
Paint remover is something that you'll want to have ready whenever painting, especially when spray painting. This is because spray painting isn't as precise as other methods of painting, and you're more likely to make a mistake if you're not familiar with using spray cans. If you'd rather not have mistakes show up on the final product, you can use paint remover to get rid of any errors that you've made while painting.
Paint remover comes in a few forms, and paint remover can even come in a spray can. This makes it very easy to apply the remover, though you'll have to be more careful with the precise removal of the paint. If you'd rather only remove a very specific area of paint, it's better to use other types of paint remover instead.
Newspaper
Newspaper may be an odd item to recommend, but it's actually quite useful for paint jobs. Many people paint in their own homes, and getting any extra paint on the floors and walls can be devastating as they're very difficult to clean up. With a newspaper, you add a layer of protection that ensures you don't just end up spilling excess paint on your furniture or your floors. The more newspapers you have, the better, as you can cover more ground at once.
Goggles
Goggles are particularly useful when it comes to spray painting because spray painting releases small particles in the air. These particles aren't too harmful, but they may irritate your eyes while you're spraying, and if you end up with irritated eyes while holding down on the nozzle, you can very well spray somewhere else by accident. Using a pair of goggles, you can see exactly where you're spraying without irritating your eyes in the process.
Spray paint suit
A spray paint suit can seem a little excessive for a single paint job, but you should never underestimate spray paint. Even one mistake will lead to a ruined shirt or pair of jeans, and it'll take you a good while to remove the paint from your clothes if you even can. Instead of wearing good clothing, it's often recommended to wear simple, unused clothes that you're fine with getting paint on. But if that's not an option, then a spray paint suit is a great alternative, as it was made for this sort of stuff.
Spray shelter
Finally, a spray shelter will give you a clean and protected space to spray your projects in. The shelter prevents the gaseous paint from staining anywhere outside the shelter, so you can even spray paint indoors and keep your home squeaky clean. Spray shelters do take a bit of time to set up, however, so you'll need to do some prep work beforehand.