What Is a Torque Wrench Used for in Woodworking?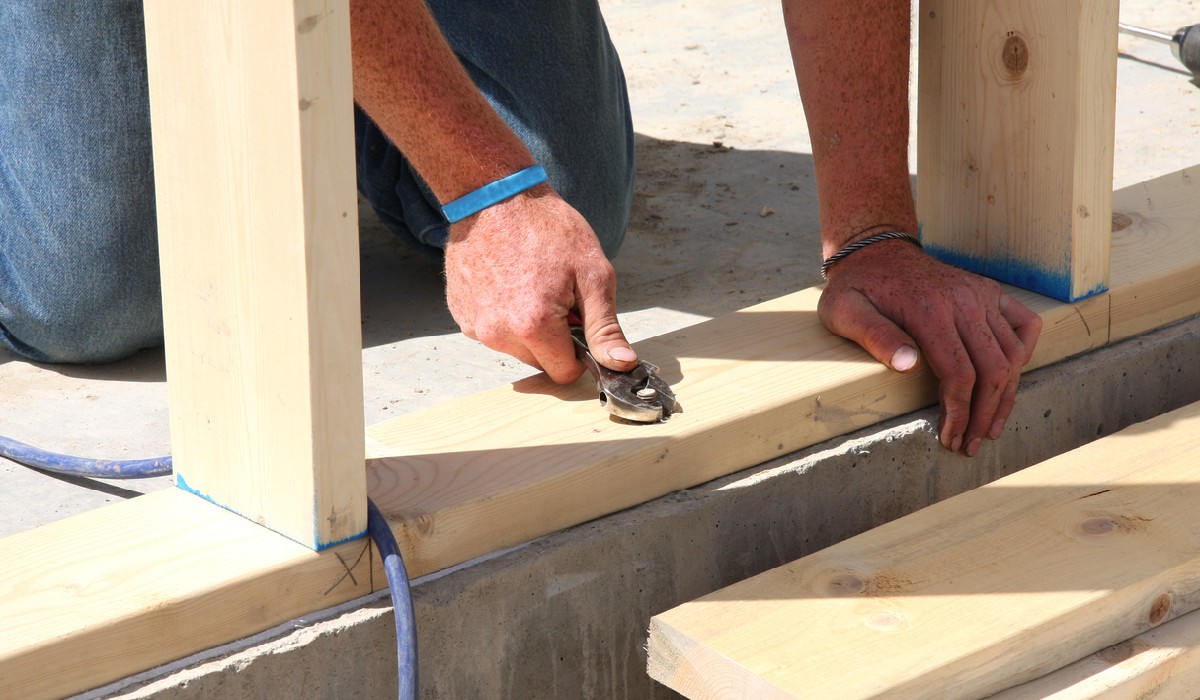 If you're serious about your woodworking, you're probably familiar with most of the tools in your arsenal. One tool you may be overlooking is the torque wrench. This tool uses the right amount of force to ensure that your screws and bolts are tight. In this post, we'll discuss the definition of a torque wrench and what you can use it for in woodworking.
We'll also share some tips on how to use a torque wrench properly and walk through a few common mistakes when using this tool. With the proper torque wrench in your toolset, you'll be able to ensure that all of your projects are held together securely with the perfect amount of force.
The Mechanics of a Torque Wrench
A torque wrench is a tool for tightening screws, bolts, and nuts. It applies a specific amount of torque to the fastener to secure it in place without damage. A torque wrench consists of the handle and the head. The handle houses the spring-loaded mechanism that applies a certain amount of force when pushed down. This force is converted into torque when the head turns on the fastener. Different types of torque wrenches come with various head sizes to determine the amount of torque.
How To Use a Torque Wrench in Woodworking
To use a torque wrench in woodworking, determine the required amount of torque for the fastener you are using. You can do this by referring to the product's instructions or specifications. Once you have determined the required torque, select a torque wrench with an appropriately sized head for your project.
Next, attach the wrench's head to the end of a ratchet or breaker bar and align it with the fastener you are trying to secure. Ensure any washers and spring locks are in place before you secure your fastener. Start by slowly turning the wrench and continuing until you feel a slight resistance, indicating that you're close to reaching your desired torque level. Once this happens, carefully turn the handle clockwise until you reach your desired torque. Store your wrench in a safe and secure location, such as a wrench rack.
Benefits of Using a Torque Wrench
Using a torque wrench in woodworking provides several benefits, such as increased accuracy when securing fasteners and reduced risk of stripping or damaging them. It also allows for even force when tightening multiple bolts or nuts at once, which helps ensure that all parts are equally secured and protected. A torque wrench helps minimize fatigue since it requires less effort than manually tightening each screw or bolt.
Common Mistakes When Using a Torque Wrench
Not paying attention to basic safety precautions such as wearing gloves and eye protection can be dangerous. These measures should be taken even during smaller projects as they can help minimize potential risks associated with using large tools like torque wrenches.
Not reading instructions or product labels can lead to improper usage or application of the tool.
Improper tool storage can lead to damage. After use, you should store your tools properly to ensure they stay in good working condition.
Not selecting an appropriately sized head for your project could lead to insufficient tightening and uneven distribution of forces across different bolts or nuts.
Not confirming if the pieces are tightly in place is a safety concern. Before beginning another task, double-check that all components are tight with your chosen torque level using appropriate tools, such as an adjustable spanner or pliers.
Conclusion
A torque wrench is a must-have tool for any woodworker. It reduces the chances of stripping or damaging your nuts and bolts. Using a torque wrench takes some practice, so it's critical to read the instructions and familiarize yourself with the tool before you begin any project. With the right torque wrench, you can be sure that your woodworking projects are secure and accurate every time.