Is a Socket Wrench the Same Thing as a Ratchet?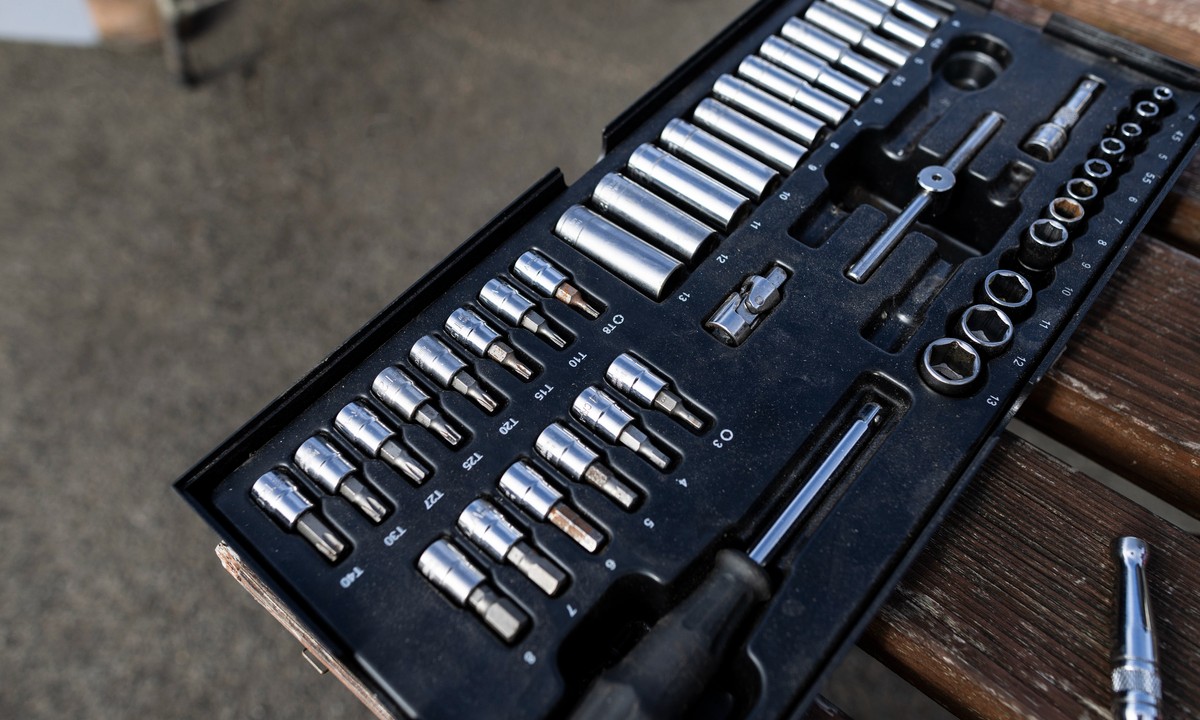 When it comes to fixing things up at home, there is a sense of pride and accomplishment when you do it yourself. But, to ensure you do a good job, you need to know your tools. Let's go over the socket wrench and ratchet, and the significant differences between them.
What Is a Socket Wrench?
One of the most basic necessities for any home improvement project, the socket wrench is a tool everyone should have in their toolbox. Used to turn or take off a variety of nuts and bolts, this versatile tool can come in handy in several situations. It is usually made of metal, with a handle used to apply torque and a socket attached to the end of the wrench. The socket can fit over various-sized nuts and bolts, and when the handle is turned, the socket will rotate and loosen or tighten the nut or bolt.
What Is a Ratchet?
A ratchet is a tool that allows you to tighten or loosen a bolt or nut. It consists of a handle and a pawl, a toothed wheel that engages the bolt or nut. As you turn the handle, the pawl moves along the teeth, either tightening or loosening the bolt or nut.
There are two types of ratchets: fixed and reversible. Fixed ratchets can only be used in one direction, while reversible ratchets can be used in both directions. Reversible ratchets are more versatile, but they can be more challenging to use if you're unfamiliar with them.
What Is the Difference Between a Socket Wrench and a Ratchet?
Although the utility provided by both tools is quite similar, a few key differences set them apart.
Usage
A socket wrench is designed to be used with one hand, whereas a ratchet must be used with both hands. This is because a socket wrench has a long handle that provides more leverage, making it easier to loosen or tighten a bolt. On the other hand, a ratchet has a shorter handle and must be held with both hands to generate enough torque.
Size
Another key difference between the two is size. A socket wrench will be much larger and bulkier than a ratchet, making it more difficult to use in tight spaces. In contrast, a ratchet is much smaller and can be used in tighter spots.
Gearing
The gearing on a socket wrench is also different from that of a ratchet as it usually has a higher gear ratio, which allows you to generate more torque with less effort. Ratchets have a lower gear ratio, leading to a higher exertion of force but less torque.
Applications
Socket wrenches are mainly used to turn or remove nuts and bolts, whereas ratchets are used to tighten or loosen them. Socket wrenches are also better suited for use with power tools, as the higher gear ratio allows for a more efficient transfer of power. Whereas, ratchets can strip the teeth on the bolt or nut when used with a power bolt.
Which One Should You Choose?
When it comes to choosing between the two, it depends on the job you're trying to do. But, no matter which device you choose, ensure that you're familiar with how to use it and always use safety gear to protect yourself.