Are Wrench Racks Magnetic?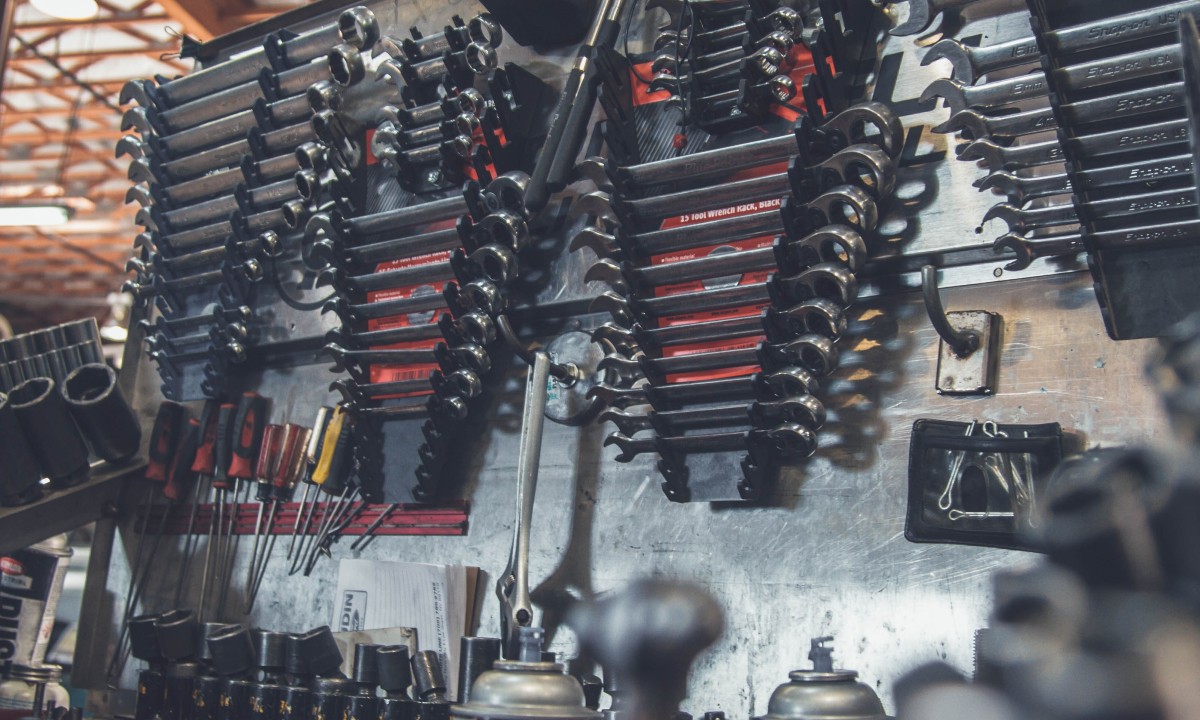 We've all been there: You're working on an engine and you need a wrench, but it's nowhere to be found. You check your toolbox, your belt and even the floor — but no dice. If only there was a way to keep your tools organized and accessible so that when you need them, they're right there at your fingertips. Well, wrench racks are here to put an end to your woes. Designed to provide maximum convenience, a wrench rack is a sturdy shelf or panel structure that allows an individual to store their tools in an orderly manner and keep them off the ground. But are wrench racks magnetic? Let's find out!
Different Types of Wrench Racks
 When it comes to wrench organizers, there are three main types:
1. Angled wrench racks
If you have limited space then an angled wrench rack is your best bet. Often made of steel or aluminum, angled wrench racks feature a slanted design that can hold up to 16 wrenches in a single row. The main advantage of this type of rack is that it's easy to install, inexpensive and has a small footprint, so you can install them anywhere in your garage or workshop.
2. Reversible wrench racks
If you have more than 16 wrenches in your arsenal, then you should consider getting a reversible wrench rack instead of an angled one. Reversible wrench racks are designed so that two tools can be stored on each side of the rack simultaneously. These racks are available in a range of sizes and can be used with different types of wrenches, including open-end, monkey wrench, spud wrench and socket wrench.
3. Magnetic wrench racks
Magnetic wrench racks feature an adhesive backing that allows you to stick them to any metal surface such as your workshop wall, toolbox or garage wall. Just like other types of wrench organizers, they are also available in a variety of styles including pegboard hooks, pegless hooks or just plain hooks for hanging wrenches and other tools by their handles, so you can easily pick one according to your needs.
How Do Magnetic Wrench Racks Work?
Magnetic wrench racks are made up of two main parts: a rail and a set of magnets. The rail is typically made from steel or iron and can be mounted on any wall or pegboard that is convenient for you. The base is further embedded with a neodymium magnet which is the strongest type of permanent magnet available. The neodymium attracts the steel-made wrenches, pry bars, sockets and small pieces of metal trims, holding them in place while still allowing you to remove them easily when needed.
Benefits of Using Magnetic Wrench Racks
There are many benefits to using magnetic wrench racks, including:
Keeps wrench organized and within easy reach

Prevents wrenches from getting lost

Protects wrenches from damage

Makes it easy to find the right wrench for the job

Prevents rust and corrosion
Final Words
So are wrench racks magnetic? Technically, yes. Some of these racks come equipped with magnets to securely hold wrenches in place while you work on your project while others are just ordinary plastic trays that accommodate your tools in an orderly manner. 
If you're looking for a way to get your tools off the floor and out of piles on the countertop, then a magnetic wrench rack is definitely something to consider!