3 Types of Axes Every Woodworker Should Own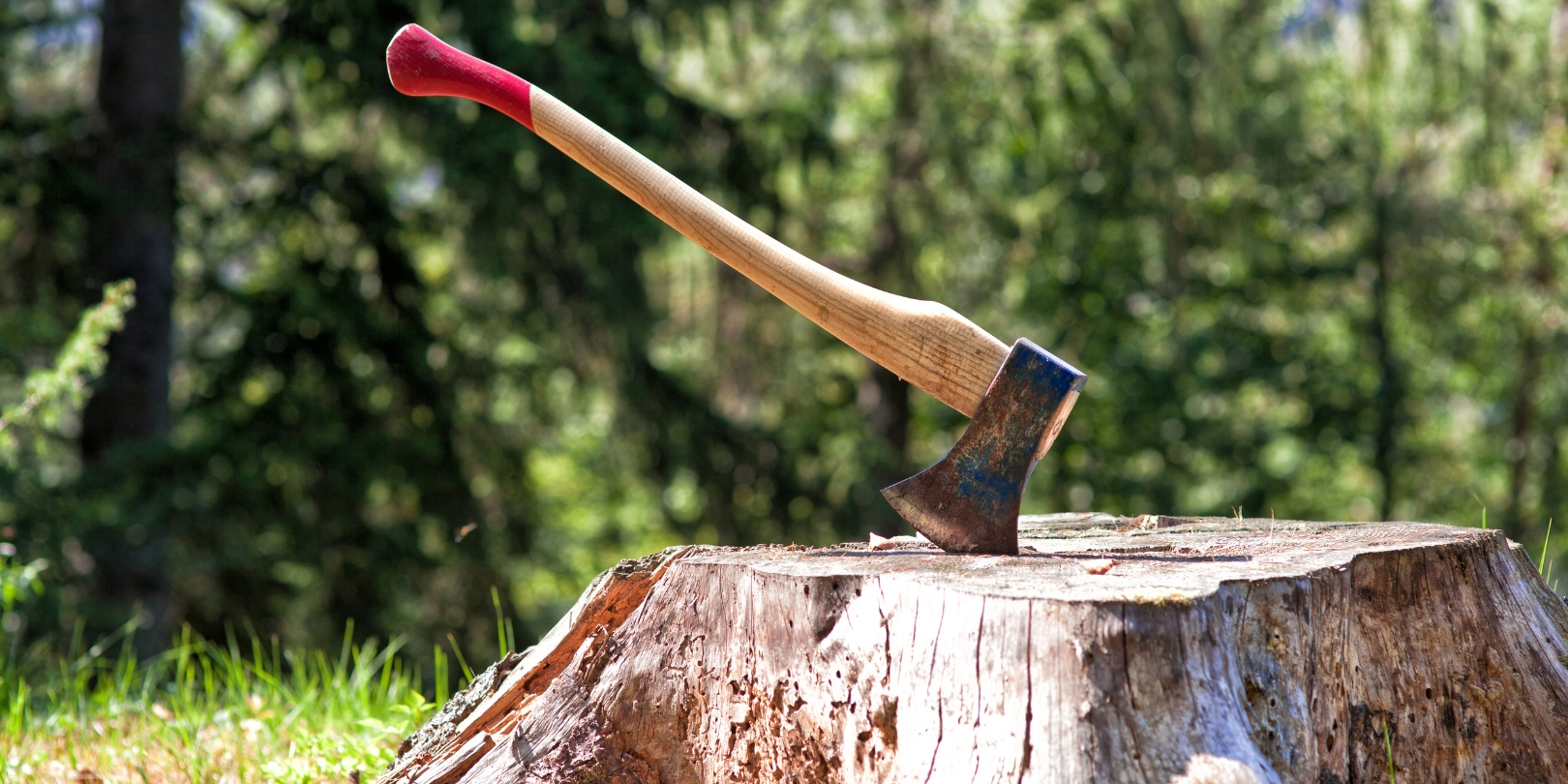 In the world of woodworking, having the right tools is crucial for creating beautiful and precise projects. While power and hand tools play essential roles, axes also hold a special place in a woodworker's toolkit. Axes are versatile tools that excel at tasks like chopping, shaping, and carving wood. They provide woodworkers with the ability to work with raw materials directly from nature and can be incredibly satisfying to use. In this blog, we'll explore three types of axes every woodworker should own. Whether you're a seasoned professional or a hobbyist, these axes will enhance your woodworking experience and expand your creative possibilities.
1. Felling Axe
The felling axe, or a felling maul, is a heavy-duty tool for felling trees and chopping logs. It has a large, wide, and sharp blade to cut through wood efficiently. The long handle provides leverage and power during swings, making it ideal for working on larger logs. Felling axes come in various sizes and weights, so choosing the right one depends on your strength and the size of the trees you typically work with.
Proper technique is essential for safety and efficiency when using a felling axe. Always stand on the side of the tree where you want it to fall, and make precise and controlled swings. Ensure that your axe is well-sharpened before starting work, as a sharp blade makes the task much easier and reduces the risk of accidents.
2. Splitting Axe
The splitting axe, also known as a splitting maul, is specifically designed for splitting wood along its grain. This option has a broad head that efficiently splits logs into smaller pieces. The weight of the head, combined with the design of the blade, allows for maximum force and penetration. Splitting axes are perfect for turning large logs into firewood or smaller pieces that are easier to work with.
When using a splitting axe, proper technique is essential for effectiveness. Position the log on a stable surface, and aim for the center of the log to ensure an even split. Use controlled swings and let the weight of the axe do the work. Always wear safety gear, including gloves and safety glasses, to protect yourself from flying wood chips and splinters.
3. Carving Axe
The carving axe, also known as a hewing axe or a carpenter's axe, is a smaller and lighter axe for shaping and carving wood. It has a thin and narrow blade, allowing for precise cuts and controlled removal of wood. Carving axes are excellent for shaping timber beams, making intricate cuts, and creating beautiful details in woodworking projects.
It's crucial to have a steady hand and a keen eye for detail when using a carving axe. Take your time and work slowly to achieve the desired results. Keep the axe sharp to ensure clean cuts and reduce the risk of the axe getting stuck in the wood. You will need to regularly sharpen your axe to ensure that you can utilize it safely.
Conclusion
Having the right axes in your woodworking toolkit can significantly enhance your woodworking experience and improve the quality of your projects. Remember that safety is paramount when working with axes. Always wear appropriate safety gear and follow proper techniques to prevent accidents and injuries. Keep your axes well-sharpened to ensure efficient and safe work. With these three types of axes in your woodworking arsenal, you'll have the tools you need to take your woodworking projects to the next level.