If You Like To Carve Wood, This Is the Tool for You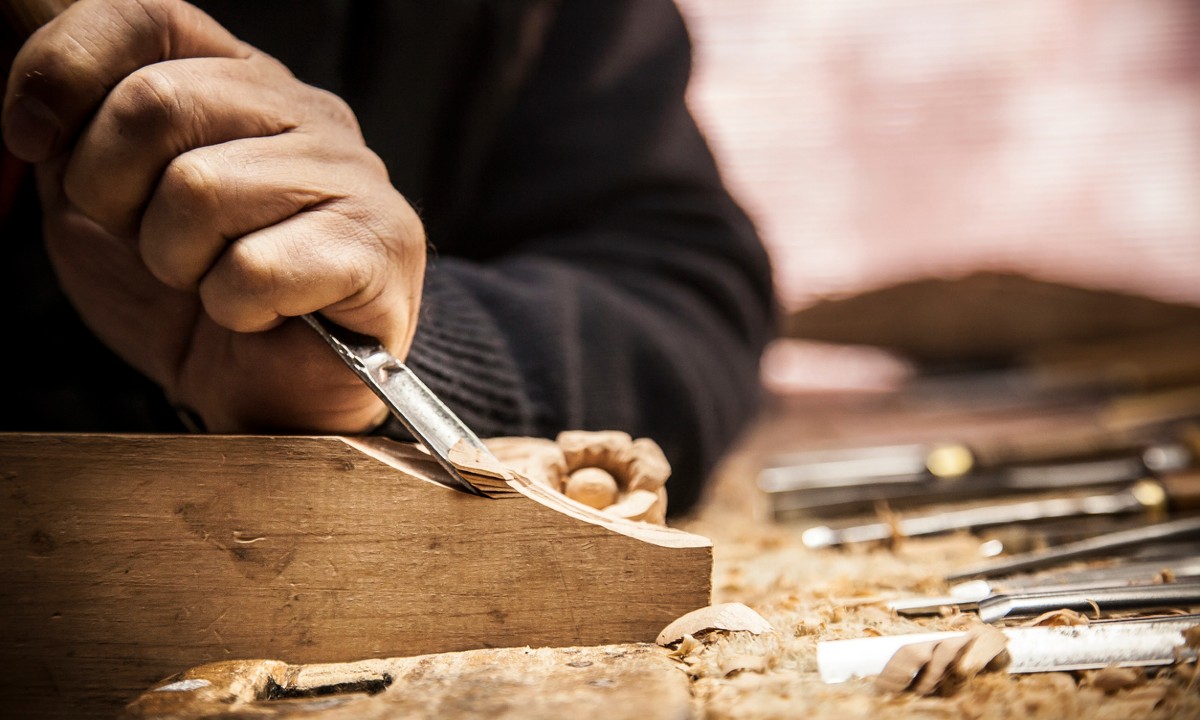 Adding details to your woodwork or making objects with your bare hands remains one of the most creative hobbies you can undertake. Wood carving is by far the favorite pastime of most DIYers, as it teaches you to be creative and patient, due to the focus and dedication needed when creating the perfect details.
If you're doing something, you should do it well and your goal should always be to excel at it. When it comes to wood carving, you can't excel at it until you have the right tools in your arsenal. And you can't ace woodcarving without a high-quality wood chisel. This blog entails all the information about a wood chisel, so you don't have to find yourself worrying about trying to learn about this tool.
WHAT IS A CHISEL?
First made almost 8,000 years ago, a chisel at its most basic level can be characterized as a tool used to shape wood. But to explain it by more layman's standards, think of it as a thick steel knife that can carve, join and shape pieces of wood.
Some other uses include cleaning the edges and corners of wood to make it look a little nicer, as well as creating holes in a piece of wood to make space for a screw or nail. In short, it's an all-purpose tool when it comes to anything related to wood.
As a wood carver, you don't need to purchase every type of chisel as it mostly depends on your work. You need to know about some popular chisel types that craftsmen use across the world to get an idea of which type is more suitable for you.
DIFFERENT TYPES OF CHISELS
Paring chisel
When talking about wood chisels, the first picture that pops into a layman's head is that of a paring chisel. With its long ergonomic wooden handle and even longer blade, it can cut through even the strongest piece of wood with just a little pressure.
You should never use a paring chisel with a hammer because you might drive the pointy end of the blade into the handle, or even end up breaking the handle in two halves.
Mortise chisel
Shaped more like a knife as compared to a paring chisel, the mortise chisel's main function is to cut holes or make mortises in wood. Experienced wood carvers who've used the tool in the past will notice that a mortise chisel is significantly thicker than a paring chisel.
This makes it the ideal chisel to be reamed on, or hammered as its definitive purpose is to pry wood by all means necessary.
Socket chisel
Socket chisels have a broader tip and a tapering hollow tang that fits into the handle. You can strike a socket chisel with a hammer because it can withstand high pressure, without breaking or bending. 
Round nose chisel
The edge of a round nose chisel is slightly bent to give it a rounded shape, and it's used for cutting slits at corners and making an oil groove in a bearing. A round nose chisel is a multipurpose tool and you can use it to take out leftover metal from a workpiece when you mistakenly dislocate the drill machine while drilling, and the drill bit is slightly chipped inside the hole. 
Cow mouth chisel
This type of chisel is shaped like the broad mouth of a cow. You can smooth out the rough edges of the protruding parts of plain metal, and big round holes with this type of wood chisel.
Side-cut chisel
A side-cut chisel fits into compact spaces and can help you get into those hard-to-reach crevices. The cutting part is slightly turned into one way, allowing you to easily clean the keyway, and cotter way with this type of wood chisel and 
WRAPPING UP!
Chisels are undoubtedly the most popular go-to tools for both DIYers and professional wood carvers. Just make sure that you know what type of chisel you need and whether or not you'll need to hammer the chisel in as that little nugget of information matters a lot. And with all this information, you too can use this awesome tool for any carving-based projects to add details to your workpiece.