Track Saw vs. Table Saw: What is The Difference?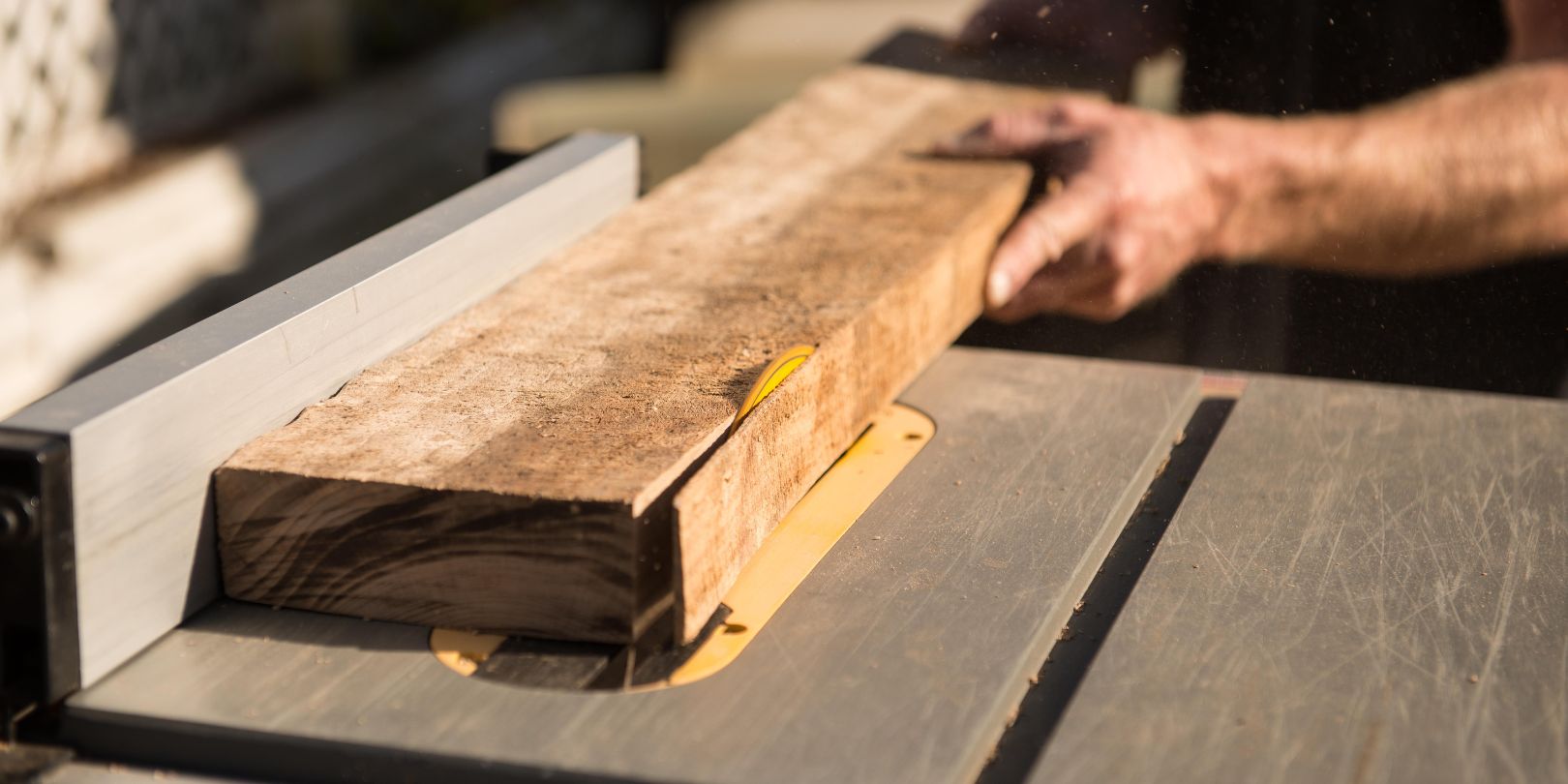 Woodworking is an art that requires precision, skill, and the right tools. Among the most essential tools in a woodworker's arsenal are the track saw and the table saw. These two saws serve distinct purposes and have their own sets of advantages. Whether you're a DIY enthusiast or a seasoned professional, understanding the differences between these saws is crucial for selecting the right tool for your projects. In this article, we'll delve into the world of track saws and table saws, exploring their unique features, applications, and benefits. By the end, you'll have a clear understanding of which saw suits your woodworking needs.
Track Saw
A track saw, also known as a plunge-cut saw, is designed for accurate straight cuts with excellent precision. Its standout feature is the guide rail, or track, that it runs along. This guide rail not only ensures a perfectly straight cut but also prevents splintering, even on delicate materials. Track saws are versatile tools that excel in tasks like breaking down sheet goods, creating clean and accurate rip cuts, and making bevel cuts. Their portability and dust collection capabilities make them an attractive option for those who need a saw that can be easily transported to job sites.
Table Saw
Table saws are considered the workhorses of the woodworking world. They feature a circular blade mounted on an elevated table, offering exceptional stability and precise cuts. Table saws excel in various cutting operations, including crosscuts, rip cuts, miter cuts, and bevel cuts. They are especially suitable for repetitive tasks and projects that require high accuracy. The adjustable fence ensures consistent cuts, while accessories like miter gauges and sleds enhance versatility. Table saws are known for their power, making them indispensable in workshops where heavy-duty cutting is common.
Key Differences
Cutting Style
Track saws are ideal for making straight, precise cuts, especially on large panels. Table saws offer a wider range of cutting options, including crosscuts, rip cuts, and bevel cuts.
Portability
Track saws are designed with portability in mind, making them suitable for job sites and mobile woodworking. Table saws are bulkier and typically stationary, making them better suited for dedicated workshop spaces.
Splintering and Finish
Track saws, with their guide rail system, minimize splintering and produce clean cuts even on delicate materials. Table saws might require additional measures to prevent splintering, such as using a zero-clearance insert or masking tape.
Versatility
While track saws excel at straight cuts, table saws offer more versatility due to their ability to perform various cuts and accommodate accessories like jigs and sleds.
Workspace
Track saws require less space and can be used in confined areas. Table saws require a dedicated workspace and are often integrated into woodworking setups.
Choosing the Right Saw
Selecting between a track saw and a table saw depends on your specific woodworking needs. If you prioritize portability, precision, and clean cuts on large panels, a track saw may be your ideal choice. On the other hand, if you need a versatile workhorse for a variety of cutting tasks, a table saw is likely the better option. Consider your projects, available workspace, and whether you need a tool that can be easily transported when making your decision.
Conclusion
In the realm of woodworking, the track saw and the table saw each have their unique strengths and applications. By understanding their differences, you can make an informed choice that aligns with your woodworking goals. Whether you're seeking precision and portability or versatility and stability, the track saw and the table saw are powerful tools that can elevate your woodworking projects to new heights of accuracy and craftsmanship.