Table Saw vs Miter Saw: When to Use Each for Different Projects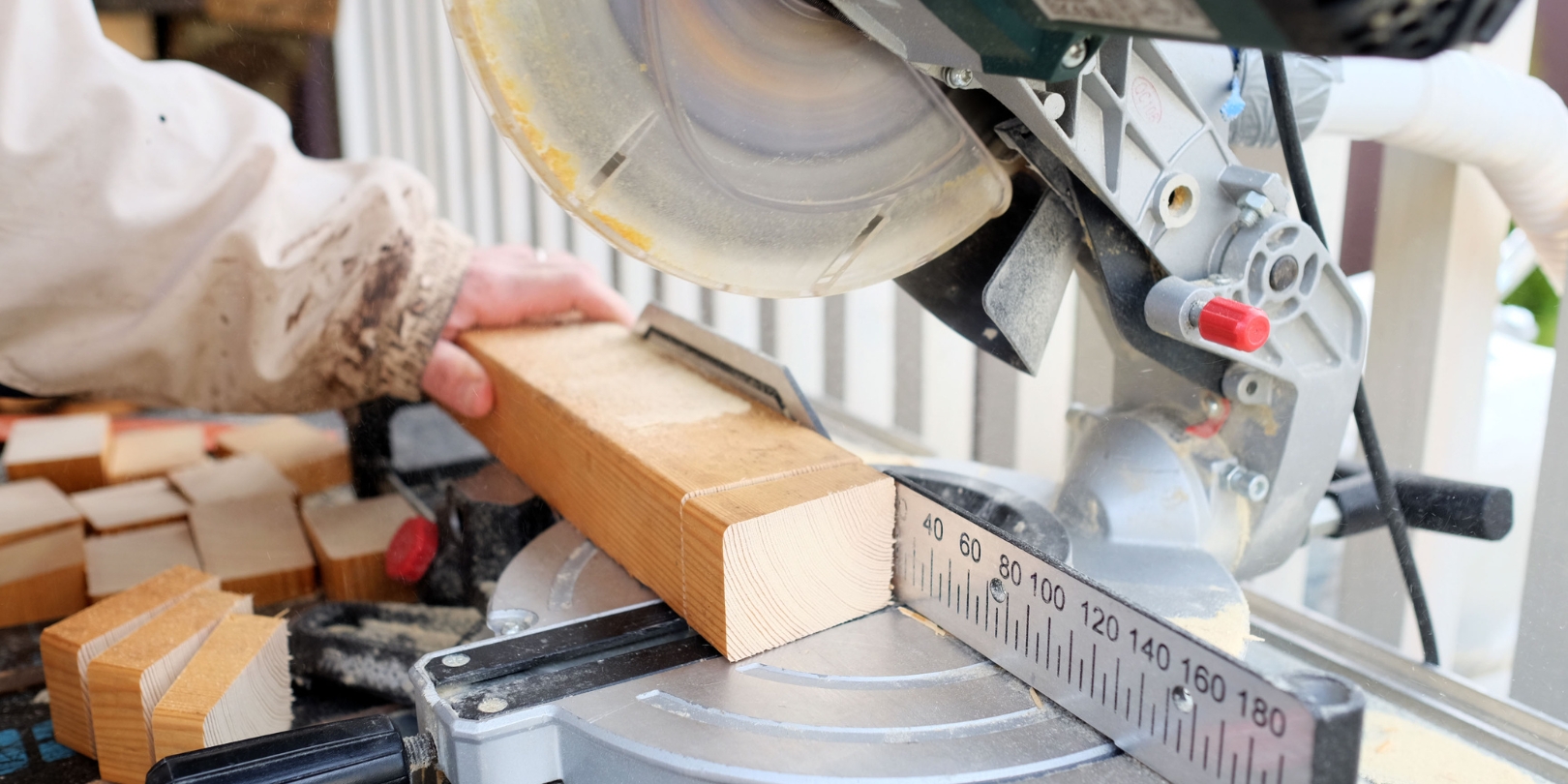 For woodworking enthusiasts and professionals, selecting the appropriate saw for specific projects is crucial. Table saws and miter saws are two commonly used power tools in woodworking, each with unique features and capabilities. To enhance the efficiency and precision of your projects, understanding the distinctions between these saws and knowing when to use them is essential. In this blog, we will compare table saws vs miter saws, exploring their distinct characteristics. By gaining a better understanding of these tools, you can confidently tackle a wide range of woodworking tasks with ease and achieve outstanding results.
Table Saw: A Versatile Workhorse
The table saw is a staple in most woodworking shops due to its unparalleled versatility and ability to handle various cutting tasks. It comprises a circular saw blade mounted on an arbor, protruding through a flat table surface. The table provides ample support for large materials, allowing for accurate cuts and a wide range of woodworking applications.
Best Uses of a Table Saw
Rip Cuts
Table saws excel at ripping boards along the grain, making them narrower or splitting large panels. The rip fence enables precise and straight cuts, crucial for tasks like creating furniture components or cabinetry.
Crosscuts with Jigs
While not their primary function, table saws can perform crosscuts with the help of jigs or sleds. Crosscut sleds provide better stability and accuracy for smaller workpieces.
Dado and Rabbet Cuts
Table saws are ideal for making dado and rabbet cuts, essential for joinery and creating slots for shelves and cabinets.
Bevel Cuts
Many table saws have tilting arbor mechanisms, enabling you to make bevel cuts for creating decorative edges or joining pieces at angles.
Miter Saw: Precision in Angled Cuts
The miter saw, also known as a chop saw, is specifically designed for making precise angled cuts. It features a circular saw blade mounted on a swinging arm that pivots left and right, allowing for easy angle adjustments.
Best Uses of a Miter Saw
Miter Cuts
Miter saws excel at making miter cuts, which are angled cuts across the width of a board. This is perfect for creating frames, molding, and trim work.
Crosscuts and Bevel Cuts
Miter saws are great for making quick and accurate crosscuts on boards. Additionally, compound miter saws can perform bevel cuts along with miter cuts, expanding their versatility.
Compound Cuts
Compound miter saws allow for beveling and mitering simultaneously, making them ideal for crown molding and other intricate projects.
When to Use Each Tool
Table Saw
Use a table saw for long rip cuts, especially when dealing with large sheets of plywood or hardwood. When precise and straight cuts are essential, the rip fence on a table saw ensures accuracy for cutting wide boards or panels.
Miter Saw
Choose a miter saw for precise angled cuts, particularly when working with trim, moldings, and framing. When making crosscuts on narrower boards or dimensional lumber, the miter saw's pivoting arm allows for quick and accurate cuts. A compound miter saw is invaluable for projects that require both miter and bevel cuts, such as crown molding and picture frames.
Safety Considerations
As with any power tool, safety should be the top priority when using table saws and miter saws. Always wear appropriate safety gear, such as safety glasses and hearing protection, and follow the manufacturer's guidelines for operating the tools safely. Familiarize yourself with the tool's adjustments and features before starting any project.
Conclusion
Selecting the right saw for your woodworking projects is crucial for achieving accurate and efficient results. The table saw's versatility and stability make it a reliable workhorse for long rip cuts and joinery tasks. On the other hand, the miter saw's precision in angled cuts makes it indispensable for projects involving moldings, trims, and compound cuts. By understanding the strengths of each tool and knowing when to use them, you can elevate your woodworking skills and ensure that your projects are executed with finesse and professionalism.