Track Saw vs Table Saw: Which Is Best For Your Project?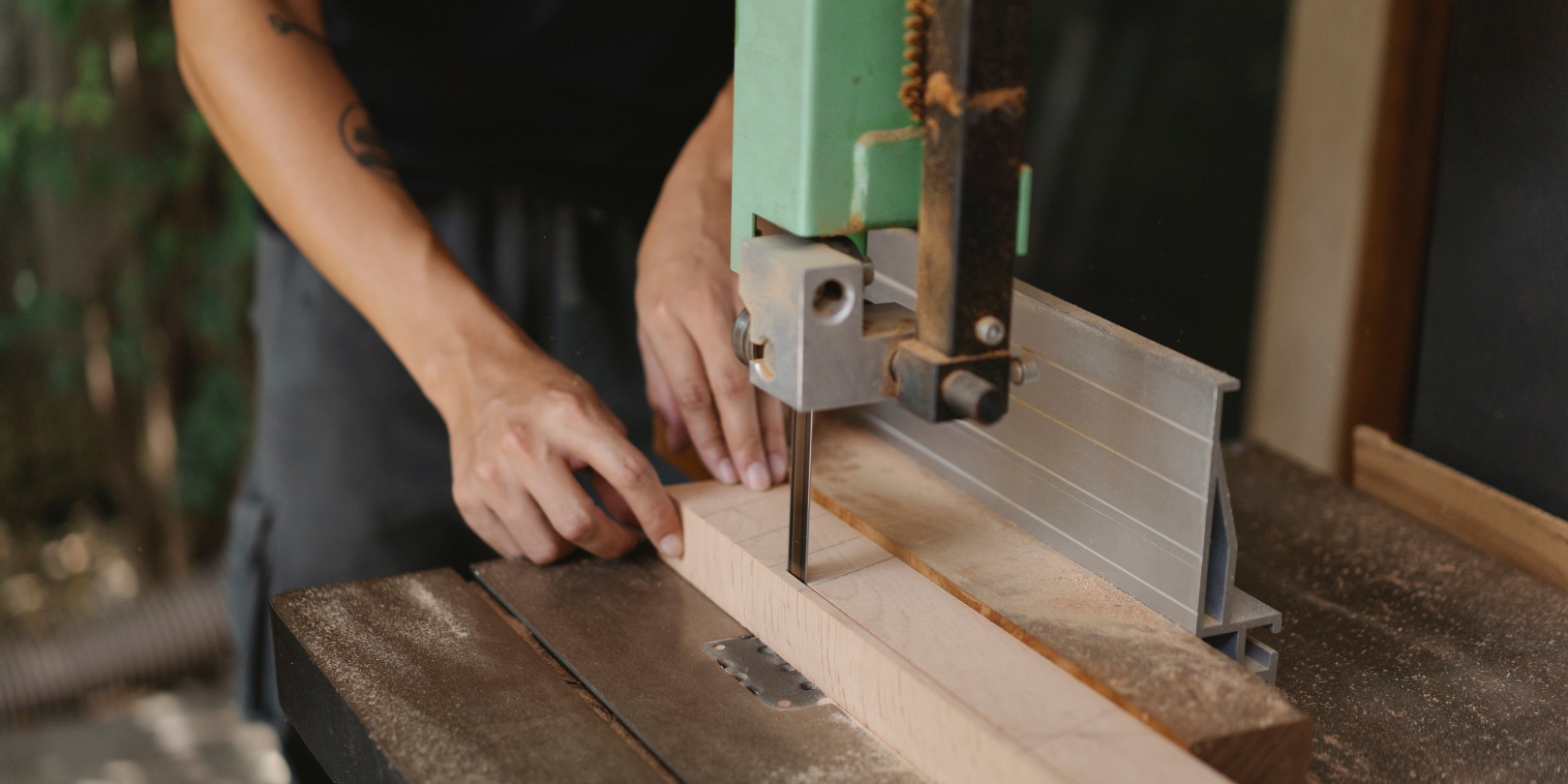 When it comes to woodworking and DIY projects, having the right tools is essential to ensure precision and efficiency. Two popular choices for making straight cuts are the track saw, and the table saw. Both of these tools have their unique advantages and applications, but determining which one is best for your project requires a thorough understanding of their features and capabilities. In this blog, we will delve into the differences between track saws and table saws, highlighting their strengths and weaknesses and offering guidance to help you make an informed decision for your specific woodworking needs.
Track Saw
The track saw is a versatile and portable tool that offers precise, straight cuts without the need for a dedicated table. It consists of a circular saw mounted on a track, allowing the saw to slide along the track smoothly. This setup ensures the saw stays on a defined path, resulting in accurate cuts with minimal tear-out. Track saws are particularly useful for breaking down large sheet materials, such as plywood, where maneuvering them through a table saw would be challenging.
Advantages of Track Saws
There are several advantages of track saws. Track saws are relatively lightweight and compact, making them easy to transport to job sites or move around your workshop. Many track saw models come with excellent dust collection systems to keep your workspace cleaner and safer. Track saws are also relatively user-friendly and suitable for those who might feel intimidated by operating a table saw.
Limitations of Track Saws
There are some limitations to track saws to consider. Track saws are ideal for thin materials, but they might struggle with thicker lumber or hardwoods due to their shallower cutting depth. Unlike a table saw, which allows for various cutting angles and bevels, track saws are primarily designed for straight cuts.
Table Saw
A table saw is a workhorse in most woodworking shops, offering unparalleled versatility and power. It features a circular blade mounted on an adjustable arbor, protruding through the tabletop. The workpiece is pushed through the blade to make cuts, ensuring stability and precision. Table saws come in various configurations, such as contractor saws, cabinet saws, and hybrid saws, each catering to different needs.
Advantages of Table Saws
The main advantage of table saws is their versatility. With various accessories and attachments, table saws can perform rip cuts, crosscuts, bevels, miter cuts, and more. Table saws can handle thicker materials and hardwoods with ease thanks to their deeper cutting capacity. Once a table saw is set up correctly, it also allows for repeatable and consistent cuts. This is critical for batch production.
Limitations of Table Saws
Table saws are typically bulky and require a dedicated space in your workshop. Moving them around can be cumbersome, which is a great limitation. Table saws also require a certain level of expertise to operate safely. This makes them less beginner-friendly compared to track saws.
Choosing the Right Tool for Your Project
Project Requirements
Assess the type of cuts you need to make. If you primarily work with sheet materials and require straight cuts, a track saw may be the more suitable option. If your projects involve a variety of cuts, angles, and materials, a table saw's versatility will be more beneficial.
Workspace and Portability
Evaluate your workshop space and whether you need a tool that can be easily moved around or taken to job sites. Track saws are more portable, while table saws require a fixed position.
Safety and Skill Level
Beginners may find track saws more approachable due to their intuitive design and safer operation. However, with proper training and experience, table saws can be operated safely as well.
Conclusion
In conclusion, the choice between a track saw and a table saw ultimately depends on your specific woodworking needs, project requirements, and comfort level with each tool. If you frequently work with large sheet materials or prefer a more portable option, a track saw might be the way to go. On the other hand, if versatility, cutting depth, and repeatable accuracy are crucial for your projects, a table saw would be the better choice. Whichever tool you opt for, always prioritize safety and proper training to make the most out of your woodworking endeavors.