A Step-by-Step Guide for Drilling Into Brick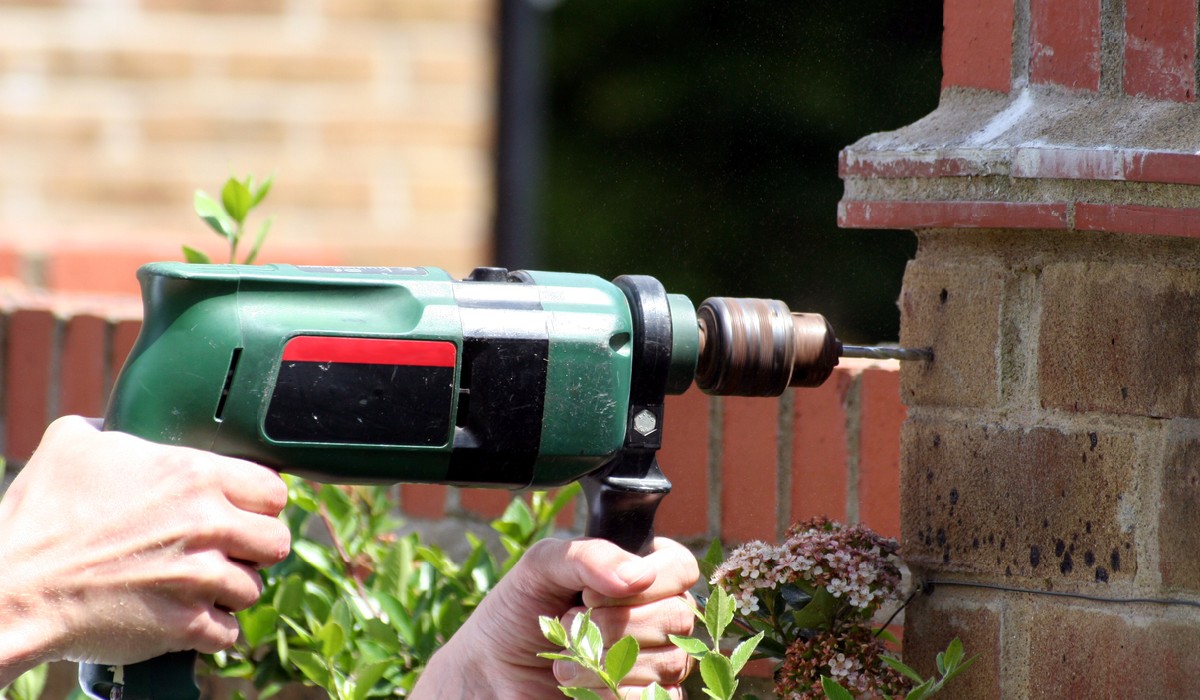 Drilling into brick can be a tricky process. It requires precision and the optimal type of drill and drill bits. If you don't have the correct tools or don't know what you're doing, you may find yourself with chipped bricks or an uneven hole. Drilling into brick isn't as difficult as it seems, and with a few tips and tricks, you can do it like a pro.
In this post, we'll explain what you need to know before drilling, discuss the right drill bits to use, and provide a thorough guide for drilling into brick. With these tips, you'll be able to complete your home renovation project with ease.
Understanding the Different Types of Brick
Before you begin drilling into brick, it's critical to understand what type of brick you're dealing with. Certain bricks are made differently and require different drill bits to properly drill into them. The most commonly used types of brick are solid and hollow. Solid brick is relatively thick and dense, while hollow brick has two thin layers with air in between. It's important to know which type of brick you're working with before you begin drilling so that you can choose the correct drill bit for your project.
Gathering the Right Tools
Once you know what type of brick you'll be working with, you need to ensure you have all the necessary tools. These tools usually include a hammer drill, masonry drill bits, a dust mask or respirator, safety goggles, and a vacuum cleaner or shop vac, depending on what kind of debris will result from the drilling process.
Choosing the Right Drill Bit
Now that you have gathered all the necessary tools for drilling into your brick wall or surface, it's time to choose the right drill bit for your project. For solid bricks, use a carbide-tipped masonry drill bit that is slightly thicker than whatever fastener you plan on using. This drill bit will help ensure that it will fit correctly when installed later in the process. For hollow bricks, use diamond-tipped masonry drill bits, which are stronger and more durable than traditional masonry drill bits.
Protecting the Bricks
To protect your brick from any damage from drilling into it, make sure to use wood blocks over any existing cracks or chipped areas in the brick. This will help absorb any excess vibration or shock caused by the hammer drill during the drilling process.
Wearing the Proper Safety Gear
Before drilling into your brick wall or surface, it's important to wear proper safety gear, such as safety goggles and a dust mask, to protect your eyes and lungs from anything in the air. This is also a good time to double-check that all pieces of equipment are securely connected and functioning properly before beginning work on your project.
Conclusion
Drilling into brick can be a challenging process, especially for those who lack the knowledge on how to do it correctly. With the right preparation and safety gear, and an understanding of the different types of brick and the drill bits you need to use, it can be done safely and effectively. We hope this guide has provided you with the knowledge and confidence you need to begin your brick-drilling project. With these tips in mind, you'll be able to complete your project with ease, and have professional-looking results to show for your efforts.