A Step-by-Step Guide for Properly Cutting Brick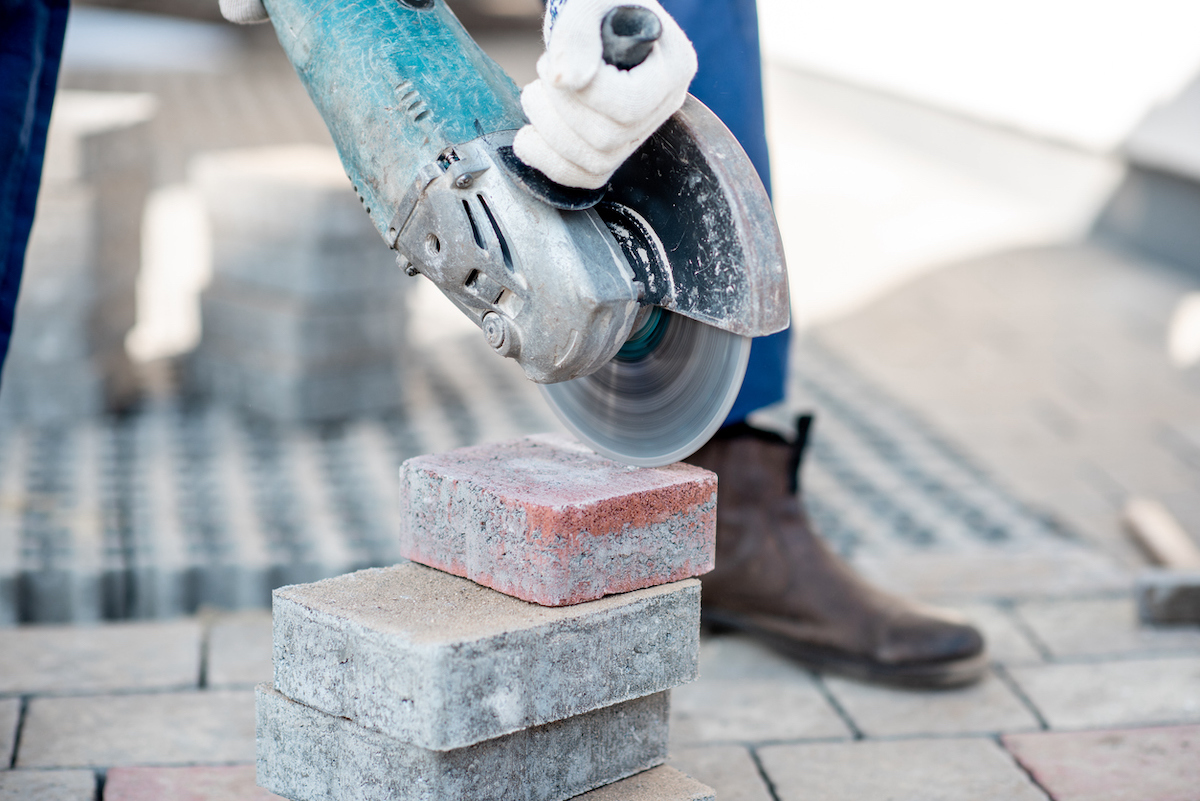 No DIY project is complete without being able to perfectly cut the brick that you plan on using. Most people avoid cutting brick because it can be a daunting and difficult task, but we're here to tell you that it doesn't have to be. In this post, we'll show you how to properly cut brick so that you can get the job done right without any of the hassles.
We'll discuss the different tools you can use, and the techniques you need to know to cut the brick with precision. We'll also discuss how to lay out and mark the brick properly so that you get the perfect cut every time. With our help, you'll be an expert brick cutter in no time.
Tool Selection
It is extremely important to use the right tools when cutting brick. This will help ensure that you do not damage the brick and that the cut is clean and precise. When working with brick, you should wear proper protective gear such as safety glasses, heavy-duty gloves, and a dust mask. In addition to these items, you will need the following tools.
Masonry saw: A masonry saw is the best tool for cutting brick and will provide the cleanest and most accurate cut. A circular or reciprocating saw can also be used, although they may not provide a clean cut.
Trowel: A trowel will be necessary for spreading mortar and applying any caulking or sealing that may be needed after the cut is made.
Chalk line: A chalk line is used to mark the area where the cut will be made on the brick. This helps create a straight line and provides an accurate guide for cutting.
Hammer: A hammer is necessary for breaking off any excess pieces of brick after the sawing is complete.
Cold chisel: A cold chisel is necessary when chipping away any corners or edges from the cut brick to smooth it out and make it even with the rest of the brick surface.
Brick chisel: A brick chisel is used to further smooth rough edges or corners after breaking them off with a hammer and cold chisel.
Preparation
Before cutting into the brick, there are some steps to make the job easier and reduce potential risks or issues that may arise during your project. Follow these steps before beginning your project.
Mark the cut with a chalk line: Use a chalk line to mark where you want to make your cut on the brick surface. This will provide an easily visible guide while making your cuts, ensuring more precision in your work.
Wet the area to be cut: Washing down the area where you plan to cut will help reduce dust particles and prevent them from becoming airborne while you work. It also helps lubricate the blade on your saw, keeping it cool while making cuts and reducing friction between the blade and the material being cut.
Lay a tarp: Laying down a tarp underneath or around where you are cutting can help keep any debris contained during your project and make clean-up much easier afterward.
Cutting Brick
After preparing for your project, you are now ready to begin cutting into your brick surface. Here are some tips for accurately and safely cutting your brick.
Working from the backside: When possible, start your cuts from behind or underneath where you are working to minimize visible damage. This also allows you to keep all pieces intact if you plan on reusing them later on in your project, as well as reduce dust particles from entering your workspace while making cuts with a reciprocating or circular saw.
Use the saw to cut along the chalk line: Begin running your saw along the chalk line that was previously marked on your surface to make an accurate straight line when finished with your project. Make sure that you are using a masonry blade with the correct RPMs for optimal results without damaging any surrounding material or yourself in the process.
Use a hammer and cold chisel: Once you have made all of your cuts using a masonry saw, use a hammer and cold chisel to break off any corners or edges that need further smoothing out.
Finishing
At this stage of completion, there may still be some extra tasks, such as smoothing out rough edges left behind during cutting time or sealing up any cracks created by making cuts through multiple bricks side-by-side.
Using a specialized tool, gently tap away any rough edges left behind by breaking off excess pieces after the initial sawing. After smoothing out all edges with either a bricking chisel or hammer, use an appropriate amount of water mixed with mild liquid soap to wash off all surfaces involved in this project, including the bricks themselves. If there were multiple bricks side-by-side when making cuts, it may be necessary in some cases to use caulk to seal up cracks.
Conclusion
Cutting brick is a skill that anyone can learn with the right tools and techniques. By following the steps outlined in this article, you can learn how to cut brick safely and effectively.