5 Wood Carving Tools Worth Knowing About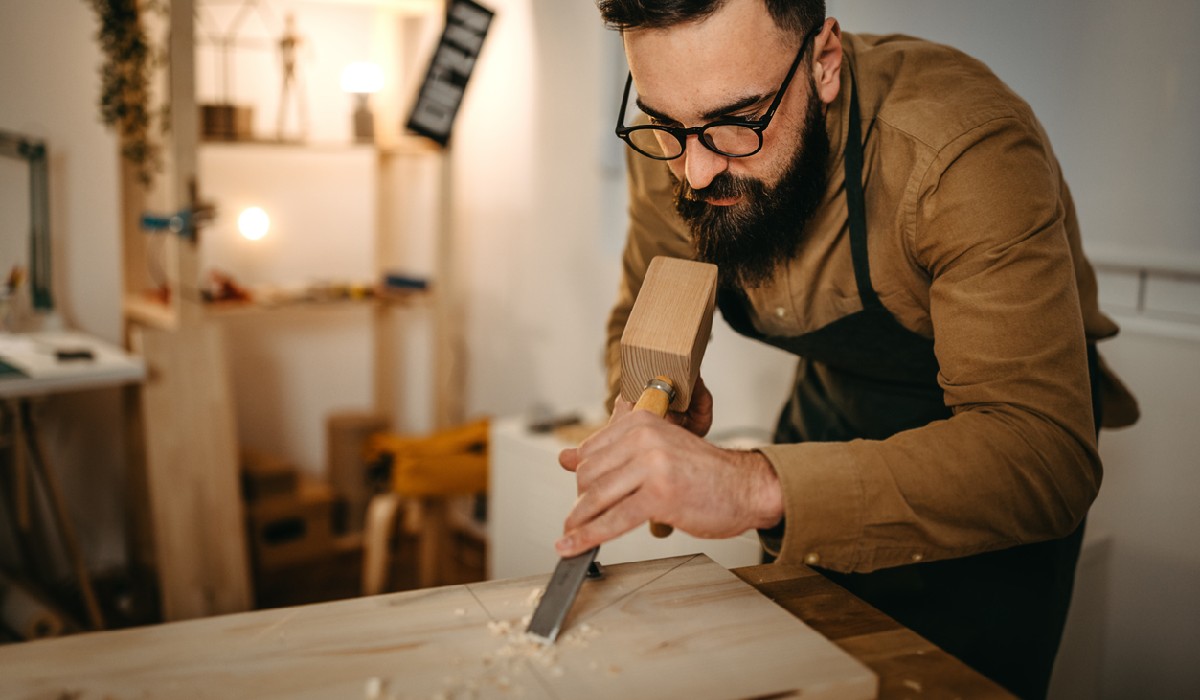 If you're looking to take your wood carving skills to the next level, you'll need the right set of tools to get the job done right. Wood carving tools come in many shapes and sizes and can help you create beautiful works of art from wood. Without the right tools, you won't be able to add the amount of detail required for most woodworking projects.
Whether you're a novice carver or an experienced woodworker, our list of wood carving tools has something for everyone. Keep reading to discover five essential tools that you need to have in your workshop.
Knife
A knife is a versatile tool that can be used for various types of wood carving projects. It can cut and shape small details, create sharp edges, and create curves and circles. It can whittle thin branches and carve intricate designs into wooden surfaces. The main benefit of using a knife for wood carving is its affordability because knives are relatively inexpensive compared to other tools.
Common types of knives used in woodworking include utility knives, craft knives, hobby knives, X-acto blades, mortise chisels, adze knives, Japanese chisels, and curved knives.
Mallet and Carving Chisel
A mallet and carving chisel are essential tools when it comes to larger projects that require precision and detail, such as creating detailed patterns or textures on wooden surfaces. This combination allows for smooth cuts without excessive force, which could damage the desired results of your piece.
The most common type of mallets used in woodworking is brass or hardwood mallets. Different types of chisels include straight-edged chisels, spoon gouges, V-tools, and gouges.
Electric Carving Tool
Electric carving tools are perfect if you're looking for something quick and precise. They're great for creating large cuts quickly while still allowing for precise detailing. They're also incredibly easy to use, simply plug them into the power source, then get to work. Some models may require an external motor control unit that enables adjustable speed control.
Electric carving tools come in different shapes, like rotary tools or jigsaws. Both of these options can produce various cuts depending on what type of attachments you use.
Engraving Tool
An engraving tool is primarily used for adding small details, such as texturing surfaces or writing short messages onto wooden pieces. This tool is perfect if you're looking for something intricate yet delicate. They're ideal if you need more control than an electric carving tool may allow since they allow much greater detail when operating them.
Engraving tools come in two primary forms, including rotary engravers and air compressor-powered machines, which offer considerable speed control depending on the bit chosen while being relatively easy to set up.
When selecting an engraver, pay attention to its power rating. If it's too low, delicate tasks may take considerably longer to complete, and if it's too high, you risk burning through material or potentially causing injury due to lack of control. Always wear appropriate safety equipment when using any sort of power-operated tool.
Flexible Shaft Machine
A flexible shaft machine is a powerful tool that is a must-have for serious woodworkers. They're capable of attaching bits of varying materials. They also provide excellent versatility, so they can complete many projects in half the time.
Flex shaft machines exist in handheld portable versions and stationary benchtop variants. Larger options are usually equipped with heavier-duty motors to withstand higher loads, while portable versions are smaller to make them easier to transport.
Conclusion
Whether you're a beginner or a seasoned woodworker, wood carving tools are a must for any woodworking project. Try the five tools outlined in this article to elevate your skills while working on your next project. With the right tools and technique, you'll be creating stunning works of art with wood in no time.