What Is Included in a Wood Carving Set?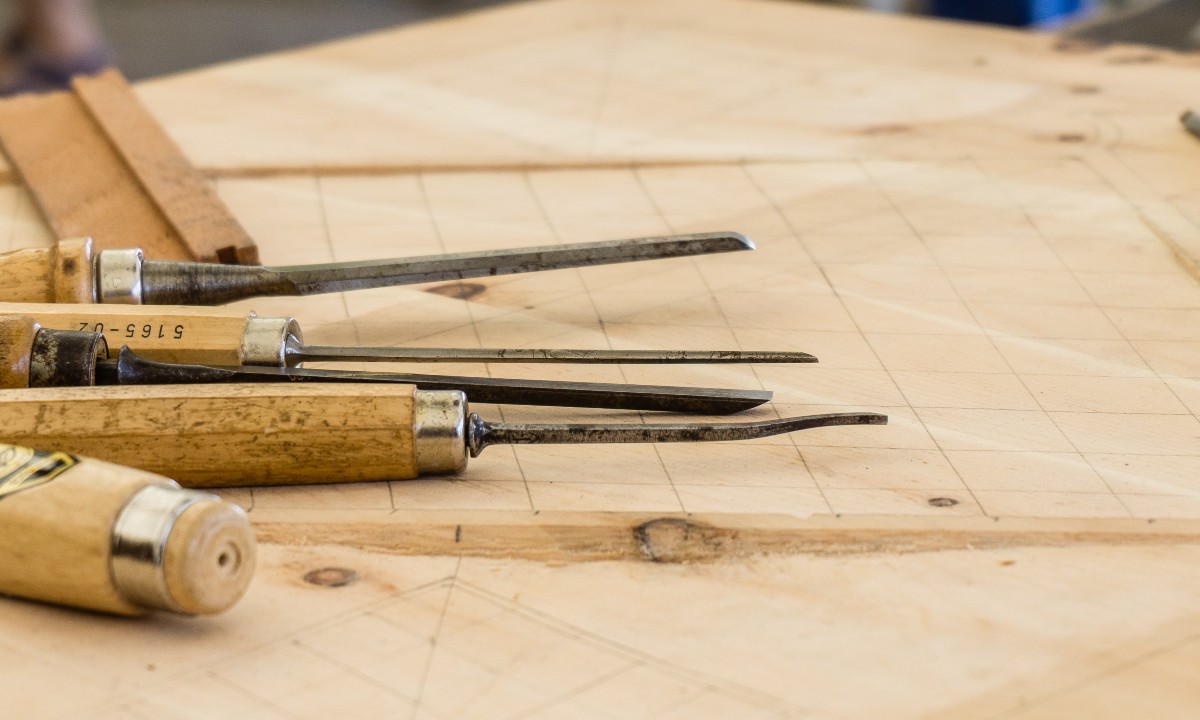 Whether you want to carve a wooden spoon, an intricate sculpture or just build a wooden toy, a wood carving set can help you get started on your project. But when you think of wood carving sets, what do you picture? A manual set with chisels and mallets? Maybe some miniature knives and gouges? The truth is, there are many different types of wood carving sets available on the market today, each offering a wide variety of tools and accessories. In this article, we'll go over some of the popular items included in these types of kits and how these tools can help you create your own unique masterpiece! Let's get started.
Knives
The most important tool in your wood carving set, especially when you're first starting out, is the knives. Featuring a sharp blade with a tapered point, it allows you to make incisions in the wood without splitting it. These knives are also used to cut through large blocks of words or carve out any details on a wooden sculpture with precision.
Chisels
Featuring a flat rectangular blade, chisels are most commonly used to chip away small pieces of wood from a wooden block. The kind of chisel you'll need depends on what you want to carve, but the most common is the flat chisel, which is used primarily to chip away material; the gouge, which is used for carving concave surfaces; the V-tool, which is used for hollowing out areas; and the parting tool, which is used for making grooves. In most cases, all of the included chisels and gouges are clearly labeled for easy identification by novices who may not be familiar with wood carving terminology yet.
Rifflers and Rasps
Rifflers are a type of file with a long, narrow head on a handle that allows you to reach into corners and crevices. They're generally used for removing wood and smoothing or shaping surfaces. On the other hand, rasps have broad, flat heads and are often used for taking out large amounts of wood at once. Rasps produce a much more coarse surface than rifflers, so if you need to make intricate lines or curves, rifflers are your best bet! 
Files and Sandpapers
Wood carving sets also include files and sandpapers that make it easy to smooth out rough edges and corners with precision. Sandpapers come in different grits (fineness) and shapes such as squares or triangles. A medium grit (100) with a square shape is commonly used for rough shaping while finer grits (220, 320) are used for adding finishing touches on smaller details like eyes or noses.
Practice Pieces of Wood and Logs
Extra wooden pieces to practice on make it easy to hone your skills without damaging valuable wood. These are great for beginners because they help them learn how to use the tools properly so that when they start cutting the real wood, nothing goes wrong. 
Polishing Compound
Once you're done with your project, you might want to enhance its shine. For that, you need a polishing compound. Not only does it remove tool marks, scratches and other minor blemishes from your project but also helps preserve the quality of wood. The polishing compound comes in two forms: paste and wax. You can easily choose one depending on what kind of finish you want on your project.
Final Words
Wood carving is an art that requires a lot of patience and skill. But a quality wood carving set can make all the difference between a beautiful work of art and a pile of splinters. These sets come with different pieces that will allow you to tackle a wide variety of projects, and the included instructions will walk you through the basics of woodcarving so that you can get started right away!