History of the Power Saw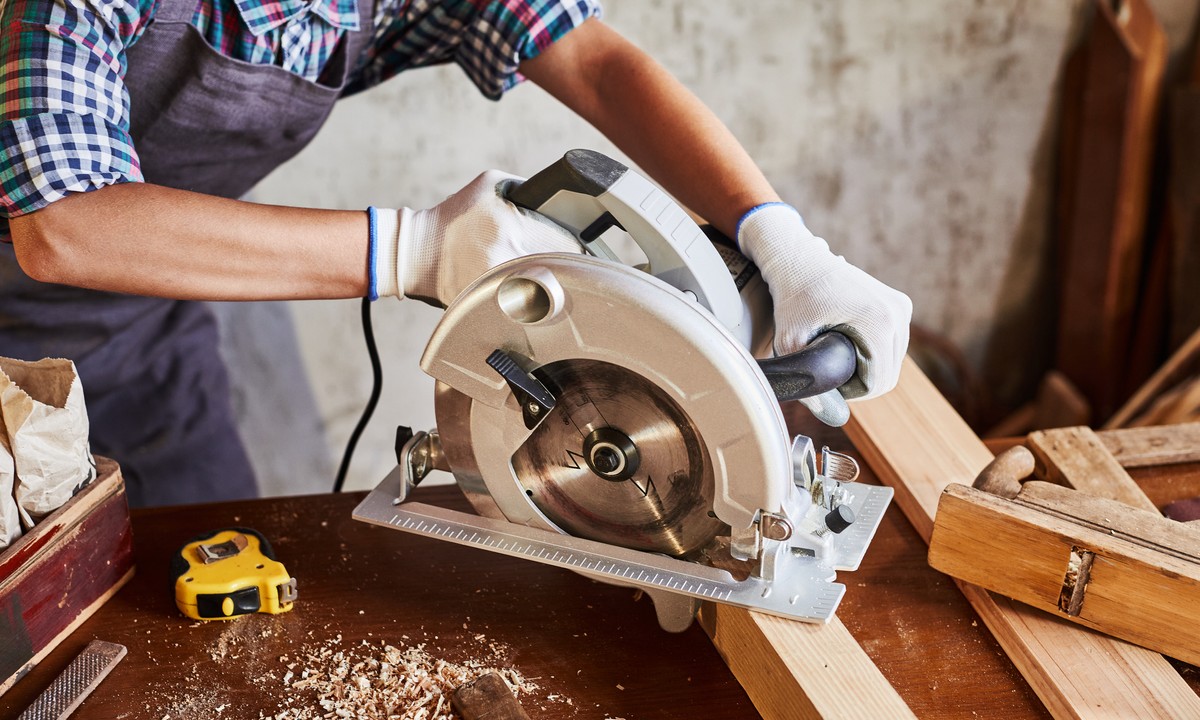 Saws are commonly used when cutting hard materials. They're the backbone of construction, woodwork, hunting, slaughterhouses, and many more industries! Modern saws, also known as power saws, are usually powered with electricity and are 100 times more powerful now since they were first invented.
Since there are hundreds of saws out there, the history is a bit vague as many inventions and their improved versions are simultaneously credited to different inventors. However, from serrated shark teeth being used as a saw to the most powerful chainsaws used today, we've certainly come a long way. In this blog, we'll be dividing the history of power saws into the most prominent milestones in the evolution of this life-saving gadget for craftsmen.
Difference Between a Saw, Power Saw, and Various Other Types
Basic saw
Your basic saw is a tough blade, wire, or chain, usually has serrated edges and a hard toothed edge to aid the cutting process. They're still widely used for cutting plastic, wood, metals, and stones.
Power saw
A power saw is a mechanical machine that comprises sturdy blades, chains, serrated edges, etc., and is used to cut through hard materials. Modern power saws are normally powered through an electrical outlet or a battery that needs to be charged. There are multiple types of power saws out there, each type being ideal for cutting a specific material. The first electric hand saw is believed to be invented in 1923. Following is a brief overview of some common power saws and the years they were invented in:
Circular saw
A circular saw comes with an abrasive disc that helps you chop/cut the material in your crosshairs. There are circular saws for concrete, metal, wood, and more. They were invented in the late 18th century.
Chain saw
A chain saw operates on gas, batteries, or electricity and is widely used to cut trees and concrete. It's a sharp saw and comes with many safety accessories to aid the process. The first chainsaw is believed to be invented in 1830.
Table saw
A table saw, also known as a bench saw, is generally equipped with a circular blade and is the preferred choice for most people for accurate cuts. It's ideal for woodworking, cutting brass, aluminum, and more. The first table saw (it was a circular one) was invented in 1777.
Band saw
The band saw has long and sharp metal blades and can be used to cut lumber, metal, plastic, and even meat. It is comparatively easier to operate and can help you cut in curves easily. The first band saw was invented by an Englishman, William Newberry in 1808.
Reciprocating saw
This type of saw comes with a thin blade and works by a push and pull motion of the blade. It's equipped with a variable speed motor and can even cut through lumber with nails embedded in it. The first-known reciprocating saw was invented by a Milwaukee tool company in the year 1951.
Miter saw
A type of power saw that's used to make angled cuts for trimming, molding, and other delicate applications in carpentry. It's an excellent tool for DIYers. This saw was invented in 1964.
Others
Besides the aforementioned types, there are jigsaws, coping saws, hacksaws, and more — all of which serve one purpose of cutting. Some of them are versatile and some are specialized to go about specific tasks.
A Timeline Overview to Understand the History of Power Saws
In ancient Egypt, saws made out of copper are documented as early as 3000 BC.
A sailmaker named Samuel Miller from Southampton, England obtained a patent for a saw windmill in 1777.
The circular saw's invention is credited to date back to 1780 in Germany.
The first American bandsaw patent is believed to be granted in 1836.
The first circular saw attached to a radial arm came into being in 1922.
The electric circular saw is believed to be invented in 1923 by Edmond Michel.
Dozens of unique saws were invented from 3000 BC to the 20th century — power saws came into the picture in the late 17th century.