4 Hacks To Make Cleaning and Organizing Your Garage Easier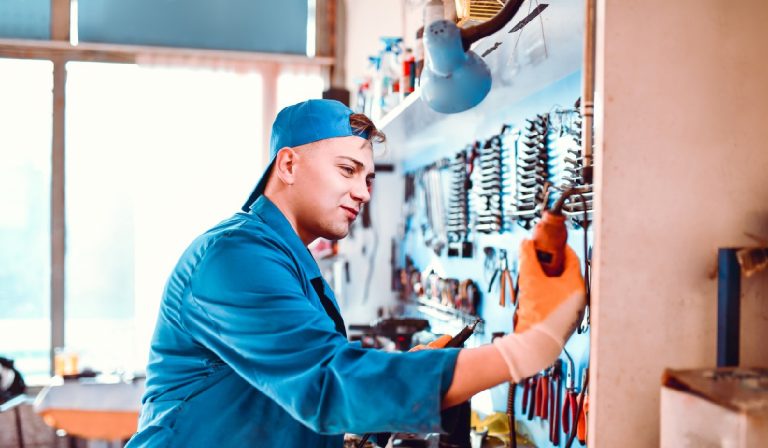 Your garage is one of the most critical parts of your home. It's where you store your car, tools, bicycles, and other items. It can also become a cluttered mess if you're not careful. Luckily, there are plenty of hacks to make cleaning and organizing your garage easier. In this post, we'll discuss four hacks to keep your garage clean and organized.
We'll be talking about everything, including cleaning, organizing supplies, and organization systems. We'll also discuss techniques to assess the space within your garage to determine your organizational needs. You can keep your garage clean, organized, and secure with the right hacks.
Assessing the Mess
Before diving into your garage, you should assess what you need to do to organize the space. How many shelves do you need? What kind of overhead storage rack would be useful? Take inventory of what you have and what bins or boxes you need to store items attractively and out of the way. Then you can make a rough plan for organizing everything to maximize your available space.
Cleaning up the Space
Now that you know what to do, it's time to start cleaning up your space. Start by removing all clutter from the floor and grouping various items according to category. Dispose of any material or items that are no longer needed. Once you have cleared the area, use a shop vacuum to remove dust and cobwebs, followed by a damp cloth or mop for cleaning the walls and floor. After completing this step, it will be much easier to place items into storage bins, racks, and shelves in an organized manner.
Invest in Useful Supplies
Organizing your garage can be made much easier with the right supplies. From hangers for bikes and garden tools to an overhead storage rack for holiday decorations and camping gear, investing in efficient storage solutions can help create an organized workspace. If you need something specific for your project or organization system, don't hesitate to shop around for the perfect product at an affordable price.
Create Systems That Work
Creating systems that work for you will help you maintain an organized garage throughout the year. Write down every item in each bin or shelf so you can find them easily when needed. Labeling bins with what they contain can also help add an extra layer of organization and prevent backtracking when looking for something particular. Never underestimate the power of a decent overhead storage rack. This item can easily elevate any organizational setup and keep your items stored safely out of sight.
Conclusion
Your garage is a critical storage space in your home and requires regular maintenance to remain clean and organized. You can keep your garage clutter-free and well-organized by assessing your space, investing in helpful supplies, and creating systems that work for you. You'll have a clean, organized, and efficient workspace in no time.