10 Innovative Ways to Organize Your Tools for Easy Access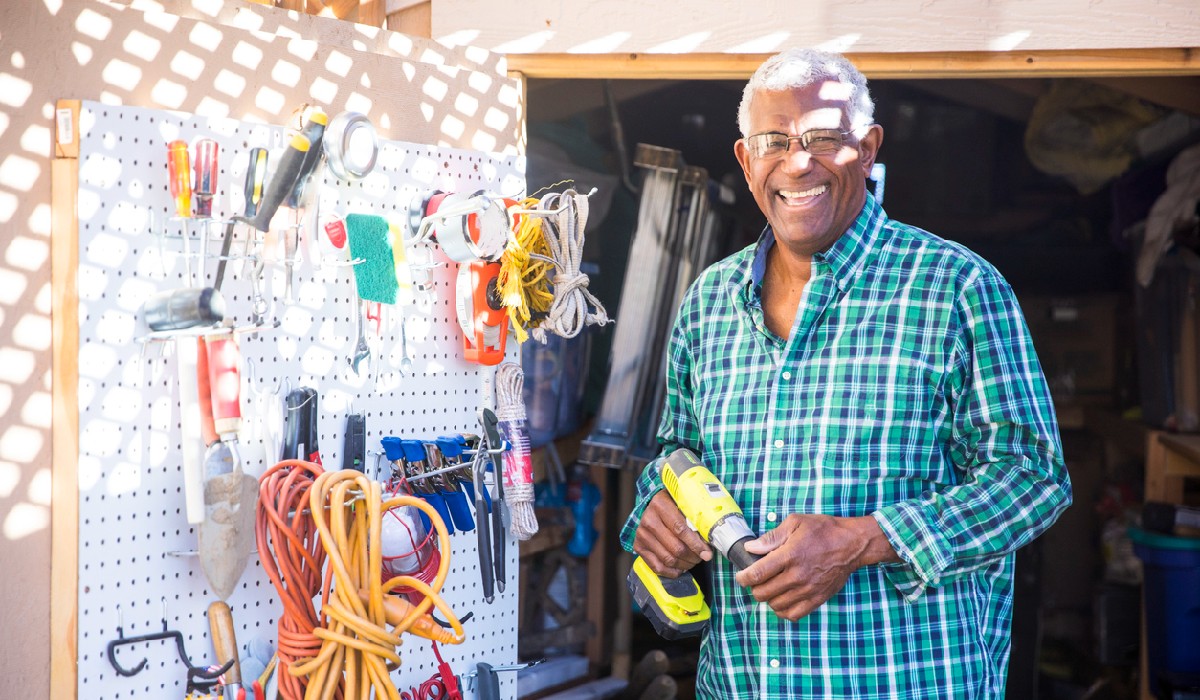 Every homeowner or DIYer needs to have their tools readily available for easy access when working on projects. Having a cluttered and disorganized workspace can make it difficult to find what you're looking for, costing you valuable time and energy. That's why it's important to have an organized system for your tools.
In this post, we'll share 10 innovative ways to organize your tools for quick and easy access. Whether you have a large workshop or just a few tools lying around the house, we've got you covered. We've included storage solutions for common tools like hammers, saws, and screwdrivers, as well as more unique solutions like drill bit organizers and socket racks. No matter your needs, you'll find something here to help you organize your workspace and make it easier to find your tools.
Utilizing Storage Containers
Many tools can be sorted and stored in storage containers, such as plastic bins, totes, and drawers. Labels on the sides make it easy to find what you need. Consider adding dividers to larger containers to make it easier to separate items.
Pegboard Storage
A pegboard is one of the most versatile and affordable organizational solutions available today and can be customized according to your needs with hooks and baskets of different sizes. You can store anything, including drill bits, blades, gloves, hammers, and other hand tools. The bonus is that when more items are needed, the pegboard can easily be modified with additional pegs and hooks without installing additional structures or taking up extra space in the workshop or garage.
Magnetic Storage Ideas
Tools that contain metal pieces can be stored on a magnetic pegboard or any other surface, such as a wall or refrigerator with a magnet attached. This method is an effective way to store small items that can otherwise be easily misplaced.
Hanging Storage Systems
Wall-mounted systems can be mounted near work surfaces, providing extra storage for tools that are used most often. Hang hooks for easily identifiable items and use loops for large tools such as hammers, screwdrivers, and wrenches.
Overhead Storage Solutions
If you don't have space on the walls or floors, overhead storage lets you use the ceiling space, optimizing your tool storage capacity. You can hang a bike rack overhead or attach simple hooks to support heavier items like power tools.
Designating Zones
Dedicating individual zones or areas to specific tasks keeps your workspace clean and organized. Outlining specific tasks in each zone will help you stay focused on the job at hand without having to search for tools scattered throughout the space.
Creative Re-purposing
Crafting specialized organizers from everyday items provides extra storage for those hard-to-store items like saw blades and drill bits. Consider turning old wine crates into stackable shelving or using pegboard strips to hang garden tools from the wall or ceiling.
Positioning and Accessibility
When organizing your workspace, think about how you move around the space and where your most used tools are located for easy access. Keep frequently used items close by positioning them within reach rather than stacking them up on shelves or counters out of sight.
Upgrading With Tech Options
Technology can help streamline tool organization by allowing you access to all of your tools anywhere in the world via cloud services, like Dropbox or Google Drive, or using apps that can help you track inventory levels by product name and quantity in real-time.
Compartmentalizing for Organization
Use labeled compartments to store items like screws, nuts, bolts, and nails so they're ready to grab when needed without having to sort through multiple bags or containers. You can also use dividers in larger drawers and totes so every item has a designated spot when not in use.
Conclusion
Organizing your tools is essential for having a productive workspace. When your tools are scattered, finding the right one can be difficult and can waste a lot of precious time. By following the tips above, you can organize and store your tools in a way that saves you time and energy. With a little bit of planning and creativity, your tools can be stored in a way that makes them easy to find and access when needed. Having an organized workspace not only makes your job easier, but it's also safer, as you won't be wasting time rummaging around for the right tool. Put these tips into practice and get organized today.