Workshop Organization: How To Organize Your Work Space Like a Pro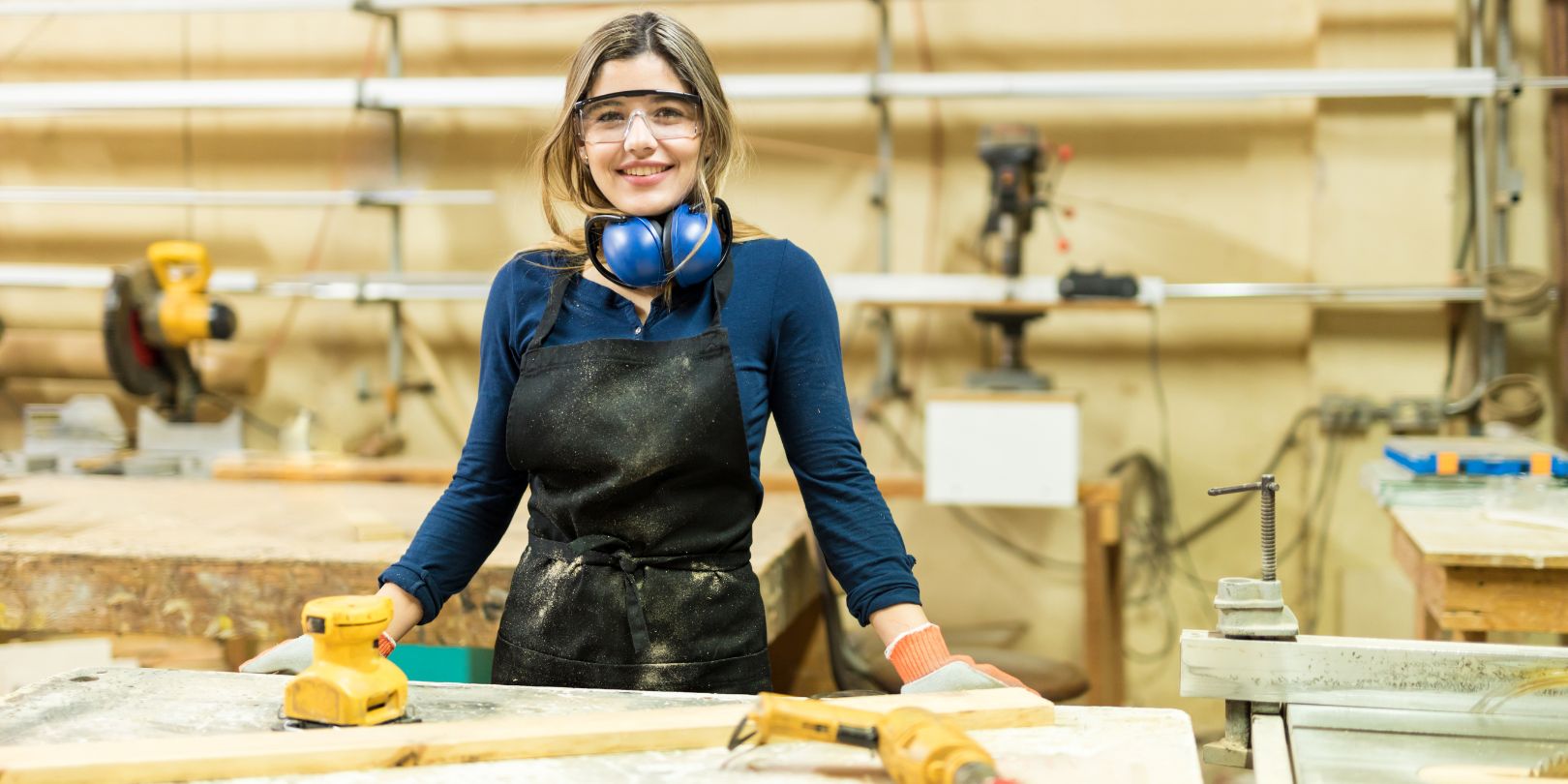 A well-organized workshop is the hallmark of productivity and efficiency for any woodworker. Whether you're a seasoned DIY enthusiast or a professional craftsman, having a well-structured workspace is essential for maximizing creativity, reducing clutter, and ensuring safety. In this blog, we will delve into the art of workshop organization and provide expert tips and strategies to transform your space into a harmonious and functional environment. We'll review everything, including decluttering, categorizing tools, optimizing storage solutions, creating dedicated work zones, and implementing safety measures. Get ready to elevate your workshop organization and unlock your full creative potential with this helpful guide.
Declutter and Assess
Begin by decluttering your workshop to create a clean and organized foundation. Remove any unnecessary tools, materials, or equipment that you no longer use or need. Assess your inventory and categorize items into groups, such as hand tools, power tools, fasteners, and paints. This process will give you a clear idea of what you have and help determine the best organizational methods for your specific needs.
Categorize and Label
Categorizing and labeling are crucial steps in workshop organization. After decluttering, group similar items together and assign designated areas for each category. Use bins, drawers, or cabinets to store and organize items within their respective categories. Remember to label containers and shelves clearly to ensure quick access to tools and materials. This practice will save you time and effort while you are locating items during your projects.
Optimize Storage Solutions
Invest in efficient storage solutions to make the most of your workshop space. Wall-mounted pegboards or tool racks are excellent choices for organizing frequently used hand tools. Utilize drawer organizers and dividers to separate small parts and accessories. Shelving units or cabinets with adjustable shelves offer flexibility in accommodating various tool sizes and equipment. Consider utilizing overhead storage space or installing ceiling-mounted racks to store larger, bulkier items such as lumber or pipes.
Incorporate caster wheels into your workshop to optimize your space. These versatile wheels can attach to workbenches, tool carts, and storage units, allowing you to easily move heavy equipment around your workspace. You can increase flexibility and adaptability in your workshop layout by adding caster wheels to your work surfaces or storage solutions. This step enables you to rearrange your space effortlessly, create temporary workstations, or clear up floor space when needed. Whether it's a mobile workbench or a rolling tool cabinet, caster wheels offer convenience and enhance the functionality of your workshop organization.
Create Functional Work Zones
Designate functional work zones within your workshop to optimize workflow. Determine specific areas for different tasks, such as a workbench for assembly and woodworking, a dedicated station for electrical work, and a painting area. Arrange tools and equipment near their corresponding work zones for easy access. Keep frequently used items within arm's reach to minimize time wasted searching for tools or materials during projects.
Implement Safety Measures
Safety should be a top priority in any workshop. Organize safety equipment such as goggles, gloves, ear protection, and dust masks in a designated area, ensuring they are easily accessible. Install fire extinguishers and first aid kits in visible and easily reachable locations. Implement proper storage and handling procedures for hazardous materials, such as chemicals and solvents. Regularly inspect and maintain your tools and equipment to ensure they are in proper working condition and pose no safety risks.
Maintain a Clean and Orderly Environment
Regular maintenance and cleaning are essential for sustaining an organized workshop. Establish a cleaning routine and schedule to keep your workspace tidy. Sweep or vacuum the floor regularly to remove dust and debris. Clean tools after use and return them to their designated storage areas. Dispose of waste materials and recycle them whenever possible. You'll create a more enjoyable and productive workspace by maintaining a clean and orderly environment.
Conclusion
A well-organized workshop is the foundation for efficient and enjoyable work. With these expert tips on workshop organization, you can transform your space into a clutter-free and functional haven. With a well-organized workshop, you'll enhance your productivity, save time, and create a space that inspires creativity and successful project outcomes.