5 Ways To Organize Your Garage for Maximum Work Space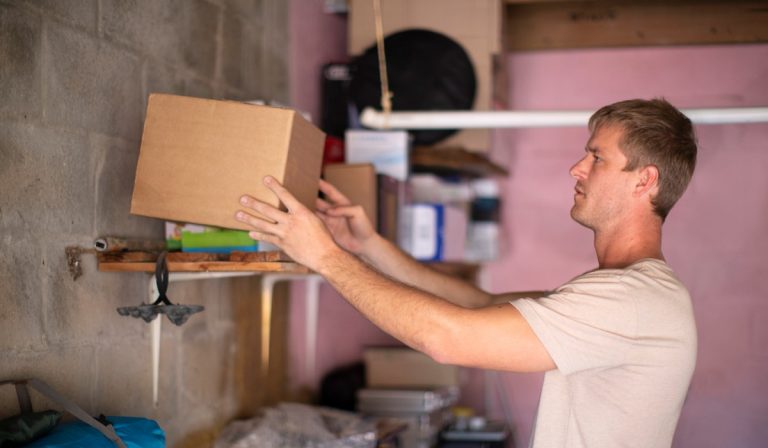 A cluttered garage can make it hard to find the tools and materials you need for your projects. It can also be an accident waiting to happen, with nails and screws lying around and items stacked precariously on top of each other. You have to organize your garage to keep your workspace safe and productive.
In this post, we'll discuss five easy ways to organize your garage for maximum workspace. We'll cover strategies for grouping your tools, properly storing hazardous materials, and creating an efficient workflow. By the end of this post, you'll have a garage you can be proud of.
Creating a Storage System
Creating a storage system for your garage is the key to maximizing the workspace. One of the best ways to ensure that you use every inch of your garage to its fullest potential is to invest in a tool rack. Tool racks provide an easy way to store, organize, and access all types of tools. In addition, they are lightweight and are movable if needed.
The first step to creating a storage system is assessing the items you need to store and setting aside the necessary space. Consider whether you'll need shelf units, drawers, or a combination of both. Shelf and drawer units can be helpful if you have larger power tools that require secure storage. Consider how much wall space you have available since this will be useful for installing hanging racks.
Planning a Work Zone
The next step in organizing your garage is designating an area for working on projects. This area should provide space for tools and supplies and enough light for completing intricate tasks or detailed artwork. Consider how much space you'll need to accommodate a garage workbench or portable saw table. Planning where your work zone will be can also help you decide whether you'll need to install additional lighting fixtures or upgrade existing ones. If your garage doesn't have an electrical outlet, remember to have one installed before beginning any project in this work zone.
Utilizing Hanging Storage
Hanging storage is an excellent way to free up much-needed floor space in your garage to make it easier to find items quickly. Wall-mounted shelves are perfect for storing aerosol cans, bottles, jars, spray paint cans, and other small items that take up room on the floor. You can use hanging baskets to store larger items like gardening supplies or children's toys while keeping them off the floor and out of sight. Wall racks are great for hanging tools like drill bits and chisels and storing sports equipment like bicycles or skateboards. Installing tool racks near the workbench can provide easy access to tools and supplies during projects without taking up valuable floor space.
Maximizing Natural Light
Maximizing natural light in the garage will make it easier to complete tasks during the day without additional lighting fixtures. Installing adjustable window shades will allow you to adjust the brightness of incoming sunlight while providing more privacy from people outside the home. If you don't have windows in your garage, consider installing skylights or tubular light fixtures to allow natural light into the space without compromising security.
Developing an Organization System
Once you install all the necessary storage tools in your garage, it's time to develop an organization system that works for you and your family members or coworkers. A great way to start is by separating similar items into designated categories, such as tools, toys, sports equipment, and cleaning supplies. This step will make it easier to find your things quickly without searching through every box or shelf unit in the garage. Labeling boxes with Sharpie markers will also help keep track of everything. Make sure everything has its place, so it's easy to put things back where they belong after each use.
Conclusion
Organizing your garage can seem daunting at first, but with a little planning and the right tools, you can easily turn your garage into a productive and efficient workspace. With these five tips, you can organize your garage for maximum workspace and enjoy the convenience of having an efficient and tidy space.