Pliers: A Versatile Tool To Keep Handy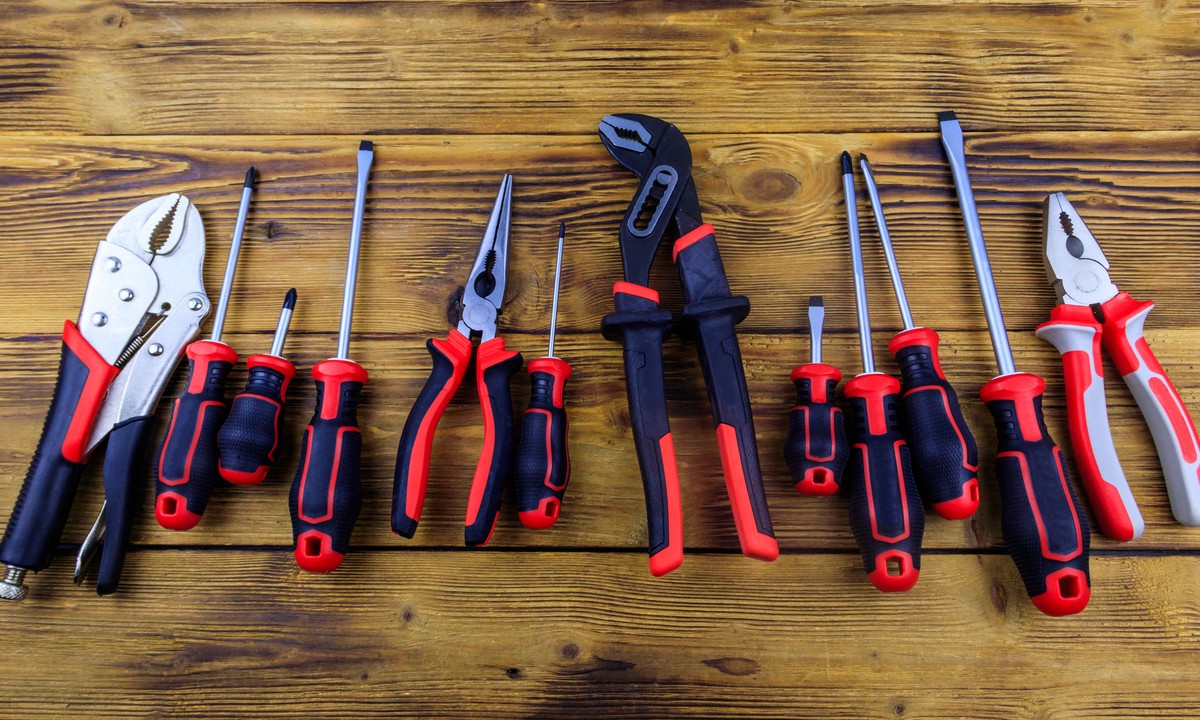 Every great handyman has an excellent pair of pliers. Pliers allow you to grip and hold small or hard-to-reach objects, helping you get into tight spaces, twist wires, and do essential repairs. They're so versatile you can use them for dozens of tasks around the home and garage.
In this post, we'll show you the different types of pliers, explain their various uses, and review some things to look for in your next pair of pliers. From long-nose to flat tip, we'll give you all the advice you need to make sure you're getting the right pair of pliers for all your projects.
Types of Pliers
Standard Pliers
Standard pliers have an opposing jaw design. This means that one side is flat and the other one is curved or "V" shaped. They are used for gripping, bending, and twisting metal objects such as wires and rods. The curved jaw helps grip round objects like wires better. 
Needle Nose Pliers
As their name suggests, needle nose pliers have long, tapered jaws which make them ideal for reaching into tight spaces where larger tools can't fit. These are commonly used for electrical and automotive projects such as wiring, conduit bending, and automotive repairs. 
Slip Joint Pliers
Slip joint pliers have an adjustable design that allows the user to adjust the distance between the jaws to accommodate different sizes of objects. They can be adjusted with just one hand, making them useful for quick adjustments when working on a project. 
Uses for Pliers 
Electrical and Automotive Projects
Pliers are often used in electrical wiring projects such as stripping wire insulation and cutting metal components like bolts and screws. They can also be used to bend metal components like conduit or pipe to form specific shapes or angles. Needle nose pliers are also a great tool for automotive repairs, such as unscrewing spark plugs or bending hoses and wires around tight spaces beneath car dashboards or hoods. 
Home Repairs
Needle nose pliers come in handy when replacing faulty wiring in wall outlets or performing repairs on small appliances like vacuum cleaners or kitchen appliances with tight access panels or crevices inaccessible to larger tools. Standard pliers can also be used to tighten loose nuts and bolts in furniture, toys, appliances, and exercise equipment around the house. 
Craft and Hobby Projects
Crafts-lovers can also make use of pliers in their various projects, such as jewelry making where small components need to be bent into specific shapes with precision and care. Needle nose pliers can help wrap the wire around beads or bend small pieces of wire into intricate designs. 
Selecting the Right Pair of Pliers
Consider Size and Weight
When selecting a pair of pliers, it's crucial to consider the size and weight of the tool. If it is too heavy, it may become cumbersome, especially when completing tasks that require a lot of precision or detailed work. If the tool is too light, it won't provide enough leverage during more complex tasks like cutting tough materials like steel rods or bending thick wires into intricate shapes.
Choose Multi-purpose Pliers
For those who frequently find themselves tackling tasks requiring different types of plier sizes, it would be wise to purchase a pair of multi-purpose pliers that offer interchangeable jaws.
Look for Quality Materials
It's important to look beyond just size and shape when selecting pliers. Look for quality materials such as steel construction with rust-resistant coatings that will ensure they last longer while providing reliable gripping power. 
Conclusion
Pliers are an incredibly versatile and useful tool that should be in every home toolkit. They come in a variety of shapes, sizes, and designs and can be used for a variety of tasks. From electrical and automotive projects to home repairs and craft projects, pliers are essential for any handyman. When selecting pliers, it's important to choose the right size, material, and design for your projects. Make sure to maintain your pliers after use to keep them in good condition, so they're ready for your next project.