Is It Worth It To Try and Install Your Floors Yourself?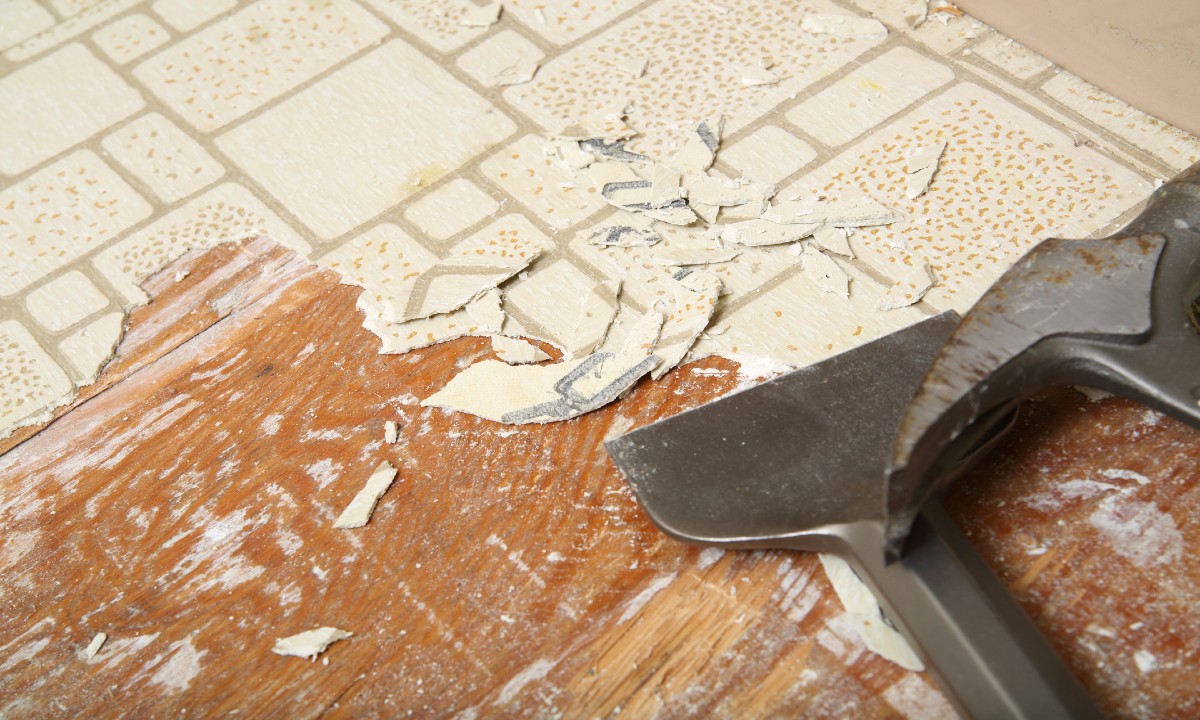 One thing's for sure, wooden flooring is matchless. There are around five primary types of wooden floors: laminate, vinyl, parquet, solid, and hardwood floors. All of them can completely transform your interior, terrace, or patio. So what's the problem here?
 Well, hardwood floors are generally more expensive than tiles because they're extremely durable. There are two aspects to any floor installation. Number one would be choosing the tiles or hardwood planks. The second thing you need to consider here is installation quality and labor costs. If you're planning to install your floors yourself by any chance, STOP. Wait till you're through with this blog and then make a decision. We're about to highlight a number of aspects that'll help you make a better decision. 
LET'S START WITH THE PROS AND CONS
Advantages of installing your floor yourself:
It's going to save you a LOT of money. This is probably the biggest advantage of being able to take care of home maintenance tasks and repairs yourself.

If you know how to do it, you'll end up doing a much cleaner and neater job.

The satisfaction will be matchless and will benefit your psyche greatly in the long run.
Cons:
If you're a first-timer, you're much more likely to fail. If you begin half-prepared or unprepared, you'll eventually have to call in professional help.

You may not have appropriate tools such as an angle grinder to cut the tiles.
Benefits of hiring professionals to install your floors:
If you make a careful choice, they'll most likely do a great job. Just make sure they aren't too rough with the tiles, don't waste them, and are careful with your walls.

As a first-timer, you'll get to learn how professionals do it. Ask them any questions you have so you can eventually start doing it yourself.
Disadvantages:
It's going to cost you a few thousand bucks. For a good-quality installation, you may have to pay anywhere between $10 to $15 per square foot.
THE TOUGHEST PART OF INSTALLING A NEW FLOOR: GETTING RID OF THE OLD ONE
Getting rid of old ceramic tiles that are installed with clumps of bonds can be super difficult. Taking out hardwood floors is relatively easier. So, it all comes down to what type of flooring you have to remove.
If you're removing a hardwood floor, all you need is a floor chisel and you'll easily be able to lift up the old flooring. Many old homes have marble or ceramic tile installation, however. So, make sure you've got a proper metallic chisel, sledgehammer, and safety gear to get the job done. As long as we're being honest — it's donkey-work and it may tire you. 
THE MOST IMPORTANT ASPECT OF INSTALLING A FLOOR IS PROPER ALIGNMENT
You're a first-timer, you've watched a couple of YouTube videos on how to install your floors and you feel confident. Well, that's great, but before you begin, make sure you've got a plan to perfectly align those ceramic or wooden tiles.
Some homes are built a bit tilted. Your tiles won't always fit right and you may have to cut a few in half to come up with the right look. Ensuring proper alignment requires practice, patience, and perfection. Make sure you get it right.
SO, WHAT'S THE CONCLUSION?
If you're seeking our unencumbered advice, we believe that you should let the professionals do it AT LEAST once. Once you've observed how they do it and you've got a proper plan on how to install the underlay and ensure proper alignment, only then install it yourself. Need another way of testing and practicing your skills? Try installing the floor in a small portion of your backyard or patio. That'll give you a good taste of what you need to be made of. Best of luck!