Here Are the Five Best Things to Cure Your Kids' Boredom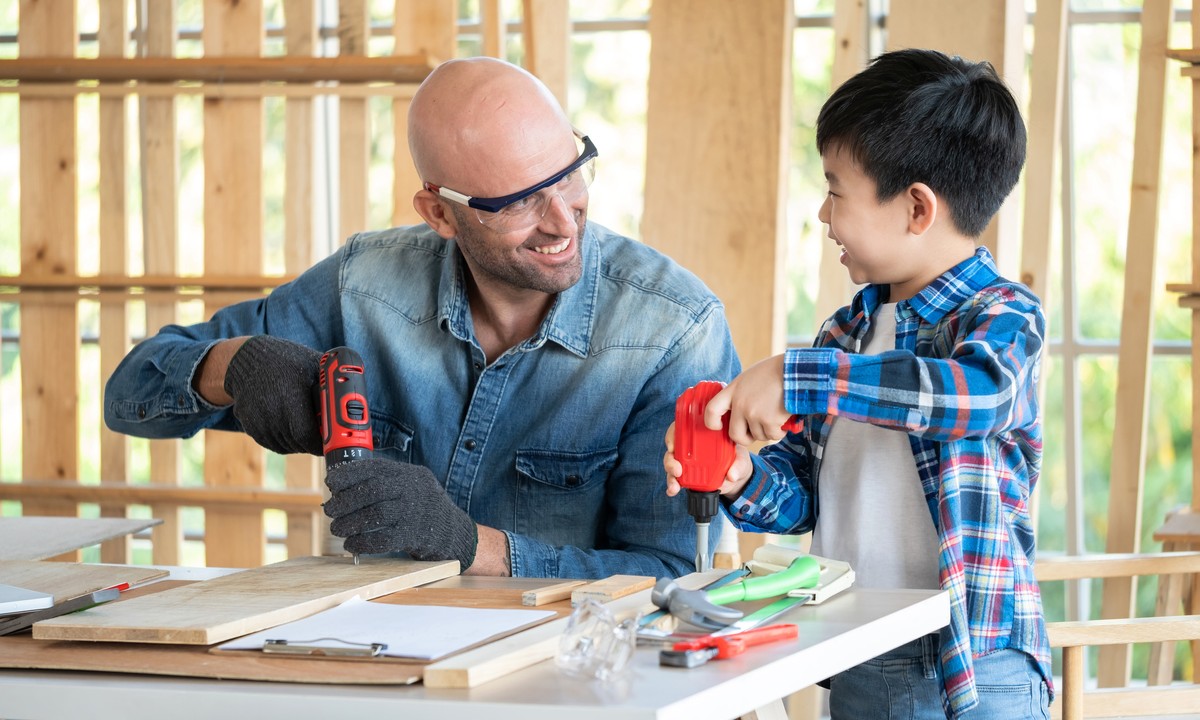 For children, boredom is one of the biggest vices of the world as it targets creativity and freedom, two things a child holds dearest. Although there are quite a few things that can help cure boredom in kids, you would want something that teaches them valuable skills and provides entertainment. If you are unsure what to get your kids to help them with their boredom, here are the top five activities that will not only cure their boredom but also teach them some valuable skills.
Woodworking Kit for Kids
Woodworking is one of the most creative activities that a kid can do as it includes creating something completely new by employing creativity and problem-solving skills. A woodworking kit for kids is the perfect way to teach them how to use power tools safely and effectively. These kits include everything a kid needs to get started on their woodworking projects, such as a hammer, saw, screws and nails. Although these kits give your kids a great introduction to woodworking, you should always be present when using the power tools, as they can be dangerous if not used properly.
Gardening Kit for Kids
Gardening is an excellent activity for kids as it helps them learn about nature and the environment. It also teaches them patience as they wait for their plants to grow. A gardening kit for kids includes everything they need to get started, such as seeds, soil, pots and gloves.
Arts and Crafts Kit for Kids
There's nothing quite like arts and crafts kits for a kid suffering from boredom. They provide an outlet for creativity and allow kids to explore their imaginations. These kits come with all of the necessary supplies, so all you need to do is sit back and watch your child create. There are arts and crafts kits for every interest, from painting and drawing to jewelry making and even cake decorating.
Baking Kit for Kids
For master chefs in the making, what would be a better way to beat boredom than whipping up some tasty treats with a baking kit for kids. These kits are comprehensive, user-friendly and come with easy-to-follow instructions that even the youngest of bakers can understand. Best of all, they're a great way to spend quality time with your kiddos in the kitchen. Plus, these kits include easy recipes that are perfect for little hands. It's the ideal activity on a rainy day as it will keep your kids entertained and well-fed!
Science Kit for Kids
Nothing beats the curiosity of a kid awe-struck by the world of science. Well, almost nothing. For future scientists, a science kit is a dream present anyone can ever get, and for parents, this is the best way of introducing the world to their younglings. Not only do these kits help your kids learn, but it also makes the process fun. Equipped with everything you might need from equipment, material and instructions to journals to keep track of your experiments, these kits provide comprehensive solutions to boredom in a very productive manner.
Get your hands on an activity kit that you feel would appeal most to your child, and sit back and relax and they cure their own boredom!