Seal the Deal: Techniques for Sealing and Concealing Drywall Cracks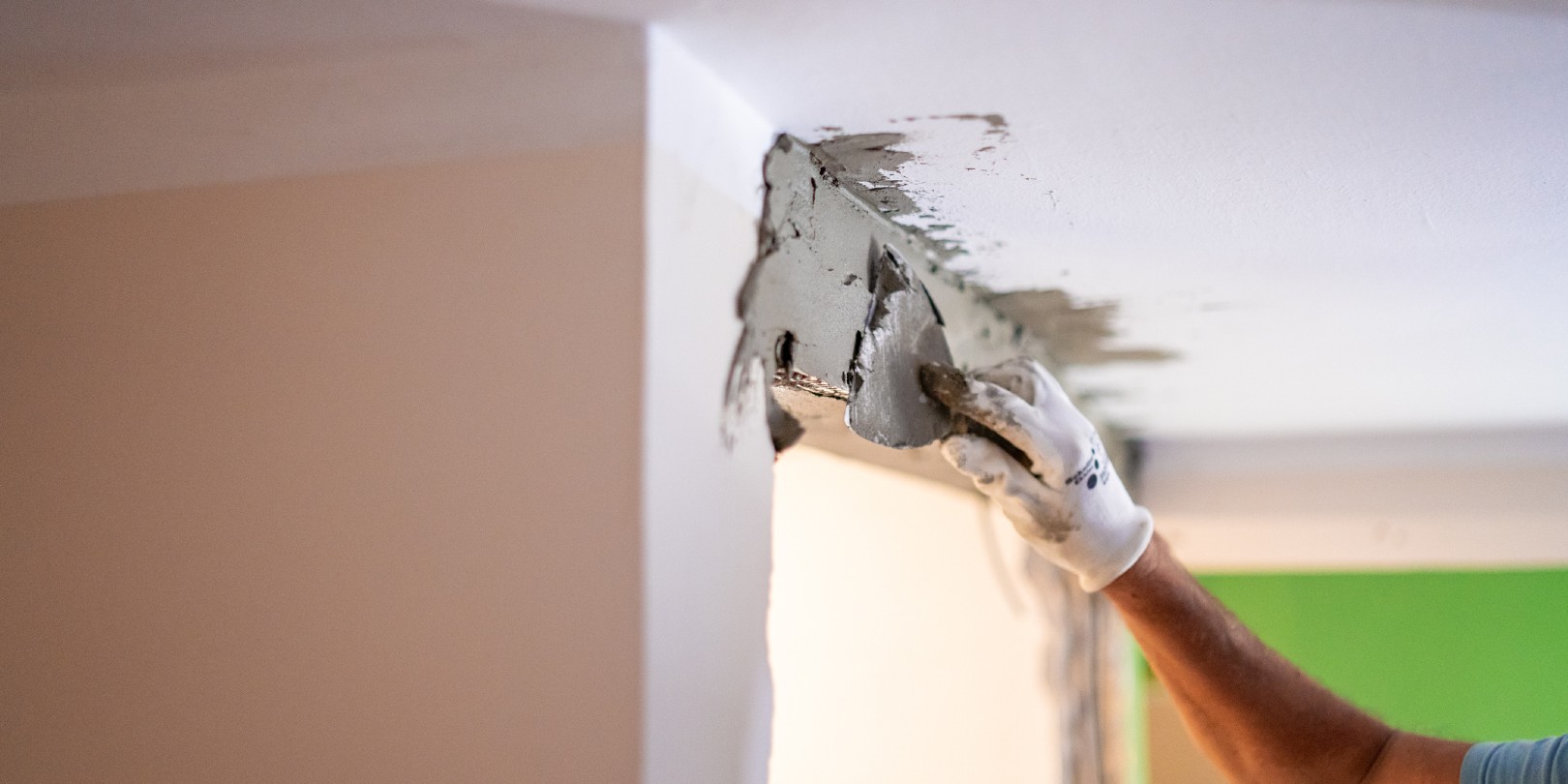 Cracks in drywall can be unsightly and even make a room appear unkempt. Luckily, with the right tools and techniques, you can seal and conceal drywall cracks so efficiently that you can't even tell they were there. In this article, we'll share our best tips on how to seal and conceal drywall cracks using the most effective materials and techniques.
We will cover everything from how to patch up small cracks using joint compound to how to fill deep cracks using epoxy. We'll also cover the best types of sealants to use, as well as when you should use each one. So whether you need to patch up a cosmetic crack or seal a larger structural one, this article has you covered.
Drywall is a commonly used building material, most notably in the construction of walls and ceilings. It's composed of gypsum plaster sandwiched between two thick paper sheets. While drywall is relatively sturdy, it can succumb to wear and tear over time. Cracks can form due to settlement, shifting during remodeling, poor installation, etc. Thankfully, sealing and concealing such cracks is a straightforward task for those with a little bit of know-how. Read on to learn more about different techniques for sealing and concealing drywall cracks. 
What is Drywall
Drywall is an important building material used in many residential and commercial projects. As mentioned above, drywall consists of two thick paper sheets sandwiching a layer of gypsum plaster. The combination of materials is highly effective at providing acoustic insulation as well as providing fire resistance properties. Over time, drywall may suffer from wear and tear or improper installation. This can result in cracks which can compromise both the appearance and structural integrity of the drywall. To maintain the long-term aesthetic and safety of your drywall, it's important to seal and conceal these cracks properly. 
Materials for Sealing Drywall Cracks
The materials needed to properly seal and conceal drywall cracks are easily available at any local home improvement store. Here are the materials you'll need: 
Drywall putty or compound 

Putty knife 

Electric sander with 100-120 grit sandpaper 

Mesh taping knife 

Painter's tape 

Primer 

Drop cloth or plastic sheeting (for protecting the floor)
Steps for Sealing Drywall Cracks 
Once you've collected all the necessary materials, follow these steps to fill in the crack:
If needed, use an electric drywall sander with 100-120 grit sandpaper to roughen up the surface around the crack so that the patch will adhere better. Make sure you don't damage the surrounding areas of good paint and wallpaper during this process!

Apply masking tape along either side of the wall crack so as to protect adjacent areas from being damaged by excess plaster or primer. Be sure to use painter's tape if you want minimal adhesive residue left behind after tearing off the masking tape!

Use a putty knife or mesh taping knife to spread a thin layer of a patching compound onto the surface around the crack; make sure your layer isn't too thick or thin! Let this layer dry before continuing on.

Once this first layer has dried completely (allow 1-2 hours minimum), smooth out any rough edges using either your putty knife or mesh taping knife, depending on how much texture there is around the area.

For thin cracks, you may be able to rely on just one thin layer, but for thicker cracks, you will likely need to build up further layers using a drywall patch compound, allowing each layer to dry fully before applying another coat!

Once you have achieved your desired finish product—that is, a smooth surface that covers over any visible signs of cracking—-you should also seal this newly patched area using a primer before painting over it with your desired color paint! Allow each layer of primer ample drying time before moving on to the next step (24 hours minimum).
Different Techniques for Sealing and Concealing Drywall Cracks 
The steps outlined above should help home renovation experts or DIY enthusiasts alike effectively seal their drywall cracks in no time! However, if you want a project that requires even less effort than what was outlined above—fear not! There are other methods by which one can fill in their cracked drywalls swiftly: 
Using pre-mixed spackling compound: Much like caulking but specifically designed for drywall surfaces! All one needs to do is lightly sand down any rough edges around the affected area before applying this pre-mixed compound with a putty knife, then allow sufficient time for it to set (at least an hour).
Using expandable foam: This method involves using expanding foam filler to fill in large gaps where there might be no additional support structure beneath (i.e., gaps between wall studs). While not typically used for smaller gaps in walls themselves, it could be useful for filling in large gaps on other parts of walls like windows and door frames. Just make sure not to apply too much foam, as it could end up warping or damaging your walls if left unchecked!
Troubleshooting Common Issues with Sealing and Concealing Drywall Cracks 
Sometimes our best efforts can still leave us wondering why our patched-up cracks still show through our newly applied primer layers! Here are some common troubleshooting tips that could help you get around these issues: 
Check if you have mixed or applied your plaster correctly: sometimes leaks can occur simply because we didn't mix our plaster correctly! Be sure to follow instructions closely when mixing or applying plaster on drywall, as mistakes here can lead to cracking issues later on down the line!
Check if your wall has completely dried after being patched up: another common reason why plaster may crack soon after being applied is if it hasn't been allowed sufficient time to fully set before being painted over! Allow at least 24 hours after your last plaster application before applying paint so as not to risk compromising its structural integrity afterward!
Drywall cracks can be unsightly and, if left untreated, can cause further damage to the structure of a home. Fortunately, drywall cracks can easily be sealed and concealed with the right techniques and materials, preventing further damage and restoring the walls of a home to a beautiful finish. With this article, we've detailed a variety of techniques and products that can be used to seal and conceal drywall cracks. From simple spackling to specialized joint compounds, there are multiple options for effectively repairing drywall cracks. We've also discussed the process of repairing drywall cracks, so you can do the job yourself and save money. Now that you know how to seal and conceal drywall cracks, you'll be able to keep your walls looking great and prevent future problems from arising.