Don't Throw Away Scrap Wood! Here Are 3 Cool Projects You Can Make From It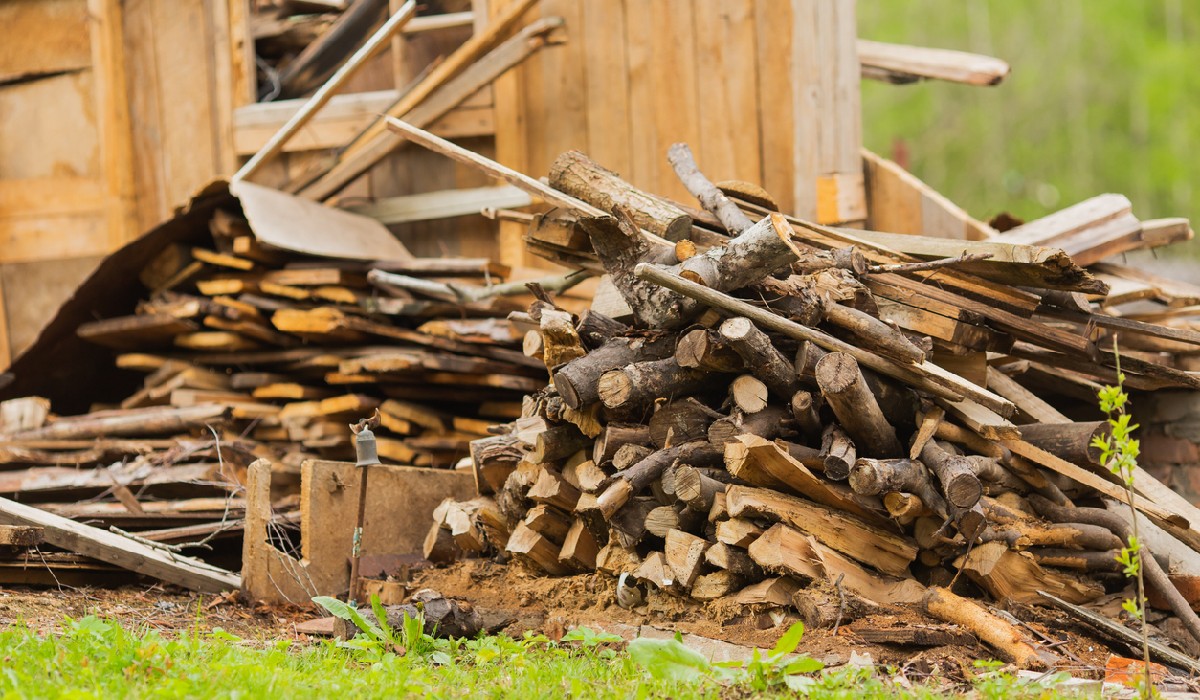 It is tempting to throw out old wood or unused timber from trees that you may have cut down during landscaping season. Rather than scrap all that wood, why not turn it into something beautiful that you can actually use? Not only will it keep your scrap wood out of a landfill, but it will also beautify your home. Not sure where to start? In this article, we'll cover how to take your scrap wood and turn it into lumber for some creative DIY projects. Let's get started!
Making Lumber From Tree Scraps
If you cut down some trees to give your landscaping a facelift, take those tree pieces and put them through a chainsaw mill to create lumber. Once you do, you'll have lumber that is ready to be shaped into whatever building or decor project you can think up. Additionally, after the wood goes through the chainsaw mill, there are scraps of wood left over. While it may be tempting to toss those scraps into the trash, you can always turn them into some cool and functional projects like the ones below. 
DIY Projects Using Leftover Lumber
Floating Shelves
Floating shelves are a great way to add extra storage to your living space, and they're easy to make using scrap wood. Start by cutting your scrap wood to the right length and sanding it down. Next, create a groove in the back of each board using a router or table saw. This groove will allow you to slide the shelves onto the metal brackets on the wall.
Once you've created the grooves, stain or paint the material to match your existing decor. All that's left to do is install the metal brackets onto the wall and slide the shelves onto the hardware. You now have a functional and stylish storage solution that is perfect for displaying books, photos, or decorative items. The best part is they can be any size you want.
Cutting Boards
Cutting boards are another practical item you can make from scrap wood. Not only are they functional, but they also make great gifts for family and friends. To make a cutting board, start by cutting your scrap wood into strips that are approximately the same width and length. Arrange the strips in a pattern, and glue them together using wood glue.
Once the glue has dried, use a planer or sandpaper to smooth out any uneven spots. For the last step, apply a food-safe finish to the cutting board, such as mineral oil or beeswax, to protect the wood from moisture and stains.
Picture Frames
Picture frames are a simple yet elegant way to showcase your favorite photos or artwork, and they're easy to make using scrap wood. To make a picture frame, start by cutting your scrap wood into four pieces that are about the same length. Create a groove in the back of each section using a router or table saw. This groove will hold the glass, backing, and artwork in place.
Once you've created the grooves, glue the corners of the frame together using wood glue, and clamp them until the glue dries. Paint or stain the frame to match your decor, and insert your artwork into the frame. You now have a beautiful and unique way to display your cherished memories.
Conclusion
Don't let your scrap wood go to waste. You can turn those leftover pieces into amazing and functional projects with creativity and some basic woodworking skills. Whether you need some extra storage, a cutting board for your kitchen, or a picture frame for your favorite photos, scrap wood is a versatile material that you can use in many ways. The next time you want to toss your scrap wood into the trash, think about the endless possibilities that come with repurposing it instead.