The Ultimate Guide To Using a Table Saw for Your Projects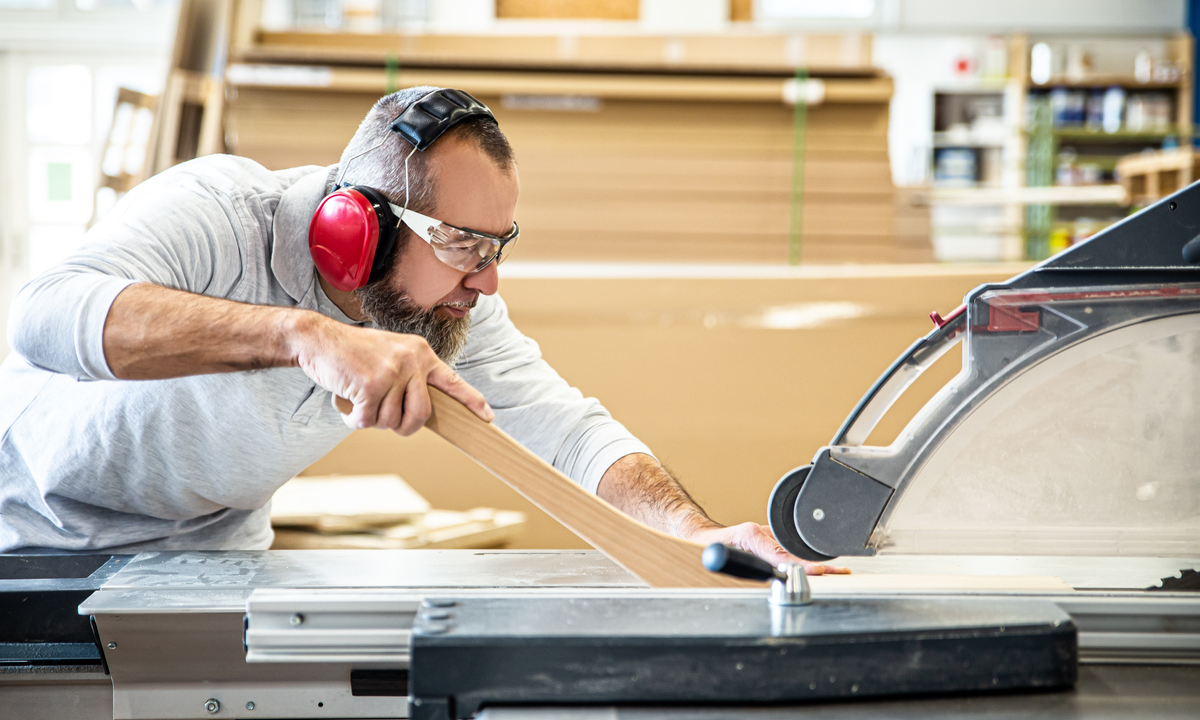 Whether you are a professional woodworker or a DIY enthusiast, having a table saw is a must. A table saw is one of the most versatile and powerful tools in a woodshop. It can be used to make precise cuts, rip lumber, crosscut boards, and even create intricate joinery. In this blog post, we cover what you need to know to use a table saw for your projects, from choosing the right saw blade to tips for making safe and accurate cuts.
DIFFERENT TYPES OF TABLE SAWS
There are three main types of table saws: portable, contractor, and cabinet. Portable table saws are the most compact and lightweight option, making them ideal for job sites and small shops. Contractor table saws are larger and heavier than portable saws, but they offer more power and features. Cabinet table saws are the largest and most powerful type of saw, but they are also the most expensive and can be very heavy.
VARIOUS PARTS OF A TABLE SAW 
Before using a table saw, it's important to familiarize yourself with the different parts of the saw as this is vital information to complete projects efficiently. The table is the flat surface that the material is fed into. The blade is the cutting tool that is mounted underneath the table. The fence helps guide you in making precise cuts. The miter gauge is used to make crosscuts at a specific angle. The throat plate is the metal plate that covers the opening in the table where the blade comes through.
DIFFERENT BLADES FOR TABLE SAWS 
There are many different types of blades available for table saws, and each one is designed for a specific purpose. For example, rip blades have large teeth that are spaced far apart, making them ideal for ripping lumber along the grain. Crosscut blades have smaller teeth that are spaced closer together, making them ideal for cutting across the grain. Combination blades are designed for both ripping and crosscutting.
HOW TO USE A TABLE SAW SAFELY 
Using a table saw can be dangerous if you do not take proper safety precautions. Always wear eye protection and hearing protection when using the saw. Be sure to keep your fingers away from the blade at all times. When making cuts, use the fence as a guide to ensure you are keeping your hands away from the blade. Never try to free a stuck piece of material with your hands; use a pushing stick instead.
TIPS FOR USING A TABLE SAW 
Before making any cuts on a table saw, it's important to read the manual and become familiar with the tool. Make sure you know how to adjust the blade height and angle. Always use a push stick or other device to push the workpiece through the blade, so you don't do it by hand.
Here are some more tips to help you get the most out of your table saw:
Always use a sharp blade. A dull blade could cause the saw to bind and can be dangerous to use.

When making rip cuts, use a push stick to keep your fingers away from the blade.

When making crosscuts, use the miter gauge to guide the material into the blade.

Be sure to clean out the table saw regularly to prevent dust and debris from building up on the surface.

​​Use a zero-clearance insert to prevent tear-out on delicate workpieces.

Use an outfeed table or roller stand to support long workpieces as they exit the blade.
CONCLUSION 
A table saw is one of the most versatile tools in a woodshop and can be used to make a variety of different cuts and complete all kinds of crafts. With this post, you should be able to use your table saw safely and effectively in no time to tackle all of your projects!