How Much PSI Is Needed for an Air Impact Wrench?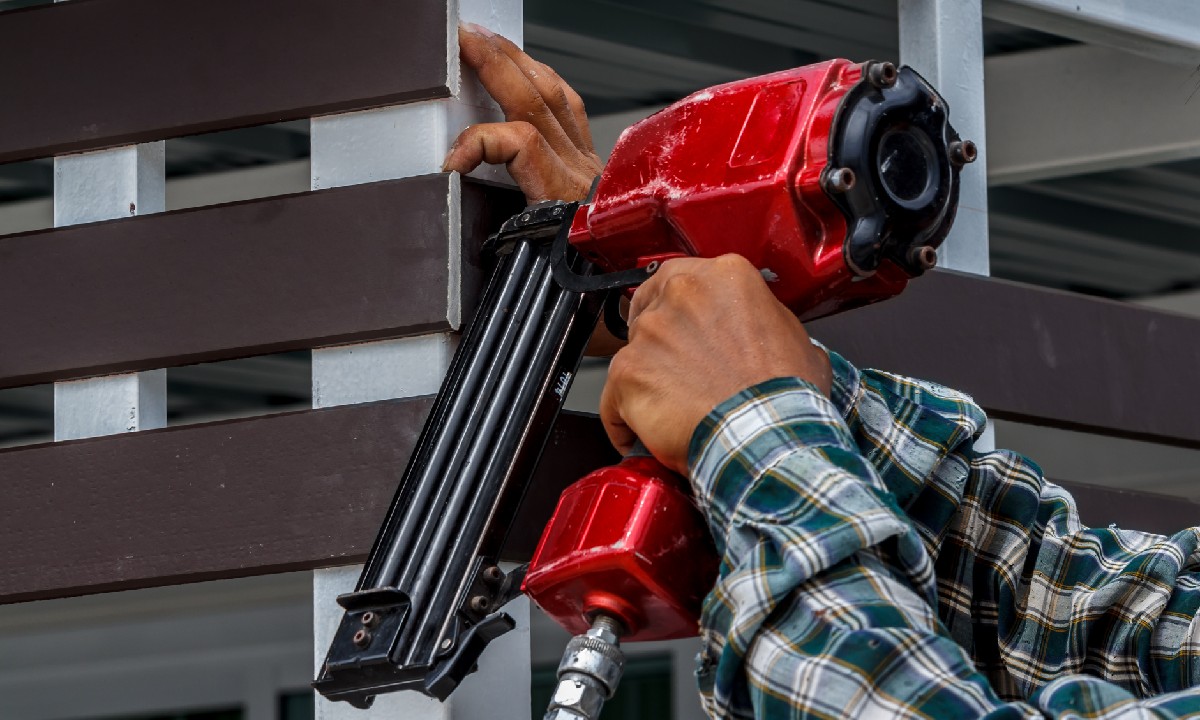 Life before power tools was no easy feat. Operating a mechanical wrench is often accompanied by painful muscle spasms that make you hate the craft. Needless to say, it's no fun fixing machines when the process makes you run for the hills. Among the many power tools professionals swear by, an air impact wrench has a special spot. It is designed to limit manual exertion through an elevated torque that ensures the quick turning of nuts and bolts. Since energy is abruptly delivered to the anvil, it creates a sizable impact to tighten fasteners.
Unlike a mechanical wrench, an air impact wrench requires users to stay informed about its features for prolonged efficiency. There's a lot to consider when reaping the benefits of this useful tool and the most important thing you should know is PSI (Pound Per Square Inch). Sounds like something out of the periodic table, right? Don't worry, it's much simpler than that.
What Is PSI?
PSI, or Pound Per Square Inch, is pressure wielded over a surface or object explained in avoirdupois units. Simply put, PSI entails a force equivalent to one pound exerted on any surface measuring one square inch. As far as air wrenches are concerned, this enables a higher torque that in turn operates the power tool. So, the real question is, how much PSI does an air impact wrench need?
Most impact wrenches work well on a PSI of 90. This pressure level, however, in itself has a prerequisite of its own. To set your wrench to 90, first make sure that its compressor has a higher shut-off pressure, ideally 100 PSI. Remember, excessive pressure loss can result in faulty operation. So, bear in mind that 100 PSI does not mean an equal amount of delivered pressure.
Other Important Air Impact Wrench Requirements
Horsepower
If you've heard that higher horsepower automatically guarantees an efficient compressor, it's high time you debunk the misconception. When choosing between different horsepowers, think about what you need the wrench for. Smaller tasks such as pumping tires don't need more than 1.5 HP. Something more heavy-duty, however, could call for 2 HP or above. At the end of the day, it depends on the work. Most workshop compressors top off at 3 HP accompanied by a maximum PSI of 150. In case you've bought the wrong wrench, keep a close eye on PSI levels as you empty the tank. If there's a drop, you need a compressor with a higher HP.
Tank size
Tank size doesn't get the attention it deserves and that's truly unfortunate because air impact wrenches shouldn't be bought without considering it. Generally, 30 gallons is deemed enough. If you plan to operate the wrench continuously go with a smaller tank supported by a powerful motor. For less frequent usage, a large tank will do just fine.
CFM
Cubic feet per minute (CFM) is the amount of compressed air required for the air impact wrench to work correctly. Naturally, not all tools are made alike which is why the CFM of your wrench will not be the same as another's. Each needs a specific minimum air volume for proper functioning. When buying an air impact wrench, match the compressor's supported output with the CFM. The latter should always be less than the former.
We hope you better understand the different aspects of an air wrench now and that purchasing one to match your requirements doesn't sound like a scary decision anymore.