Some Cool Ways To Store Your Tools in Your Workshop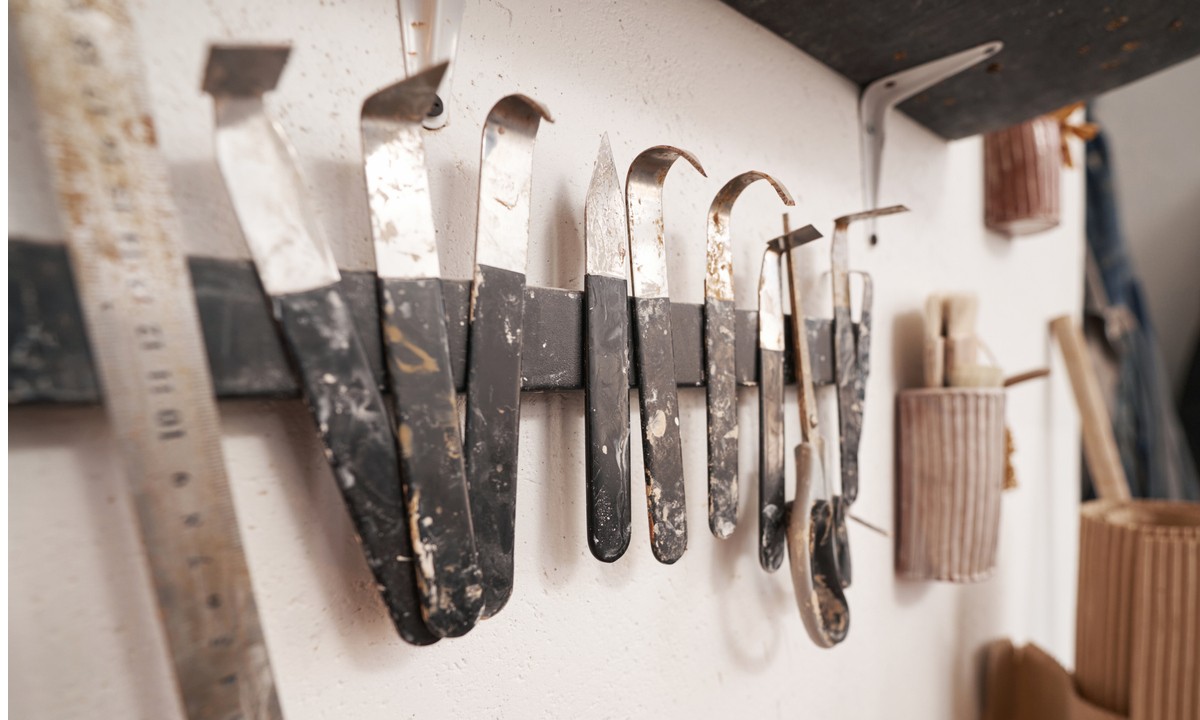 Do you have an extensive tool collection that you want to show off in your workshop? If so, there are many ways to store and display your tools. You can easily attach these storage solutions to the walls of your workshop and appealingly arrange your tools. Or, you can invest in some awesome storage trunks and platforms as well. Continue reading to create a cool storage look for your workshop tools.
Why Is Tool Storage Essential for Any Workspace
Any workspace, whether a garage, home office, or commercial space, can benefit from some form of tool storage. By keeping your tools organized and in one place, you can work more efficiently and avoid losing essential items. Not to mention, an organized workspace simply looks better than a cluttered one. Properly stored tools are less likely to chip and rust, making them more likely to stay in good shape. Start with some new storage solutions if you're looking to give your workshop a makeover.
Cools Ways To Store Your Tools
Here are our suggestions for the top storage items that you can invest in if you want your tools to be the center of attention in your workstation:
1. Magnetic tool bar
Magnetic toolbars let you organize your tools while keeping them on display. You can easily attach the magnetic bar to the wall and arrange your tools in an appealing way. Plus, it's easy to grab the tool you need from a magnetic attachment. These bars are perfect for heavy power tools like drills and saws but can also be used to display wrenches, hammers and pliers if they have hanging hooks.
2. Storage trunks and platforms
If you want to store your tools in a more concealed way, consider investing in some storage trunks or platforms. You can easily wheel these around your workshop; they provide a great way to hide your tools when they're not in use. Your storage trunk doesn't have to be closed all the time. You can even leave its doors open for the extra flair. Since these trunks come in bright colors with bold designs, they're the perfect upgrade for your workspace.
3. Hanging baskets
Another great way to display your tools is with hanging baskets. These are perfect for storing small tools that you need to keep organized. You can easily hang the baskets from the ceiling or walls and arrange your tools in an appealing way. Hanging baskets are perfect for drill bits, bolts and nuts.
4. Organizer trays and boxes
If you have a lot of small tools, consider investing in some organizer trays or boxes. This is a great way to keep your workshop organized and your tools easy to find. You can stack the trays on top of each other or get a bracing to hold them in. Either way, they'll make your workspace look more organized and professional.
These are just some cool ways to liven up the tool storage in your workshop. By using these storage solutions, you can easily display your collection and keep it organized. You're sure to create a masterpiece with all these ideas and suggestions.