From Demo to Finishing, Here's How Much a DIY Kitchen Remodel Costs and How to Start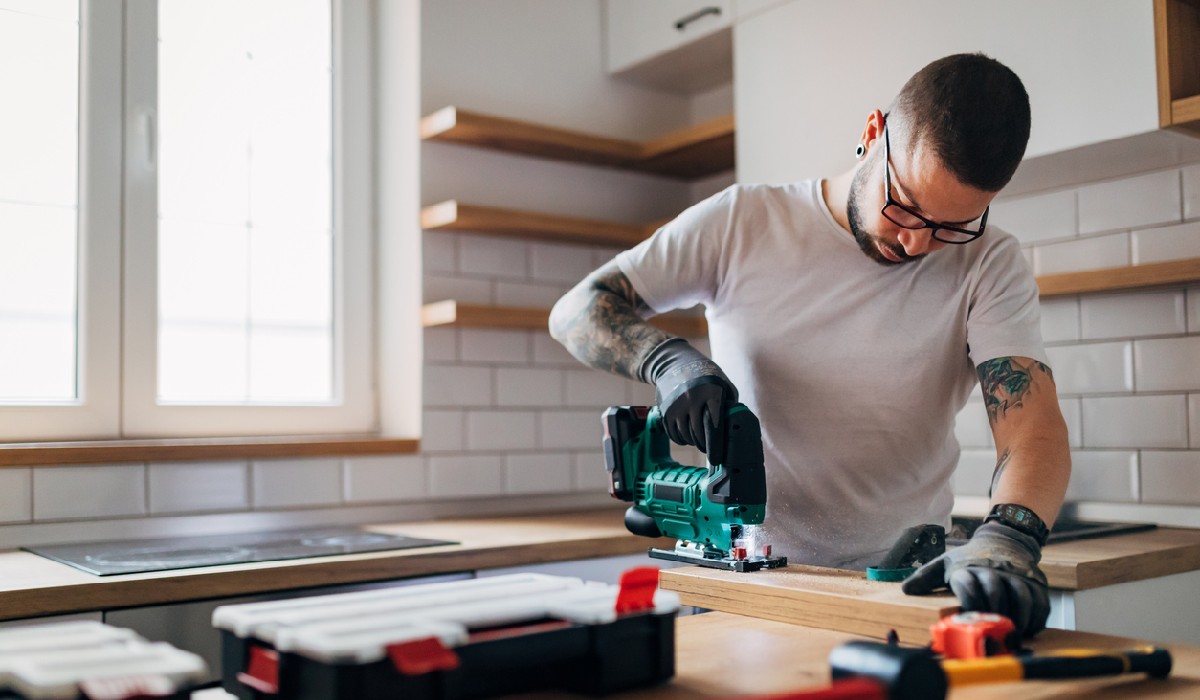 Are you considering remodeling your kitchen but wondering how much it will cost? If you're considering DIYing it, you're in luck! We've just released an article that outlines the different stages of a DIY kitchen remodel and how much each will cost.
Whether you want to overhaul the entire kitchen or make a few minor updates, this article is the perfect place to start your project. We'll explain the components involved and how to budget them, so you can tackle the entire project without breaking the bank. Plus, we'll provide tips and tricks to help you get the most out of every dollar spent.
Average DIY Kitchen Remodel Cost
Doing a kitchen remodel yourself is a great way to save money, but it also requires patience and skill. Prices will vary significantly depending on the quality of materials you choose and the size and complexity of your project. It's important to research average prices for the materials you plan to use so you can have an accurate estimate of the total cost before starting your kitchen remodel.
Essential Steps
The first step of any DIY kitchen remodel is to create a plan and budget. You should decide on a style, measure the size of your kitchen, and develop a timeline for when you would like the project completed by. The next step is demolition. This involves taking out any existing flooring, cabinets, countertops, and even appliances if necessary. Once all these items are removed, it's time to start installing new materials. This includes flooring, cabinetry installation, countertop installation, and appliance installation. Installing these items requires careful measurement and precision in order to guarantee a successful installation.
Finishing Touches
Once all of the major components are installed, it's important to finish off the project with added detail and finishing touches. This includes caulking around sinks and countertops and painting any cabinets or walls that need updating. It may also include re-tiling areas such as backsplashes or adding some stylish hardware that ties everything together.
Necessary Tools
In addition to gathering all the necessary materials for your DIY kitchen remodel, there are several tools that will be essential in completing your project successfully. These tools include a level, drill/driver set, angle measuring tool, jigsaw blade set, screwdriver bit set, utility knife set, pry bar set, pliers set, screwdriver kit saw blade set, hammer drill bit set, hammer drill impact bit set and more. Having these tools handy will make it much easier to tackle any job confidently.
Safety Precautions
When taking on a kitchen remodel project yourself there are certain safety precautions that should be taken into consideration. Always wear protective gear such as goggles and gloves when working with power tools or anything that emits dust or debris into the air. Also, make sure all outlets are covered when painting or sanding near them to prevent electric shock or injury. Stay aware of your surroundings whenever working with power tools in order to avoid injury from slips or falls.
Resources
Completing a kitchen remodel yourself can be quite overwhelming but there are many great resources available both online and offline that will make the process much less daunting. Home improvement stores often have specialized staff that can offer helpful advice about different types of products and materials for projects like these as well as free seminars or classes on how to use specific tools or techniques properly. There are also tons of online blogs and videos featuring helpful tips from experienced DIYers that can successfully get you started on any project!
Conclusion
A DIY kitchen remodel can save you a lot of money while providing a beautiful and functional kitchen space. Doing the project yourself requires patience and skill, but with some helpful tips and the right materials, the entire project is achievable. With hard work and dedication, you'll have your dream kitchen in no time!