How to Properly Store Your Extension Cords to Maximize Storage Space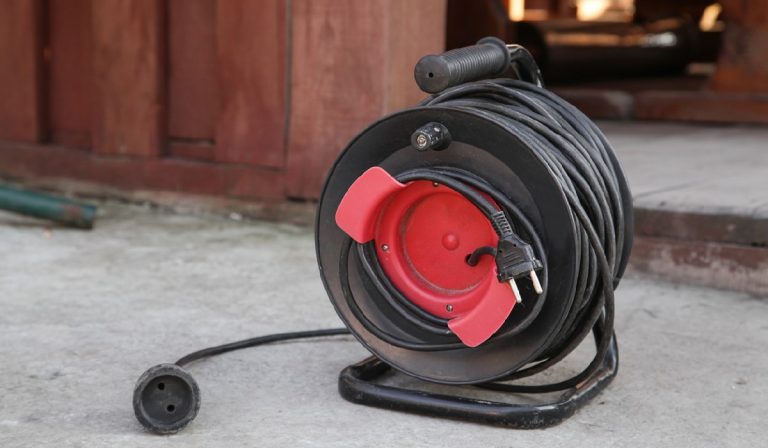 Extension cords can be a hassle to manage. They're bulky, unwieldy, and take up a lot of space. If you're short on storage, then you'll need to learn how to properly store your extension cords to maximize your storage space. In this article, we'll cover how to best organize your cords so they're easy to find, safely tucked away, and take up minimal space.
We'll provide tips on labeling, storage cases, and storage racks, as well as cover some clever hacks for keeping cords tangle-free and easy to use. By the time you've finished reading this article, you'll have the knowledge to make the most out of your storage space and get rid of that annoying tangle of cables in your garage.
Assessing Your Need for Extension Cord Storage
Before organizing and storing your extension cords, it is important to determine the number of units you own and the type of cords that they are. Gather all the extension cords around and assess their purpose, length, material, and power rating. This will help inform choices about necessary supplies and the type of containers to use for storing your cords.
Once you've established the number of extension cord reels you have and their various types, you should consider any special requirements related to storing them safely. Take into account any specific user guides or recommendations from the manufacturer regarding the storage of your particular extension cords and accessories.
Preparing for Extension Cord Storage
The supplies needed for proper storage may vary depending on the type of extension cord reels owned, but could include reel cases, straps, plastic bins, hooks, and adhesive labels. It is important to find appropriate sizes and configurations that offer a secure fit and convenient access to stored items.
Ideally, the space selected should be dry, cool, and well-ventilated with no direct exposure to heat sources or extremely cold temperatures. The room should also be out of reach of children and pets, as some cords may pose a safety hazard if mishandled or chewed on.
Organizing Your Extension Cords
Once you have determined the location of storage for your cords and purchased the associated supplies needed, it is time to start organizing them before placing them into containers or on reels or hooks. Be sure to wrap each cord individually with a paper towel or cloth so they don't get tangled when stored away. Wrapping will also protect the wires from dust and debris which can cause premature wear and tear over time.
Labeling your extension cords before storing them will make it easier to identify them later when needed without having to waste precious time trying to figure out which cord is which. Writing their length down on labels can also help determine which cord is best suited for your purpose when selecting one from a bundle of neatly stored ones at a glance.
Choosing the Best Storage Containers
The size of the container or reel needed depends on how much space you have available for storage; small areas only require small containers or hooks whereas larger spaces can accommodate larger ones, such as plastic bins and large extension cord reels. When making your selection, take into account both current use and potential future needs as well as any special requirements such as fire safety ratings that your extension cords may need to be compliant with regulations in your area.
Depending on what type of extension cord reels you own, choosing between using small containers such as tackle boxes or large ones like plastic totes is generally a matter of preference. Reels containing more than one cord can be kept in plastic bins, while individual reels can be hung up on walls by applying appropriate mounting hardware such as hooks with strong adhesive strips that won't damage surfaces when removed later.
Implementing a Systematic Storage Strategy
The goal is ultimately to have easy access to all cords stored away while keeping everything neat and organized with an orderly layout that maximizes available space for storage purposes; this requires careful consideration about how best this is accomplished given any restrictions based on space limitations and accessibility needs that must be taken into account beforehand.
Separating by Length
Different lengths require different solutions, so it makes sense to begin by grouping all your cords according to their length. Shorter ones can be placed together into one container while longer ones should be separated into smaller groups according to purpose. You can separate electrical versus lighting applications, for example. This not only streamlines the retrieval process but also ensures that excessive tangling is avoided during storage.
Find Your Cords Quickly
Being able to quickly find any given cord within seconds should remain one of your main objectives when organizing how best they are stored away. Consider ultimate uses, like plugging into electrical outlets, that need you to move them when necessary. Ensure they are easy to access by placing them near areas where they are needed.
If you don't have ample floor space available for bins that take up room, then there are wall-mounted racks specially designed with multiple slots made for hanging up different sizes and types of extension cord reels. They can be easily accessed without fuss whenever required while still maintaining safety standards, such as proper ventilation requirements.
Conclusion
Storing your extension cords properly is essential to ensure they last a long time and that you maximize your storage space. The key steps to store your extension cords include assessing your needs and then preparing for storage, organizing your cords, selecting the best storage containers, implementing a storage strategy, and making sure the cords are safely stored away. With a proper storage system in place, you can make sure your extension cords are easily accessible and remain in top condition for many years.