Learn How to Use a Band Saw to Cut Wood, Metal, and Everything in Between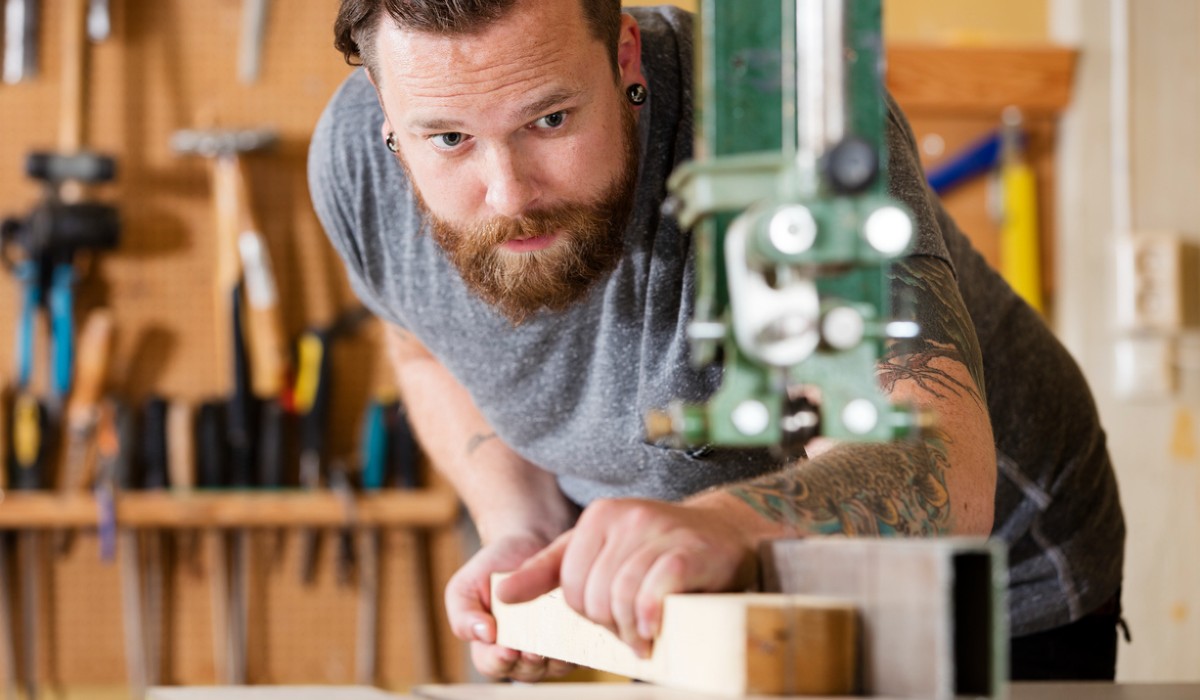 Are you ready to take on projects that involve woodcutting, metalworking, and more? If so, you probably already know about a traditional saw, but do you know how to use a band saw? The band saw is an incredibly useful tool that can make straight cuts, curved cuts, and detailed cuts with ease. If you're ready to learn how to use a band saw, then this post is for you. We'll explain all the details about this versatile tool, including a step-by-step guide for operating one. With these tips, you'll be ready to create many types of cuts with ease.
Band Saws Explained
The first thing to understand is the anatomy of the band saw. A band saw has a motor, table, guide arms, and wheels. The motor powers the blade through the wheels, allowing you to make long, curved, or circular cuts, depending on the project. The guide arms determine how deep you can cut and how wide your blade will be.
Preparing the Band Saw
The next step is to prepare the band saw for use. Start by checking for any debris that may be inside the saw or on the table. Ensure that all parts of the saw are correctly aligned and secure before powering it up. Remember to double-check the blade tension to ensure that it's tight enough to make smooth cuts, but not so tight that it creates a strain on the motor.
Making Your Cut
Once you're ready to make your cut, place your material securely on the table and begin pushing it against the fence as you lower the blade into position. Remember to keep your hands clear of the blade when making your cut, and keep an eye on where your fingers are at all times. You can also use clamps or vice grips to keep your material firmly against the fence while making your cut.
Operating the Band Saw
Before turning on the motor, make sure you set the speed setting based on what type of material you are cutting through. This step will reduce any chance of burning or splintering your workpiece. When you are ready, turn on the motor and slowly start cutting along your desired path. Once it's up to speed and moving smoothly, increase its speed until you've reached a comfortable level for making consistent and accurate cuts.
Final Touches
When you are finished your cut, turn off the motor before removing your workpiece from underneath the blade. A band saw is capable of producing a lot of force and movement from its powerful motor; therefore, you should never leave anything underneath it while it's still powered up. Carefully examine both sides of your workpiece for any splintering or unevenness that may have occurred due to incorrect tensioning or inadequate support when cutting. Consider re-cutting your piece using a slower speed or better support system next time if needed.
Conclusion
Using a band saw doesn't have to be intimidating. With the right know-how, you can master the basics in no time. This tool can be the difference between a basic project and a more professional-looking piece. With these tips in mind, you are now ready to up your game in your workshop.