How To: What Is a Monogram and How Do I Create One?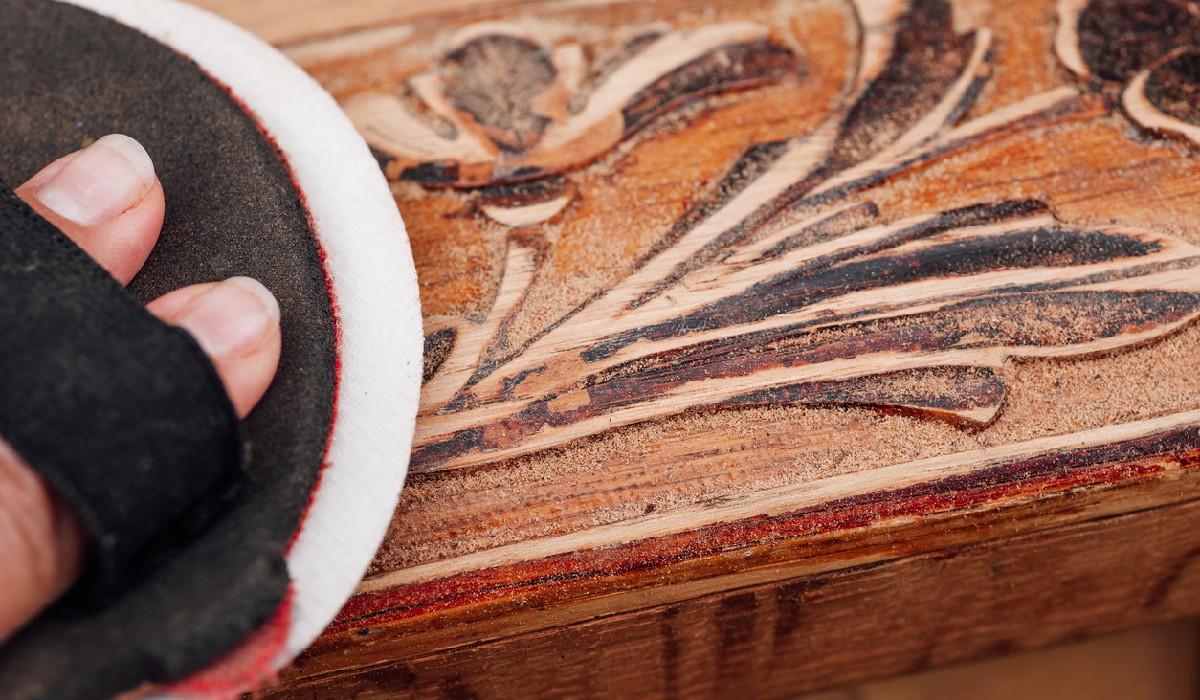 Have you ever wondered what a monogram is and how to create one? Monograms have been around for centuries, but they have recently seen a resurgence of popularity and are showing up on everything from personalized gifts to clothing. Monograms are a unique way to make something more special, personal, and memorable.
Whether you're looking to add a special touch to your gifts or your wardrobe, you can learn the basics of monograms and how to make one of your own. This article has everything you need to know to create a monogram and place it on objects around your home.
What Is a Monogram?
A monogram is a design composed of two or more intersecting or overlapping letters to create an artistic symbol or logo. Monograms are most often used to create a signature for personal identification, such as initials or a name. They are frequently used in the home decorating industry in decorative elements, stationery, and gift tags.
Steps To Create a Monogram
Creating a monogram is a simple process that can be done with almost any type of computer software or art program. Here are some basic steps for creating your custom monogram.
Choose the font style you'd like to work with.
Decide how many letters you want to use. This number is most commonly two or three, as most people like to use their first, middle, and last name.
Select the size and placement of your letters in your design.
Add any special details you would like to incorporate. Some people add flourishes or swirls around their letters to add some flair.
If you're using a computer program like Adobe Illustrator, use the "Path" tool to manipulate your letter shapes for maximum creativity and design options.
Print out your final design and cut around the lettering to create a stencil

Decide which material you want to transfer your monogram onto. Some common materials are wood, leather, and canvas.

Trace your stencil onto your material and use the appropriate tool to cut or inscribe the material. For wooden monograms, you can either use a saw to cut a 3D monogram or a wood-burning kit to create a rustic monogram on a flat wooded plaque. For leather and other materials, a heavy-duty pair of scissors or a razor should suffice. 
Application Ideas for Monograms
Monograms can be used in many different ways throughout your home and workspace. Here are a few ideas to get you started.
– Create wall art with framed prints of your monogram design.
– Display personalized mugs and tumblers with embroidered monograms.
– Personalize bedding linens and towels.
– Create stationery sets featuring your monogram.
– Design wooden plaques with monogram designs burned onto them using a wood-burning kit.
– Embroider pillowcases to give as wedding gifts.
– Design customized luggage tags with vinyl decals featuring your initials.
– Create jewelry pendants or charms that incorporate the initials of someone special.
– Turn old furniture into meaningful works of art with upholstery that features the stitched initials of those close to you.
– Have custom throws or blankets made with large cross-stitch patterns featuring your monogram.
Conclusion
Monograms are a fun, creative way to add a little something extra to just about any item or gift. With just a few simple steps, it's easy to create your unique monogram or use pre-made resources to add that extra touch to your projects. Whether you're looking to give a personalized gift, add a decorative element to your home, or create a fashionable statement, monograms can help you achieve the perfect look. Don't be afraid to get creative and show off your unique style.