Create a Cute DIY Bench To Enjoy Fresh Air on Your Porch
There's nothing like spending a sunny day on your porch, enjoying the fresh air. If you haven't experienced this, you may not have a suitable space to sit outside, or your porch might need a little sprucing up. Either way, this cute DIY bench is the perfect solution. This can completely change the look and […]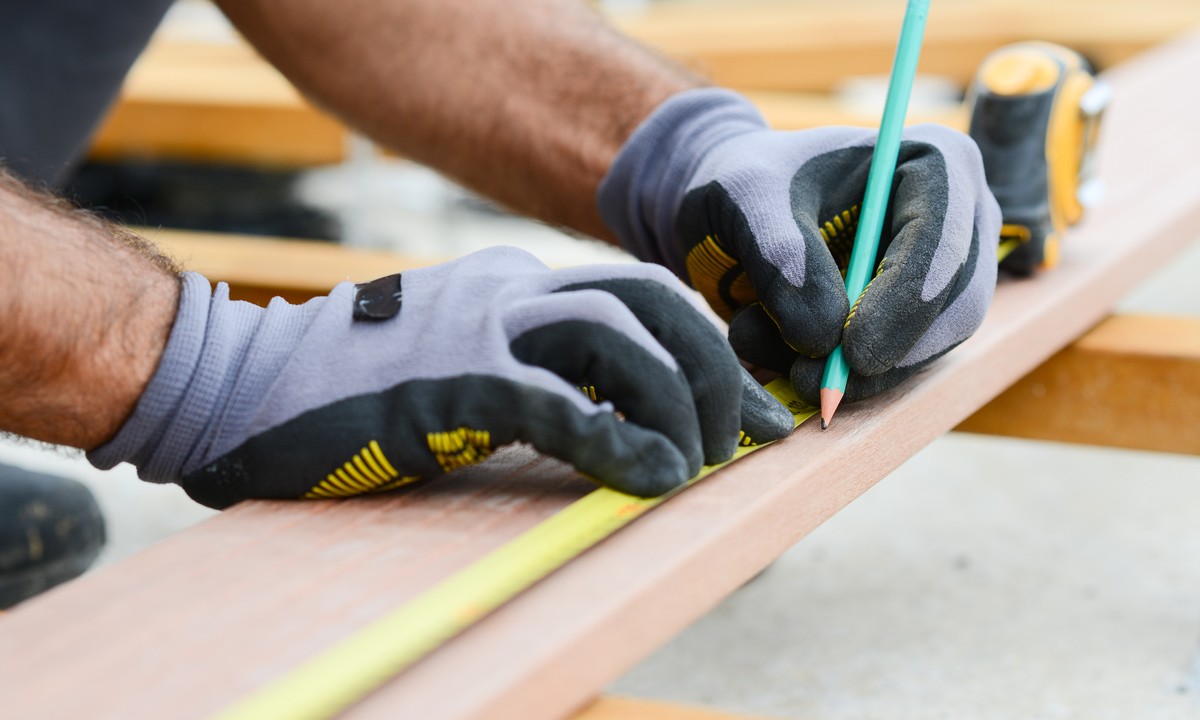 There's nothing like spending a sunny day on your porch, enjoying the fresh air. If you haven't experienced this, you may not have a suitable space to sit outside, or your porch might need a little sprucing up. Either way, this cute DIY bench is the perfect solution. This can completely change the look and feel of your outdoor space. A seating area will naturally invite your guests to enjoy the beautiful outdoors. Not only will it give you a place to enjoy the outdoors, but it will also add some much-needed curb appeal to your home.
MATERIALS YOU'LL NEED
If you want to take on this project, you'll need some materials. Here's the list of everything you need to get started. 
Lumber

Chop saw

Drill 

Saw bits

Jigsaw 

Sandpaper 

Stain or paint 

Sealant 

Outdoor cushions (optional)
STEPS TO MAKE THE PERFECT BENCH
Cut the lumber 
Using the chop saw, cut the lumber into four pieces. These will be the legs and seat of the bench. If you don't have a chop saw, you can have the lumber cut at your local hardware store. Make sure to carefully measure the dimensions of the space you have available for your bench because this will determine how big you need to cut the pieces of wood. 
Drill the holes 
Next, drill pilot holes in the center of each leg using a drill bit. Then, switch to a larger saw bit and drill two holes in the seat piece, so you should have one at each end. These holes will be for the dowels that will connect the legs to the seat. If you don't have a drill, you can skip this step and use screws instead of dowels to attach the legs to the seat. Just be sure to pre-drill pilot holes for the screws so they don't split the wood. 
Cut out the notch
The next step is to cut out a notch in each leg piece using a jigsaw. This notch will fit around the seat piece and make for a cleaner look when everything is put together. This step is necessary to hide some of the interlocking joints of the bench.
Sand everything smooth
Once all of your pieces are cut out, use sandpaper to smooth any rough edges. If you skipped step three, now would also be a good time to round over the edges of your leg pieces with sandpaper so they're not sharp. You don't want anyone sitting on this bench without rounded edges. 
Finish as desired
Now it's time to stain or paint your bench as desired. An exterior stain is a good idea because it's durable and easy to apply, but feel free to use whatever type of finish you prefer. You do need to make sure it's meant for outdoor use. Once your finish is dry, seal everything with an exterior sealant and let it cure according to the manufacturer's instructions. If you're using cushions on your bench, make sure they're made for outdoor use as well.     
Now you have a cute little bench that's perfect for enjoying all those summer breezes! With just a few supplies and some DIY elbow grease, you can have a beautiful new bench for your porch in no time. Not only will it provide you with a place to enjoy fresh air and sunshine, but it will also add some curb appeal to your home sweet home. So what are you waiting for? Get building!