The Most Effective Way To Cut Pavers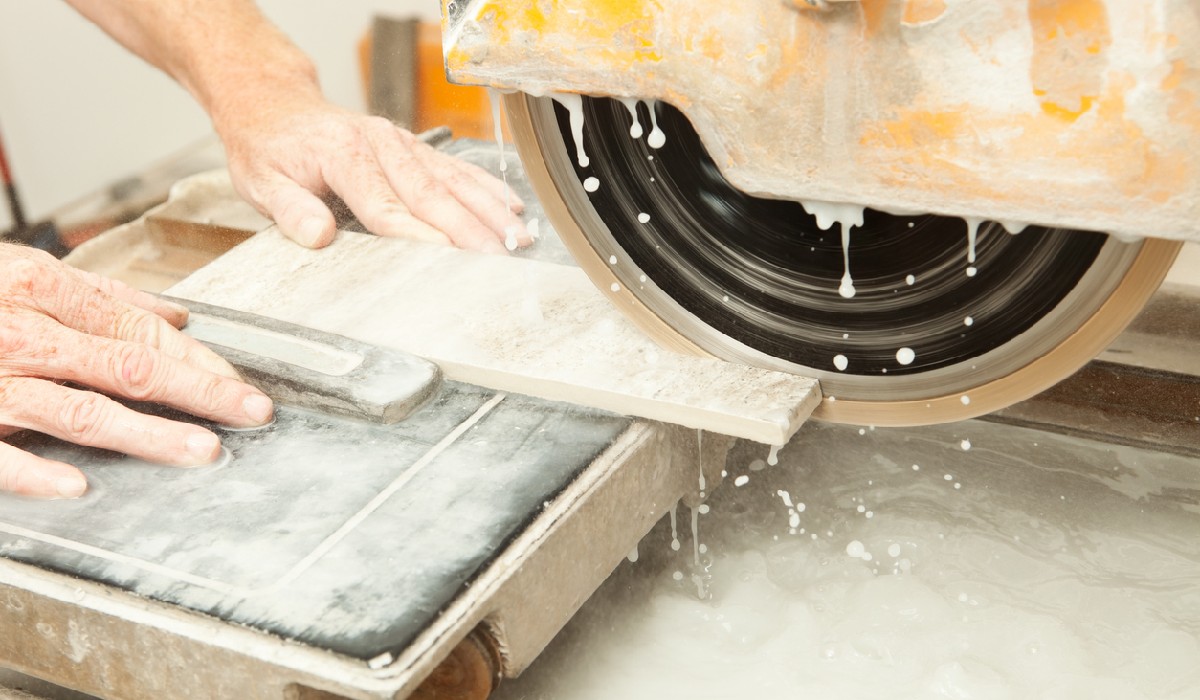 If you're considering doing some landscaping in your backyard, chances are you've thought about using pavers. Pavers are a great way to create pathways or patios and can really increase the visual appeal of your outdoor space. But before you get started, you'll need to learn how to cut pavers properly.
In this article, we'll teach you how to cut pavers for your landscaping project, what tools you'll need, and how you can achieve a perfect finish. We've also included some tips and tricks from experienced landscapers on getting the most out of your pavers. So if you're ready to get started, read on.
Tools of the Trade
What tools are necessary to cut pavers? Depending on the type of project you're doing, you may need a few different tools for the job. One of the most common tools for cutting pavers is a circular saw fitted with a masonry blade. You can also use a wet saw with a masonry blade, as well as a hand-held power saw with a masonry blade. It's critical to choose the right saw blade for your particular project. Make sure that it's designed specifically for cutting through stone and other hard materials.
How To Use Each Tool
When using any kind of power saw, you'll want to start by laying down tarps or covering the area with newspapers to protect it from dust and debris. Once your workspace is set up, put on protective clothing and eye protection before starting up your saw. With circular saws and handheld power saws, use a slow and steady approach to guide your cut. Always keep firm pressure on your power saw as you make your way through the paver. For wet saws, only use water-soluble coolants as lubricants, as dry lubricants can be damaging to your wet saw blades.
Techniques for Cutting Pavers
Scoring and snapping is an easy way to cut pavers without any power tools. All you need is a cold chisel and hammer. Start by scoring the paver where you'd like it to be cut. Then, place your chisel in the scored line and tap it with your hammer until it snaps apart into two pieces. This method works best with thinner pavers or ones made of softer stone material like slate or flagstone.
Wet sawing is another common technique for cutting pavers, though this one requires more specialized equipment, such as a wet tile saw or masonry table saw fitted with a diamond blade designed specifically for cutting masonry materials. This is arguably one of the most efficient ways of cutting pavers. Since diamond blades can spin at higher speeds than conventional blades while generating less heat buildup, wet saws create cleaner cuts with fewer chips or jagged edges than other kinds of saws.
Stencil cutting allows for very precise cuts when installing complex patterns in outdoor patios or pathways. Simply place a plastic stencil on top of your paver and use either a circular or wet saw to follow its lines. If you're using a wet saw, make sure that you don't let its water reservoir fill up too much.
Best Practices
Safety First
Regardless of which technique you opt for in cutting pavers, always wear protective eyewear when using any type of power tool. It's also important to wear gloves when handling heavy pavers as they can be sharp enough to cause cuts on their own.
Wear Appropriate Clothing
When working with stone materials such as pavers, wear clothes made of sturdy fabric that won't easily rip or tear. Also, make sure to tie back long hair or loose clothing.
Choose the Right Saw Blade
When choosing between different kinds of blades for your circular or wet tile saws, be sure that you select one that's designed specifically for masonry applications. The right kind of blade will help ensure that your cuts are accurate every time. Although you can use either type of power tool for cutting pavers, wet tile saws create smoother edges because they spin faster than their circular counterparts.
Use Chalk To Mark the Lines
If you are using either the scoring and snapping technique or stenciling to mark lines on pavers before making any cuts, always use chalk instead of permanent markers. This way, if you need to adjust any lines along the way, they'll be easy enough to erase without any permanent damage.
Conclusion
Working with stone materials such as pavers may seem daunting at first glance, but by following all these steps outlined above, you can have a beautiful outdoor space. Remember to follow safety techniques and use the right tool for the job, and you'll have your pavers completed in no time.