What Oil Does a Worm Drive Circular Saw Need?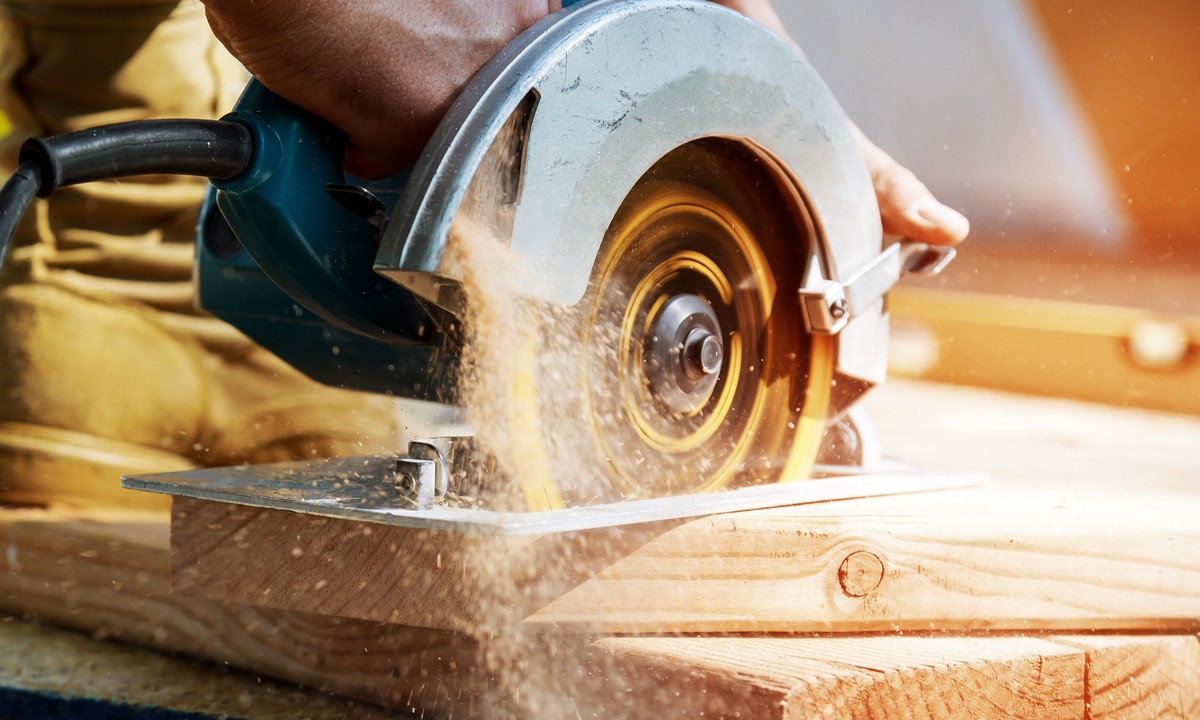 Anyone who's used a worm drive circular saw would know how important an oil bath is for its gears. When saws work with such force and pressure, their gears tend to wear out due to friction. It's essential to have the right oil for a worm drive circular saw so you can keep sawing with the same smooth force in your blade. If you're unsure about what kind of oil to use with your saw, we're here to help!
Why Does a Worm Drive Circular Saw Need Oil?
Circular saws, like the worm drive, need oil for lubrication. Lubricating the gears prevents them from wearing out and helps the saw run smoothly. It can also save you costly repairs and trips to an electrician. Maintaining your saw's oil bath is important to the maintenance of the overall saw. You might be wondering, why do I need to change the oil? Well, for starters, the lubricating oil can get contaminated over time and might not be as effective as fresh oil.
Types of Oil Used in a Worm Drive Circular Saw
The oil used in a worm drive saw is viscous and thick compared to regular lubricating oil. This is why you cannot use simple lubricating oil as you do in many other machines. The three most popular options to choose from are:
1. Compounded gear oils
Compounded gear oils are mineral oils that include rust and oxidation inhibitors. Around four to six percent of the oil is made of a compounding agent like synthetic fatty acid. Overall this oil is excellent for providing lubrication and preventing wear in worm gears. One limitation is that this oil does not function well as a lubricant at temperatures over 180 degrees Fahrenheit. Considering the different viscosities available, you can find one that fits your worm drive saw's power, speed and temperature range.
2. Extreme pressure gear oils
Extreme pressure gear oils, as the name suggests, are perfect for worm drives that operate in high-pressure and high-temperature settings. These oils have anti-scuff additives that form a chemical coating on the gears at high temperatures to ensure better lubrication. They are perfect for shock-loading during sawing and are best suited to worm drive saws that have steel gears. You can pick from a range of viscosities to find one that best suits your circular saw.
3. Synthetic worm gear oils
Lastly, some people use synthetic worm gear oils to lubricate saws that work in both low and high temperatures. The most common synthetic worm oils are poly-alphaolefins and poly-alkylene glycols. These oils have some ether to help with lubrication boundaries and prevent attacking paints and seals. Since they have high viscosities, they are perfect for gears that are constantly under pressure.
Tips for Picking the Right Worm Drive Oil
Picking the right worm-drive circular saw oil is difficult for many people. Companies often release their own lines of oils for saws but using them can be expensive. Although we have provided you with three broad options mentioned above, here's what you need to know to pick the perfect worm drive oil:
Pick extreme pressure gear oils if you have a saw with steel gears that works in high-pressure environments. This is typical for a saw with a lot of power and high speeds.
Pick compounded gear oils for saws that work in medium temperature and pressure conditions. You should also go for this option if you are new to woodworking.
Pick synthetic gear oils when you have to use your saw in heavy-load work where the temperatures and pressure frequently increase and decrease.