Essential Gear You Need to Stay Safe as a Contractor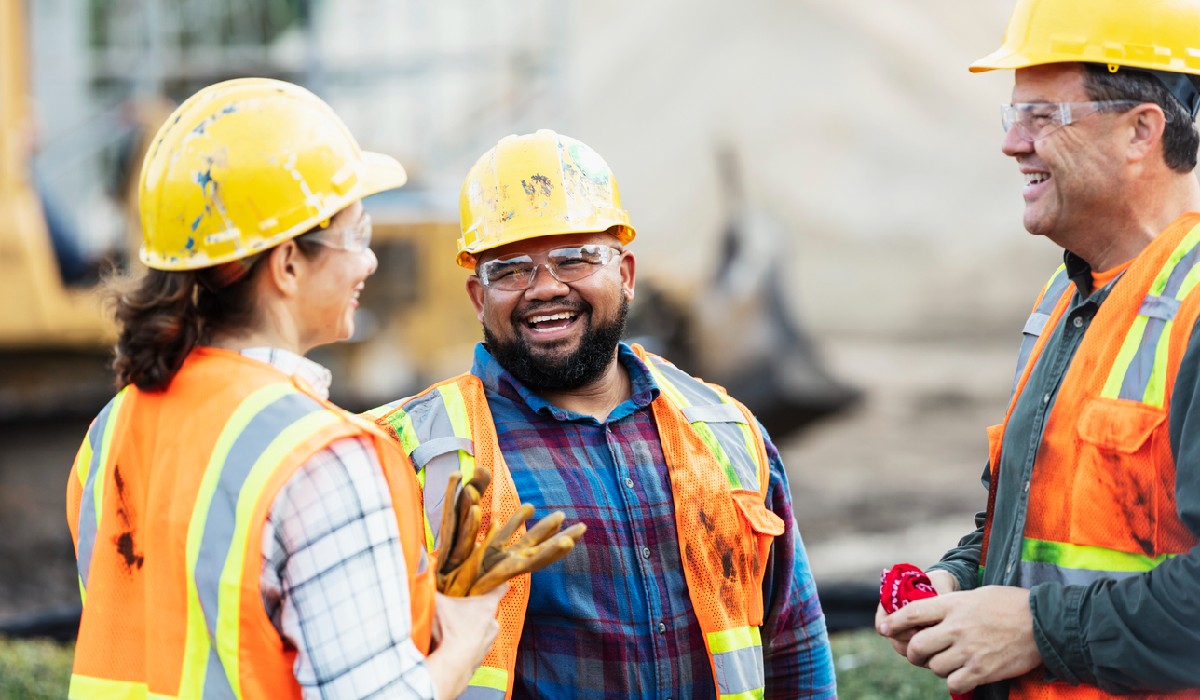 Working as a contractor comes with a lot of risks, so contractors need to be prepared for anything. Having the right safety equipment is a must, as it will ensure that everyone on the job is protected from any potential emergencies. And, whether you are an independent contractor or part of a larger construction firm, having the essential gear and understanding its importance can make all the difference when you are on the job. That's why, in this blog post, we will cover the basic equipment that all contractors should have in order to stay safe while working.
As a contractor, having the right equipment can make or break whether a project is completed safely and efficiently. From safety helmets and safety glasses to fall protection devices, this post has it all and more. The contractor's toolkit is especially important, as it contains items you may not know you need until you actually need them! Let's dive in and make sure you have what you need. 
Essential Contractor Equipment
Personal Protective Equipment (PPE)
No matter what kind of job you're working on, personal protective equipment (PPE) is vital to staying safe. It's important to always wear the right PPE for each task, as this can significantly reduce your risk of injury. Here are the five main types of PPE for contractors:
Hard hat
A hard hat is an essential piece of equipment for any contractor. It protects your head from potential hazards such as falling debris, electrical shocks, and low-hanging obstacles. Always make sure your hard hat fits snugly and that it has a chin strap in place to keep it secured.
Safety glasses
Safety glasses protect your eyes from any hazardous materials being thrown into the air, such as dust, sawdust, or paint chips. Make sure to choose the right type of safety glasses depending on the job; for example, polarized glasses are better for outdoor work, while scratch-resistant lenses are great for indoor use.
Hearing protection
When operating power tools or machinery with loud motors, hearing protection is key. Things like earplugs and earmuffs reduce noise levels and help prevent permanent hearing loss over time.
Respiratory protection
Whenever working with hazardous substances such as asbestos, solvents, and paints, a respirator is essential to ensure that dangerous particles don't enter your body through your nose or mouth.
Fall protection
If you're working at a height of 6 feet or more above ground level, fall protection must be worn at all times to avoid falling from heights and sustaining serious injuries. This generally includes harnesses, ropes, and lanyards, depending on the project type.
Clothing
Having the right clothing can not only keep you safe and comfortable on the job site, but also presentable when meeting with clients or suppliers. The type of clothing you need varies depending on the season and the type of job, so make sure to always be prepared with the apparel.
High-visibility clothing
High-visibility clothing is mandatory when working outdoors in certain conditions, such as low-light situations or around moving vehicles and heavy machinery where visibility becomes an issue. Things like reflective vests, hard hats, and flashlights could save lives if used properly.
Construction boots
Construction boots provide ankle stability and support when walking around uneven terrain and construction sites. They also protect you from sharp objects and other potential hazards on site, such as nails or spilled liquid, that could cause slips or falls if not wearing the appropriate footwear.
Hand Tools
Having a wide range of hand tools available is important for completing any construction job efficiently without having to rely on powered tools all the time. Here are some basic hand tools that contractors should have in their toolboxes at all times:
Hammers
Hammers come in various shapes and sizes and are used for driving nails into wood, metal, or concrete surfaces, as well as removing them when necessary during demolition work or repairs. A good hammer should have a comfortable grip handle made from sturdy material with a light head weight so it's easy to swing without getting fatigued quickly.
Wrenches
Wrenches come in handy when working on plumbing fixtures or metal structures that require unscrewing bolts or nuts securely without damaging them to achieve the tightness needed for stability during installation/repair work.
These tools come in various shapes and sizes so you can pick one that fits best with your overall project needs; however, adjustable wrenches are preferred by most contractors due to their versatility and multiple tightening sizes. Not having to switch wrenches constantly between different needs saves time, which can result in higher efficiency and makes them truly worth their price.
Screwdrivers
Similar to wrenches, screwdrivers come in various shapes, but they serve an entirely different purpose. Screwdrivers are used mainly for screwing/unscrewing screws into furniture, walls, or any other project that requires them.
Conclusion
No matter what kind of job you're doing, safety should never be overlooked when it comes to working as a contractor. Having the essential gear, such as personal protective equipment, the right clothing, and a range of hand tools is the best way to ensure that everyone on the job is protected from potential hazards and completes the job safely and efficiently. We hope this article has given you a better understanding of essential safety equipment for contractors and that you now have the confidence to stay to complete any job safely.