What Does a Respirator Protect You From?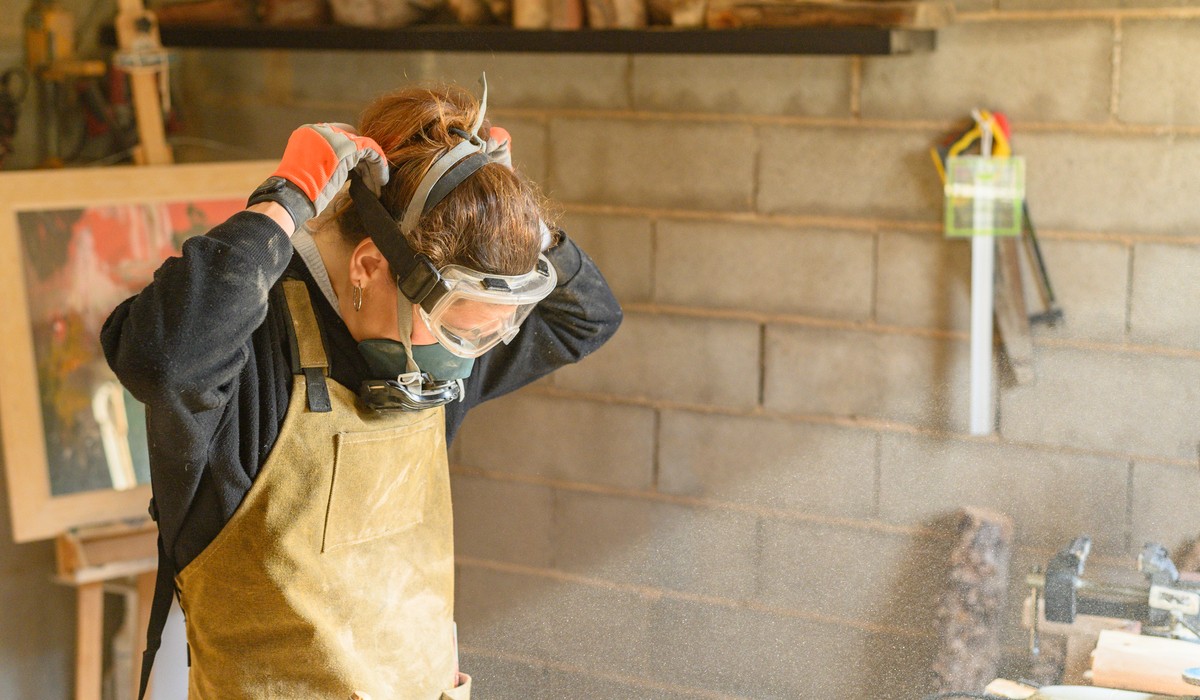 Respirators are a necessary safety measure when it comes to working in certain environments. Millions of workers throughout the world wear respirators to protect themselves from various hazards.
Read below as we discuss what respirators are used for, what they protect wearers from and why you should consider wearing one. Let's dig in!
WHAT DO RESPIRATORS PROTECT YOU FROM?
A respirator is a safety mask that is designed to reduce the risk of inhaling harmful agents and chemicals that are present in the air. They help protect wearers by eliminating perilous contaminants from the air that may make their way into the airways of an individual.
These contaminants can include harmful dust particles, pollutants, vapors, gasses, fumes, and infectious agents such as viruses like COVID-19. A respirator filters out harmful airborne agents, and helps limit the spread of infectious droplets and particles that can easily spread by breathing, coughing, or sneezing.
Respirators are also worn in dangerous environments with insufficient oxygen and high toxicity levels. Working in such toxic and hazardous environments without a respirator may put workers at risk for various sorts of respiratory and breathing problems, including heart diseases, lung impairment, asthma, cancer as well as death in extreme cases.
COMMON TYPES OF RESPIRATORS AND HOW THEY WORK
There are several types of respirators available, each one helps provide clean air for breathing by filtering out harmful particles and agents present in the air. Each type, however, has its own technique for doing so. Let's take a look at some common types of respirators to understand how:
Particulate respirators
Particulate respirators help protect individuals against particles, such as dust and mist, as well as airborne infectious agents.
These respirators, however, do not protect against harmful fumes, gasses or vapors. Because of this, particulate respirators are ideally used in environments with low hazard levels, mainly to filter out dust particles and limit the spread of viruses and infections.
Air purifying respirators (Gas masks)
Air Purifying respirators help filter out harmful and poisonous gasses and fumes as you breathe, and feature a cartridge or canister to help do so.
Self-contained breathing respirators
A self-contained breathing respirator comes with its own tank to help supply the wearer with clean and purified air. These respirators are typically used in hazardous environments that include high concentrations of toxic chemicals.
SHOULD YOU WEAR A RESPIRATOR TO PROTECT YOURSELF FROM WOOD DUST?
If you're working with wood, you should definitely wear a respirator. Most wood-related projects expose workers to wood dust, as well as harmful fumes. When one inhales these wood dust particles, it may ultimately cause numerous allergic and non-allergic respiratory diseases.
Inhaling wood dust can also lead to fatal lung diseases, such as occupational asthma and lung cancer. Increased exposure to wood dust results in conjunctivitis, rhinitis, and even dermatitis, which are caused due to the natural chemicals present in the wood.
A respirator mask featuring high-quality filters will halt harmful wood dust from entering your nose and mouth. Although most dust particles may not be easily visible, a respirator will successfully filter out and prevent you from inhaling even the finest dust particles.
CONCLUSION
If you are working in an environment where you are prone to certain kinds of dust particles, gasses, or other harmful airborne agents, it is highly advisable to wear a respirator mask. The breathing problems caused due to toxic fumes and constantly inhaling dust may not be noticeable in the beginning but usually, worsen over time. Make sure you read the filter ratings on your respirator to purchase the right mask for your needs. Always tread with care and avoid going cheap!