Tree Removal: How Much Does it Cost?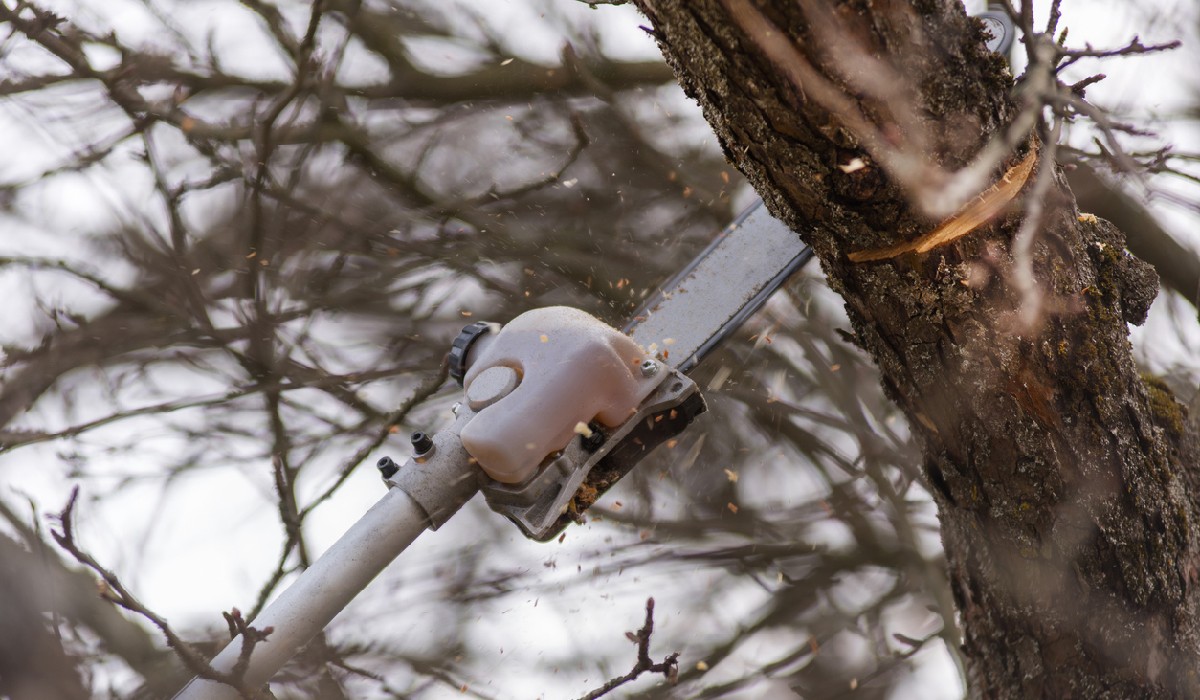 Trees are an important part of a landscape. Not only do they provide beauty and shade, but they also help clean the air, reduce soil erosion, and provide habitat for wildlife. But what happens when a tree becomes a hazard or is no longer wanted? Depending on the circumstances, tree removal may be necessary.
In this article, we'll discuss the factors that determine tree removal costs, the different removal methods, and estimate the average cost for the job. We'll also provide tips for minimizing costs and protecting your property from unwanted tree-related damage. Whether you're a homeowner looking to save costs on tree removal or a business with many trees, this article will provide the information you need to make the best decision for your needs.
Factors That Affect the Cost of Tree Removal
The cost of tree removal will depend on several factors, such as the tree's size, the tree's location, and the tree's type. Usually, the cost ranges from around $300-$3000.
Size of the Tree
The size of a tree directly impacts how much it will cost to remove it. Larger trees require more time and effort to take out and thus come with a higher cost. Usually, they're categorized by categories from small to extra large.
Location of the Tree
The tree's location can also affect the cost since some trees are in hard-to-reach areas or near other obstructions (such as power lines). In these circumstances, it may be necessary to hire additional professionals or use special equipment to complete a job, which will add to the overall cost.
Type of Tree
Lastly, the type of tree can affect removal costs due to variations in wood density and root systems among different species. For example, deciduous trees typically require less time and effort to remove than coniferous trees due to their shallow root systems.
Methods of Tree Removal
Once you've determined your budget for removing a tree, you'll need to decide on a method to remove the unwanted foliage. Several options are available for removing trees, including typical tree removal, stump grinding, and tree dismantling.
Typical Tree Removal
Depending on size and location, the most common method for removing a tree is using pole saws, chainsaws, or axes. After cutting down the branches, workers will use ropes and harnesses to pull away larger limbs. During this process, safety regulations require them to wear protective equipment such as helmets and gloves. The final step involves cutting through the trunk until it can be safely removed from its root ball with either a crane or backhoe if necessary.
Stump Grinding
If a tree stump needs to be removed after its main body has been taken out, then a specialized tool known as a "stump grinder" can be used for this purpose. These machines grind down stumps into small chips to be disposed of more easily or used as fill material for landscaping projects.
Tree Dismantling
In addition to typical tree removal methods, some arborists may recommend taking down trees in sections or "dismantling" them if they are too large or close to structures that could be damaged by falling branches during regular cutting procedures. This process involves using specialized tools such as pruners or pole saws to gently lower each branch until they become small enough to safely catch with moving nets or nets without breaking any other fixtures.
Hiring a Professional Tree Removal Service
Hiring a professional tree removal service can often be beneficial since they have access to specialized equipment such as cranes and backhoes that may be needed for certain jobs and certified arborists who understand how best to handle different types of foliage according to safety regulations set by local authorities.
By hiring a trained professional, you can rest assured that your property will remain safe from potential damages. The cost of hiring a professional service depends on many factors, including size, location, type of tree, amount of timber being removed, use of additional equipment such as cranes or backhoes, etc., but typically runs anywhere from $75-$150 per hour plus additional expenses like taxes and permits which vary based on region (for example in California these fees can range from $50-$200). You should always get several quotes before settling on one particular company to find one that best fits your budget requirements for this job.
Conclusion
Tree removal is an important yet expensive process, and it pays to be prepared beforehand. By familiarizing yourself with the different factors that will play into the cost of the project and the different methods that can be used, you can ensure you're getting the best deal possible and that your property is safe during the process.