4 Wood Fence Ideas for DIY Homeowners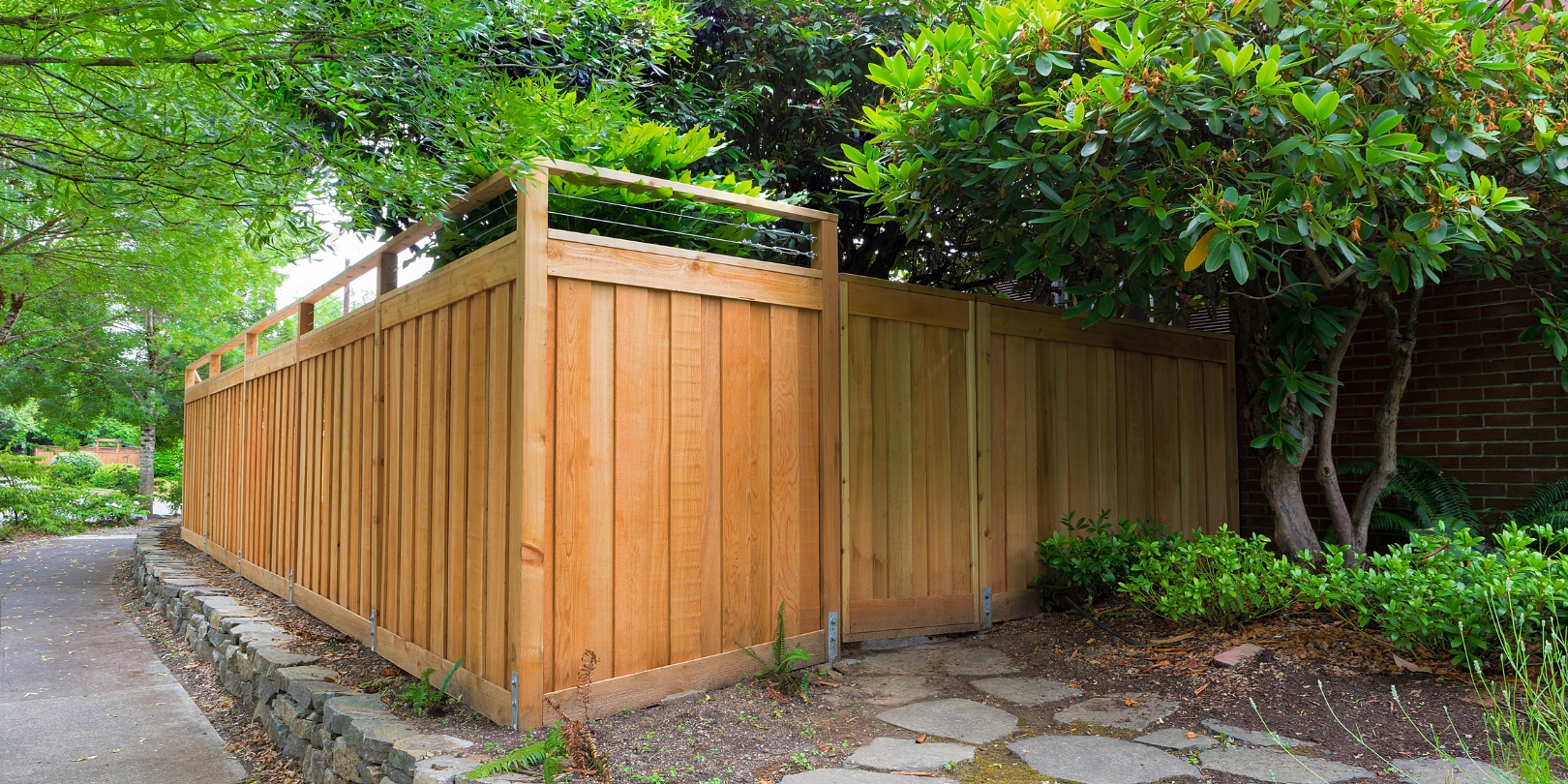 A wood fence serves as more than a mere boundary marker – it's an opportunity to express your personal style while enhancing your home's curb appeal. If you're a DIY enthusiast, crafting a wooden fence provides a canvas for your creativity. Beyond the traditional picket design, there's a world of wood fence ideas waiting to be explored. In this guide, we'll delve into four distinctive wood fence concepts that marry functionality with aesthetics. Whether you're aiming for privacy, security, or pure visual delight, these ideas will inspire you to embark on a DIY fencing journey.
Horizontal Slat Fence
Bid farewell to vertical pickets and embrace the sleek elegance of a horizontal slat fence. This design adds contemporary flair to your landscape, creating clean lines and a sense of openness. Arrange wooden slats parallel to each other for a visually appealing and sophisticated look that complements modern and minimalist aesthetics.
Lattice Top Fence
Combining privacy with a touch of elegance, the lattice top fence allows you to maintain a sense of seclusion while infusing charm. Attach a lattice panel to the top of your fence, adding an intricate pattern that allows light to filter through. It's a perfect blend of functionality and visual appeal.
Pallet Fence
If you're an advocate of sustainability, consider repurposing wooden pallets to craft a unique fence. Arrange pallets vertically or horizontally to create an eye-catching boundary that exudes rustic charm. Pallet fences not only reduce waste but also showcase your creative resourcefulness.
Zigzag Fence
Elevate your fence game with the zigzag pattern – a design that offers dynamic visual interest to your outdoor space. Arrange wooden boards in a zigzag formation, alternating the angle for each section. This playful pattern adds texture and movement to your fence, making it a true focal point.
DIY Tips for Building Wood Fences
To embark on a successful fence construction project, it's essential to follow a series of well-defined steps. The process should commence with thorough planning. This involves creating a detailed blueprint encompassing precise measurements, appropriate material selection, and incorporation of desired design elements. Opting for high-quality wood that aligns with both your design preferences and the specific climate conditions of your location is vital for a proper outcome. Prior to initiating construction, thorough preparation is key. This includes clearing the designated area of any obstacles and accurately marking the intended fence layout using markers or stakes.
Gathering the necessary tools is the next step. Equipping yourself with essential tools such as saws, drills, levels, a router/routertable, and post-hole diggers to ensure you're well-prepared for a smooth construction process. When it comes to the actual construction, pay special attention to the installation of posts. Ensuring the posts are firmly anchored in concrete footings is essential for the stability and longevity of the fence. Lastly, a proper finish should not be overlooked. Applying a protective finish like stain or sealant not only enhances the visual appeal of the fence but also safeguards the wood from environmental factors. This contributes heavily to its lifespan.
Conclusion
Building a wood fence goes beyond enclosing your property; it's about transforming your outdoor space into a reflection of your personality. The array of wood fence ideas available allows you to transcend traditional designs and embark on a journey of artistic self-expression. Whether you opt for a modern horizontal slat fence, a privacy-enhancing lattice top design, a resourceful pallet fence, or an attention-grabbing zigzag pattern, each concept carries its own charm and allure. By embracing these unique wood fence ideas, you're curating a space that harmonizes with your home and the natural surroundings.