What Is Included in a Tool Kit?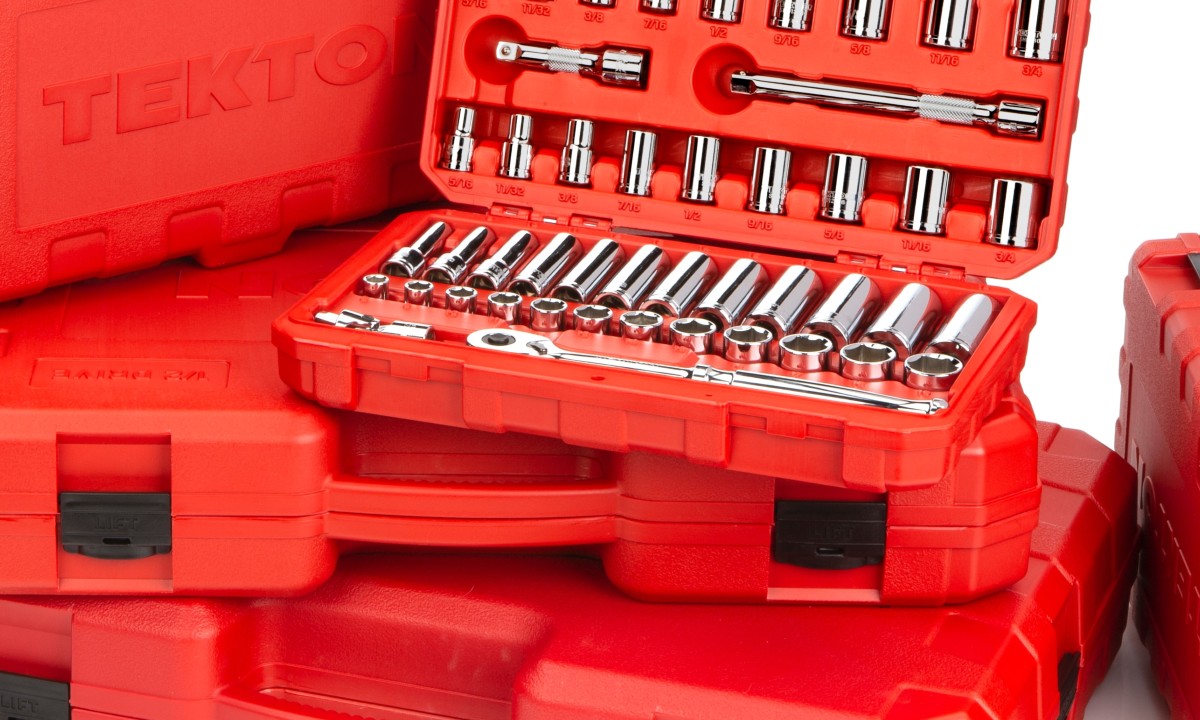 Instead of calling in a professional whenever there's a leaking faucet in the toilet or a creaky plank on the patio, you can do all these tasks yourself with the help of a well-equipped tool kit. If you're planning to customize yourself a tool kit for all your home repairs, it's essential to have some basic instruments at bay. Read on more to learn about the tools included in a standard tool kit. 
What You Should Get in a Tool Kit
The standard tool kit will contain various tools, from hammers to painter's tape. Since some activities require particular tools to get the job done, here are some essentials to note in your tool kit:
Hammer
Most tool kits will contain a medium–weight hammer. Such a hammer has a balance in the swing, letting you easily hang pictures or put shelf supports up. If you're willing to undertake delicate work, you should look to add a lighter hammer to your arsenal.
Tape measure
Tool kits often host a 25-foot measuring tape which is more than enough for most measurements during home repairs. These tapes are handy when planning out flooring or window treatments since you don't want to waste your material. 
Screwdrivers
A tool kit typically has two types of screwdrivers: a flathead and a Philips. Most of your household repairs can be done using these screwdrivers. You might need screwdrivers with a longer handle or a thinner head in some places. Purchasing a complete set of screwdrivers, like the 10-piece set from Amartisan, is always recommended to satisfy all your needs. 
Wrenches
Most tool kits will typically contain a hex wrench. These are extremely useful in tightening or loosening a nut or bolt. Since their heads can be adjusted according to the bolt's size, these wrenches are perfect for jobs like tightening pipe fittings or operating on bolts of different sizes. 
Pliers
Of the variety of pliers in a tool kit, the most common are the vise-grip pliers. These pliers have a gripping mechanism for quickly holding things without slipping your hand. Pliers can be used for numerous tasks, from cutting pieces of wires to loosening bolts and even gripping a pipe or a rod. 
Blue painter's tape
An evolved rendition of the standard masking tape, blue painter's tape is an essential tool kit item for jobs surrounding paints and walls. These tapes protect your wall from paint and allow you to paint detailed edges. They also come off quite quickly without inflicting any damage.
Utility knife and wire cutters
A utility knife or wire cutter goes hand in hand. Stripping wires or cutting drywall becomes child's play with a utility knife. Wirecutters, on the other hand, are the professional replacement for scissors. Since these are mostly used to cut all sorts of wires, wire cutter handles are coated with an insulating material to prevent you from getting shocked while operating. 
Safety Precautions While Using a Tool Kit
Following certain safety precautions when using the tools in your tool kit is critical. Wear American National Standards Institute (ANSI) certified equipment, confirming that the gear has been tested and lies on American and Canadian safety standards.

You should wear cut-resistant gloves with a thermoplastic coating to protect your hands from electrical shocks or sharp cuts. Also, wear a thick, full sleeve shirt to prevent splinters or nails from scratching your arm.