How to Use a Speed Square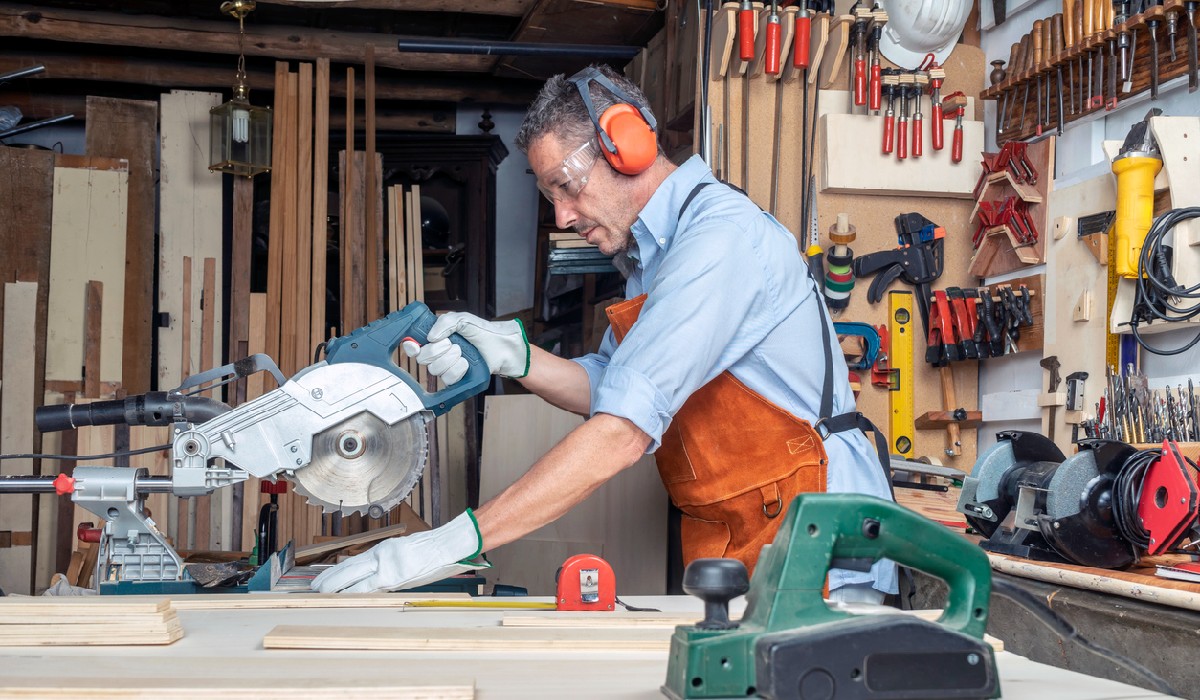 The speed square is one of the most versatile tools carpenters and DIYers have on their belts. It's a simple tool, but it can be used for many tasks, such as marking angles, finding the square of a board, and checking the depth. So, if you're new to woodworking and carpentry, or you've been doing it for years and haven't yet explored the speed square's potential, this post is for you. We'll go over the basics of using a speed square and give you an idea of some of the most useful tasks it can take on. By the end of this post, you'll be ready to tackle any project.
What Is a Speed Square?
A speed square is essential for carpenters, contractors, and DIYers. It is a specialized triangular ruler that is used for a variety of tasks around the home and worksite. A speed square combines the function of a ruler, protractor, and angle finder all in one, making it easy to perform a range of measurements and calculations quickly and accurately.
Materials Used To Make a Speed Square
Speed squares are made from durable metals or plastics that are designed to be both lightweight and strong. Commonly used metals include aluminum, steel, and stainless steel, while plastics such as ABS and PVC can also be used. The sizes of speed squares vary, with all containing the same distinctive features.
Benefits of Using a Speed Square
Using a speed square offers several advantages over traditional rulers. Firstly, it provides a much more accurate result when measuring angles or straight lines due to its right-angle design. It is quicker and easier to use than other tools, such as a miter saw or a power saw. With regular use, it can save time on projects by reducing the time spent measuring and marking cuts.
Parts of a Speed Square
A speed square has four main parts: Hypotenuse, sloped edge, tongue, and heel. The hypotenuse is the longest side of the triangle which runs along the top right-hand corner. The sloped edge is located on the left side, which is used to measure angles other than 90 degrees with ease. The tongue is on the bottom-right corner of the triangle and is used for measuring short lengths accurately. Finally, the heel is located near the hypotenuse side on top and is used for marking studs and rafters when framing walls or roofs.
Preparing To Use a Speed Square
Before starting any project with your speed square, it's important to ensure that you have the right size for what task you're trying to accomplish. A good rule of thumb is that larger squares should be used for long pieces such as boards or lumber, while smaller sizes should be used for short pieces such as studs or trusses. You should double-check that you have all the necessary tools, such as a power saw or miter saw, so everything runs smoothly.
Marking With a Speed Square
Using a speed square to mark lengthy pieces such as boards allows you to measure and mark cuts faster than traditional methods. To begin marking with your speed square, start by aligning your desired measurement on the edge of your board with your square's tongue against it. This ensures accuracy when measuring backward or forwards along your board's length. After checking your accuracy with your heel using a pencil, lightly draw along both edges of your square forming an 'L' shape on your board that matches up with your desired measurement size.
Other Uses for Speed Square
Besides marking straight lines or angles, there are many other applications for a speed square within carpentry work. This includes squaring a board, finding out the pitch of roofs during framing jobs, and even using it as a makeshift guide for power saws or miter saws when cutting pieces at an angle.
Conclusion
The speed square is an invaluable tool for a carpenter or DIYers to have in their arsenal. It is a versatile tool that can save time and energy when undertaking projects such as framing, squaring boards, measuring angles, and more. With the right prep and knowledge of the tool, you can take on any project with confidence thanks to your speed square. So now that you know the basics of how to use a speed square, get out there and start tackling those projects with precision and ease.