Woodworking Basics: How To Use a Router Tool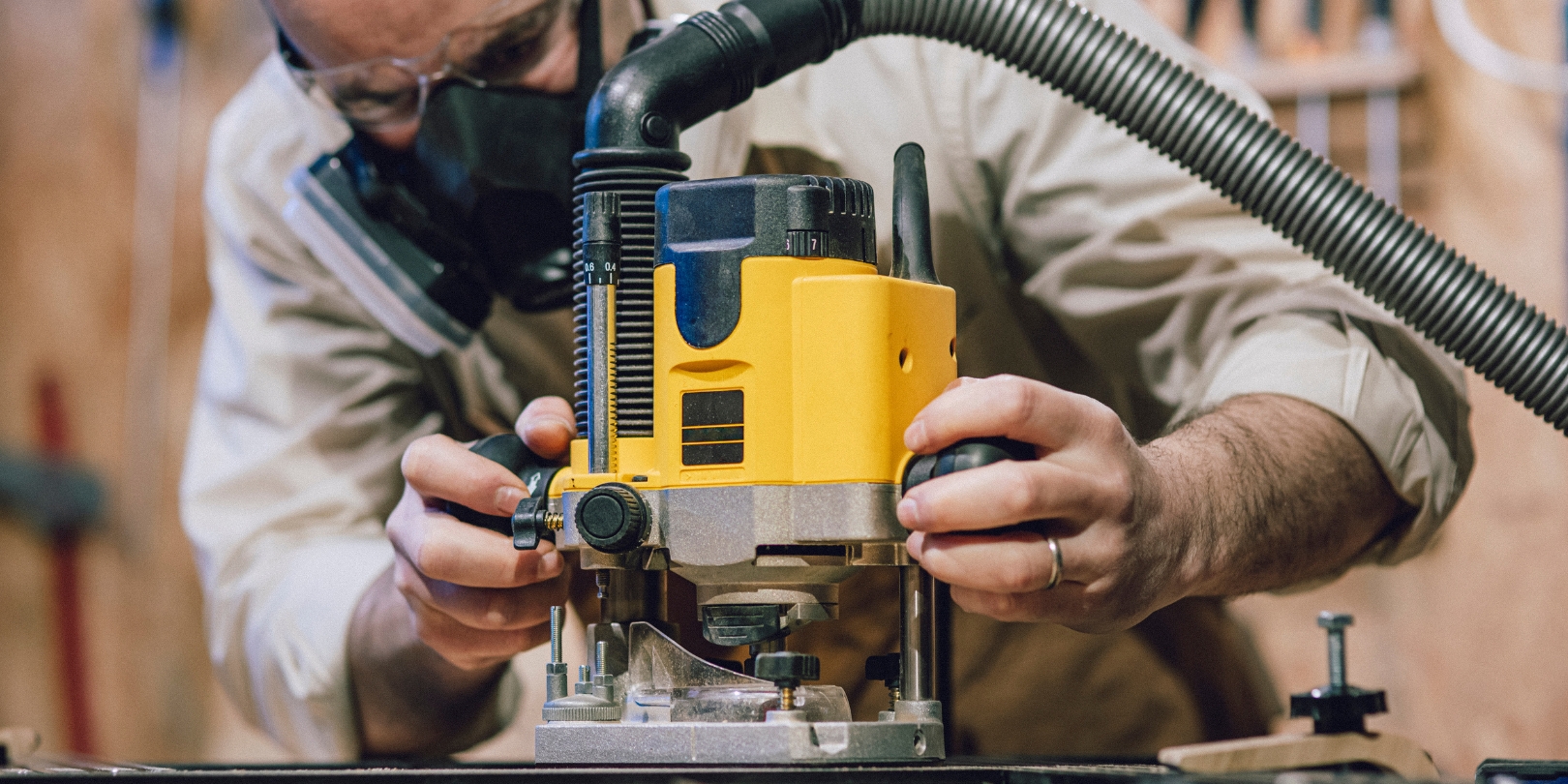 In the realm of woodworking, the router tool stands as a versatile and essential companion. Whether you're a seasoned woodworker or a beginner, understanding how to use a router tool can elevate your craftsmanship to new heights. This powerful tool opens the door to intricate designs, flawless edge profiles, and refined joinery techniques. In this comprehensive guide, we'll delve into the basics of using a router tool. We will go voer different types as well as touch on essential safety precautions and practical tips to keep in mind. This blog will you to harness its potential for both precision and creativity.
Understanding Router Tools
A router is a handheld power tool equipped with a rotating bit that spins at high speeds. It's designed to hollow out an area or create decorative edges on wood, giving your projects a professional touch. Router tools come in two main types: plunge routers and fixed-base routers. Plunge routers allow you to start cutting from the middle of a piece of wood, while fixed-base routers are set at a specific depth before you start.
Precautions to Take
Safeguard your eyes and ears by wearing protective glasses and hearing protection to counter flying debris and noise. Maintain dust control by using a dust mask or respirator to prevent the inhalation of wood dust particles. Secure the workpiece firmly with clamps to prevent any movement while routing. Always ensure proper installation and tightening of the router bit before use. Adjust the router's speed to suit the wood type and bit being used for optimal performance.
Using a Router Tool: Step-by-Step
Select the Right Bit: Choose a router bit based on the cut you want to achieve. Straight bits, round-over bits, and chamfer bits are common options.
Set the Depth: Adjust the router's depth to control the depth of the cut. Measure and mark the desired depth on your workpiece.
Secure the Router: If you're using a fixed-base router, set the depth before turning on the tool. For a plunge router, ensure the bit is clear of the wood before starting.
Start with a Guide: For straight cuts or edging, use a straight edge or router guide to maintain a consistent and accurate cut.
Control Feed Rate: Move the router against the wood grain in a smooth and controlled manner. Avoid pushing too forcefully, as it can result in uneven cuts.
Practice on Scrap Wood: If you're new to routing, practice on a scrap piece of wood before working on your actual project.
Practical Tips for Effective Routing
When operating a router, it's important to understand the difference between climb cutting and conventional cutting. Climb cutting involves moving the router in the same direction as the rotation of the bit. While this technique can result in a smoother finish, it requires extra caution due to the potential for kickback, which can be dangerous. On the other hand, conventional cutting involves moving the router against the rotation of the bit. This method helps prevent tear-out and ensures a cleaner cut. Additionally, using a router table can provide enhanced stability and control, especially for tasks like edge profiling and creating consistent dadoes. Router tables offer a platform that supports the workpiece and allows for more controlled movements. For complex designs, repetitive cuts, and intricate joinery, employing router jigs and templates can greatly improve accuracy and efficiency. These jigs serve as guides, enabling you to achieve precise and consistent results in your woodworking projects.
Conclusion
Mastering the use of a router tool opens up a world of possibilities in woodworking. From adding elegant edge profiles to creating grooves and intricate designs, the router tool empowers you to achieve precision and finesse in your projects. Remember that practice is key to refining your router techniques, so don't hesitate to experiment on scrap wood before tackling your main project. By adhering to safety precautions, following step-by-step guidelines, and incorporating practical tips, you'll find that the router tool becomes an indispensable asset in your woodworking arsenal. With every successful routed detail, your craftsmanship will evolve, allowing you to create woodwork that's not only functional but also beautifully finished.